Today's Forecast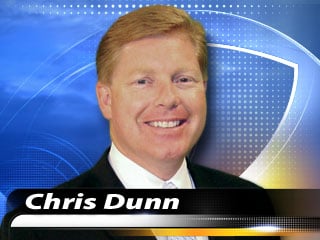 The chill of December is here, has settled in and will remain with us for an extended period of time.
Phoenix-area highs have only made it into the 50s on this Thursday...and that will likely be the case for at least the next 5 days. Not too common considering our normal high temperatures in early December run in the upper 60s.
Morning lows will dip into the upper 30s in Central Phoenix Friday and Saturday. That means some of those typically colder locations such as Tonopah, Queen Creek, Chandler, Buckeye, Florence and Casa Grande will be close to or even dip below the freezing mark. A FREEZE WARNING is in effect for the suburbs surrounding Phoenix for late Thursday night into Friday morning. Plan to protect the plants, pipes and pets if you live in a typically colder location!
Our next storm system will sweep in on Saturday, mainly late in the day. It will bring some chilly rain showers and snow as low as 2,500-3,000' early Sunday morning before things clear out. I am expecting any accumulating snow to remain above 3,500', so Globe will be right on the line.
Cold air in the wake of that system will set us up for another freeze in the Valley Monday morning and again on Tuesday morning, so stay tuned!
Chief Meteorologist Chris Dunn
Join me on FACEBOOK
Follow my Verified TWITTER Weather Feed