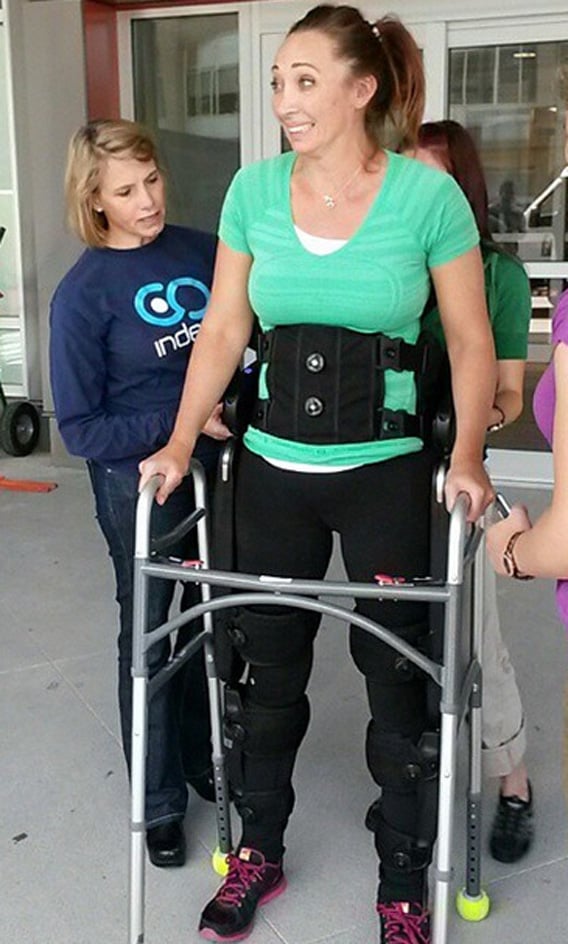 Amy Van Dyken-Rouen stands upright for the first time since the June 6. (Source: Instagram)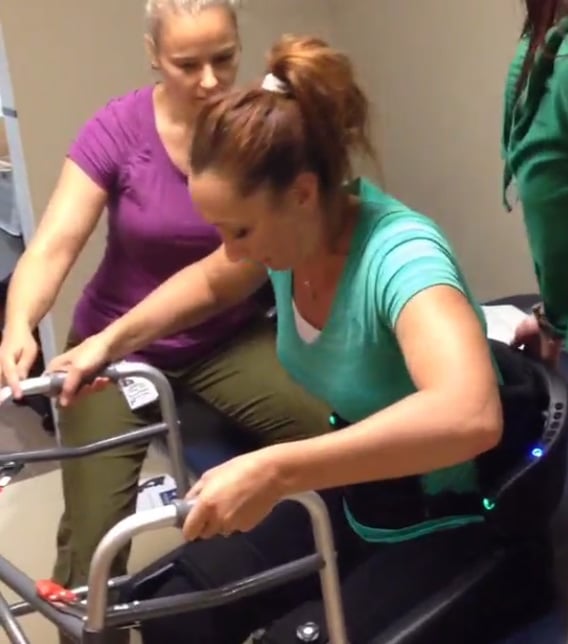 (Source: Instagram)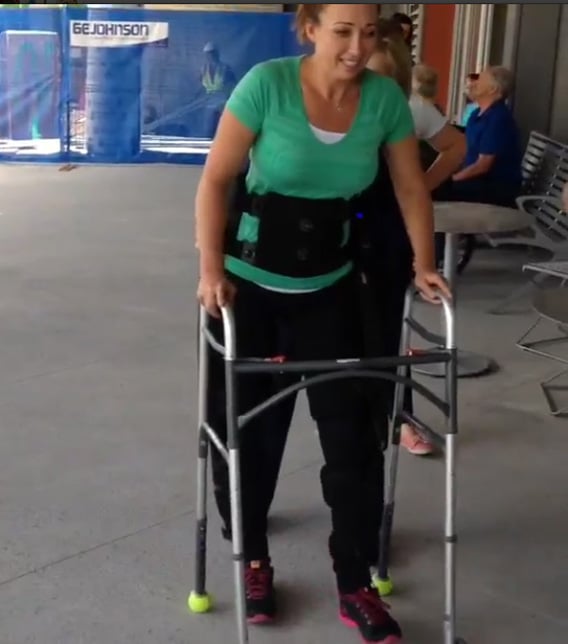 (Source: Instagram)
PHOENIX (CBS5/AP) -
More than two months after she was paralyzed from the waist down in an Arizona ATV accident, a former Olympic swimmer took her first steps with the aid of a bionic exoskeleton device.
It was the first time 41-year-old Amy Van Dyken-Rouen stood upright since the June 6 accident.
She posted those special moments on her Instagram account. Throughout her ordeal, Van Dyken-Rouen has remained upbeat, even letting the world peek into her experiences via social media.
On Aug.14, she was released from the hospital in Englewood, CO. While she said she's ready to return home to Arizona, she'll remain in Colorado until September.
Once she returns to Arizona, her first stop is to get her driver's license.
"I have been driving on the streets of Denver - safely," she said. "So, you're all OK. I'm going to feel like a free bird."
Copyright 2014 CBS 5 (KPHO Broadcasting Corporation). All rights reserved. The Associated Press contributed to this report.