Lockheed Martin's expansion plan for Lufkin facility underway
Company will add 125 jobs, invest $3.5 million
Updated: Oct. 31, 2018 at 7:36 PM CDT
LUFKIN, TX (KTRE) - Expansion plans are ongoing for Lockheed Martin's Lufkin facility. Renovations are underway in a building they acquired next to the current property.
Additionally, the company said it plans to invest a minimum of $3.5 million for upgrades to a building and for the purchase of additional equipment.
Eight years ago, Lockheed Martin went through a similar expansion.
"We've seen steady growth over the years. Our most recent expansion prior to this year was in 2010, where we doubled the size of the factory in response to new demands from our customers," said Anthony Pittman, production operations site director.
Pittman said the company is adding an additional 125 jobs to help occupy the space.
"We have completely gutted the inside of the building. It's an additional 31,000 square feet of space," Pittman said.
The new building renovations are all due to being awarded several contracts this year going to the Missiles and Fire Control company.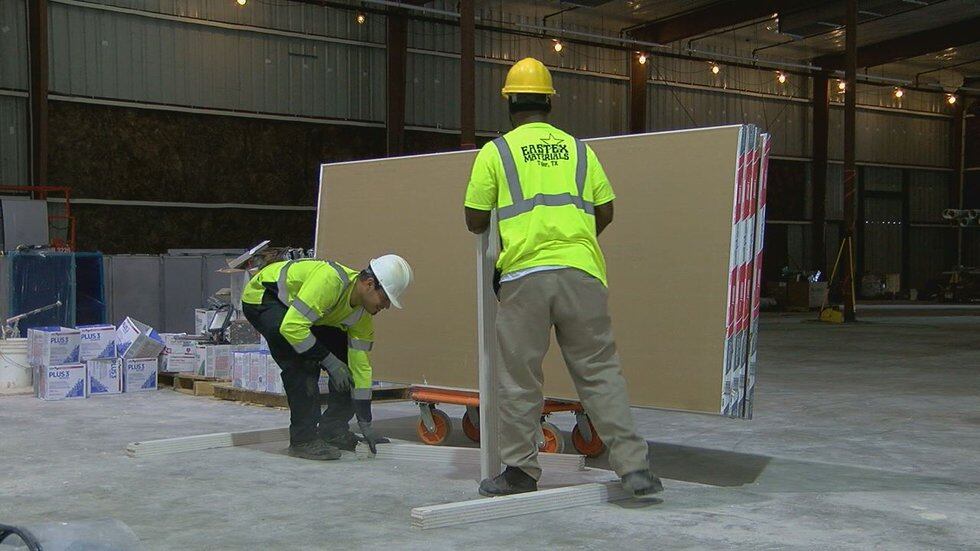 "Many of the awards are with products that we support here in this factory, so our PAC-3 missile system, our army tactical missile system, and guided multiple launch rocket system all saw an increase in orders which we directly support," Pittman said.
In the spring, Lufkin 4B's Economic Development Board approved an incentive package of $4,000 dollars per employee.
Lufkin Mayor Bob Brown said that the board works to meet the needs of not only future prospects, but existing companies also.
"So, we had worked with Lockheed Martin, and they had many choices of where they could expand, and so we tried our best to make it as advantageous as possible for that to be in Lufkin, Texas," Brown said.
The company plans to transition into the adjacent building starting the first quarter of next year.
Copyright 2018 KTRE. All rights reserved.