Army recruitment bus brings Special Op simulations to Lufkin High School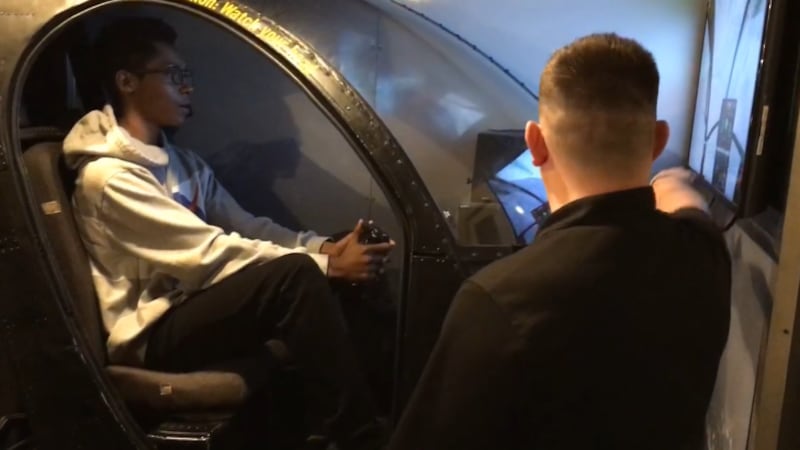 Updated: Feb. 26, 2019 at 11:37 AM CST
LUFKIN, TX (KTRE) - Recruitment officers with the U.S. Army called in back-up when it came to talking with Lufkin High School students about a future career in the armed services.
The Army recruitment brought along its Special Operations recruitment truck; basically, a mobile simulations lab on an 18-wheeler flat trailer. Inside the lab, students used virtual reality simulators that allowed them to operate parachutes and practice landings, a helicopter simulation, and much more.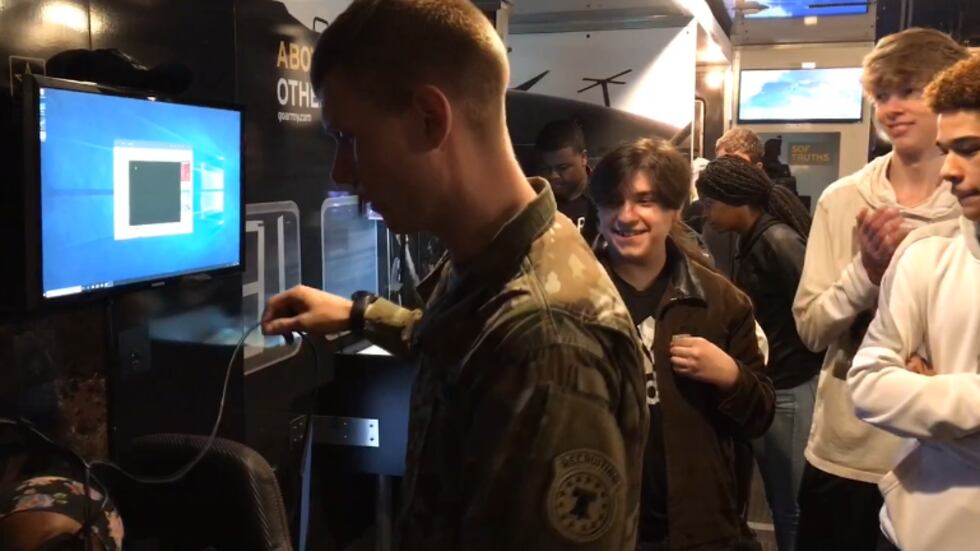 The point of the visit was to show students the kind of technologies and opportunities that awaited them after graduation should they be interested in a career with the U.S. Army.
Recruiters say they're very hopeful these interactive trucks will help them boost recruitment numbers this year. Back in January, they said they're hoping to make a comeback after falling under the recruitment goal for 2018.
"Them coming in here, putting the simulators on or sitting in the vehicles, everything like that, I think gives them a better perspective on what we're trying to preach to the opportunities they'll have in the army," Staff Sergeant Brian Silva said.
The bus is expected to make around 180 stops nationwide, a sergeant with the recruitment team said.
Copyright 2019 KTRE. All rights reserved.