Cushing basketball player who stands 4′ tall becomes viral star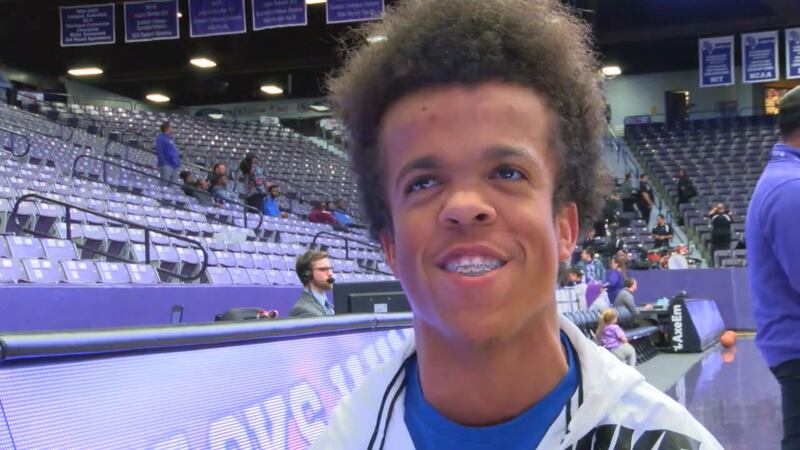 Published: Mar. 7, 2019 at 11:43 PM CST
NACOGDOCHES, TX (KTRE) - Reese Turner is not your typical basketball player, and he likes it that way.
"I come in with a chip on my shoulder, but once I hit the first three they are like, 'Whoa we better step up on this guy because he can actually shoot,'" Turner said.
Turner is a junior at Cushing High School, and stands 4 feet tall. He has been diagnosed with dwarfism, but basketball was always his first love. When not on the court, he is watching James Harden with the Houston Rockets. He also never misses an SFA basketball game and is front row for the highs and lows.
Earlier this week, Turner shared a 30-second clip of a few highlights from his junior season. A few retweets later and the video started to blow up on Twitter accounts, and Yahoo Sports would eventually pick up the tweet. As of Thursday night, the video had been seen 2.2 million times on the one post.
Turner's original post is nearing 22,000 views.
Turner says he has dreams of making the varsity team next season. He says he doesn't feel different. He is treated the same as any other player and goes through the same drills. He does hope he can inspire others to see past his height and to his heart.
"My dream is coming true in a way," Turner said. "I am more than a little person. Live up to your dream, and don't let anybody write you out."
Copyright 2019 KTRE. All rights reserved.