American Legion in Nacogdoches to host free veterans benefits informational forum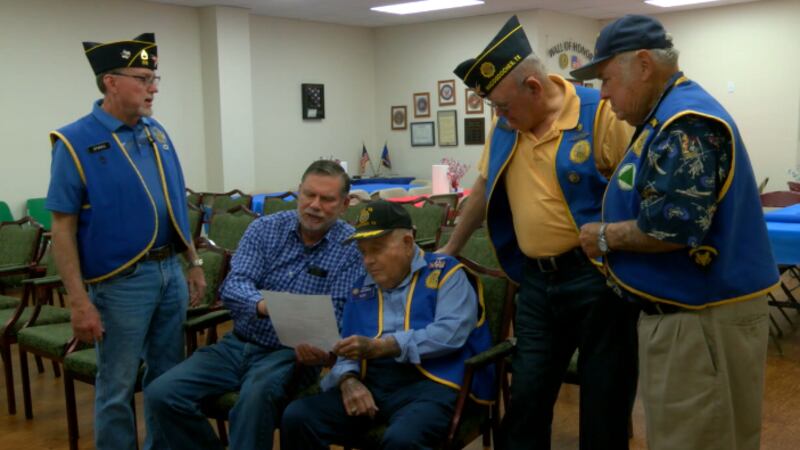 Updated: Apr. 5, 2019 at 2:54 PM CDT
NACOGDOCHES, TX (KTRE) - Veterans of armed forces can find it difficult to find the information they need regarding health care and services offered specifically for veterans. The American Legion hopes to fill that gap by offering a community forum it hopes will serve as a one-stop shop of information.
American Legion is hosting a community forum Saturday, April 6. Representatives from the Veterans Administration, Texas Veterans Land Board, Nacogdoches County Veteran Service Office, and other support groups will be on hard to provide free assistance and information to anyone who has served in any branch of the armed forces.
"These are mainly local people that are coming in that are here to serve locally," said Joe Roach, member of American Legion Post 86.
"You don't have to be a member of the VFW (Veterans of Foreign Wars) or American Legion; you don't have to have served during war times; all veterans are welcome to this event," Roach added.
American Legion Post 86 will host the forum Saturday from 5 p.m. to 7 p.m. The event is free, and food and refreshments will be provided.
Copyright 2019 KTRE. All rights reserved.