WEBXTRA: Chopper 7 flies over storm damage in Cherokee County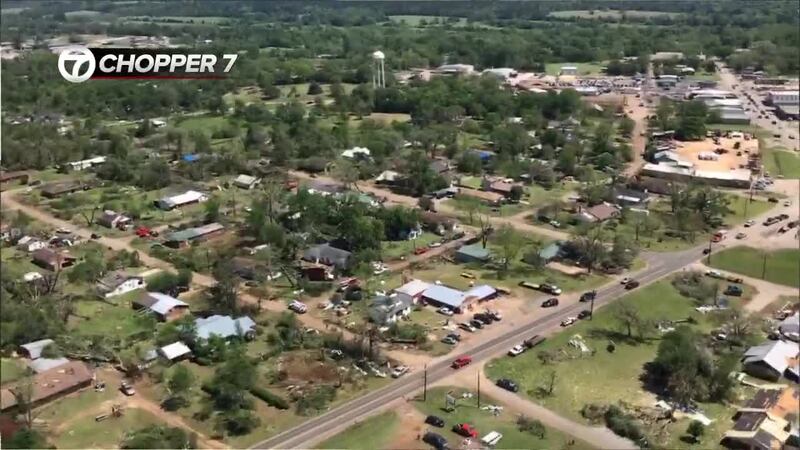 Updated: Apr. 14, 2019 at 4:49 PM CDT
EAST TEXAS (KLTV) - KLTV news reported Jamey Boyum was in Chopper 7 Sunday.
He flew along the path of two tornadoes that impacted the city of Alto and Cherokee County Saturday.
From the helicopter, it appeared the path started in the Davy Crockett National Forest.
The NWS is still on the ground evaluating the scene.
To help the victims of these storms, click here to donate to either the American Red Cross or the East Texas Food Bank. Both agencies are working daily in these storm-impacted areas of East Texas.