Angelina County elections office to test new voting machines ahead of November elections
Updated: May. 22, 2019 at 3:18 PM CDT
ANGELINA COUNTY, Texas (KTRE) - The Angelina County Elections Office has purchased new voting machines, and the public will have the opportunity to test them ahead of the Nov. 2019 elections.
Connie Brown, county elections administrator, said the new machines have been in the works for several years. The previous voting machines were about 13 years old and the elections office felt it was time for an upgrade that would be compatible with the county's new software system.
"After about 10 years, we start looking for something a little more updated," said Brown. "Because you never know when something is going to start giving you trouble, and that's the worst trouble you can have is trouble with your voting equipment."
The total cost was around $800,000, a cost which Brown said was already worked into the county's budget, and will be paid out over the course of three years.
The new machines will consist of updated software, electronic ballets, terminal scanners, and printers. Ballets also won't be required to use WiFi and will be sent directly to administrators to keep votes safe.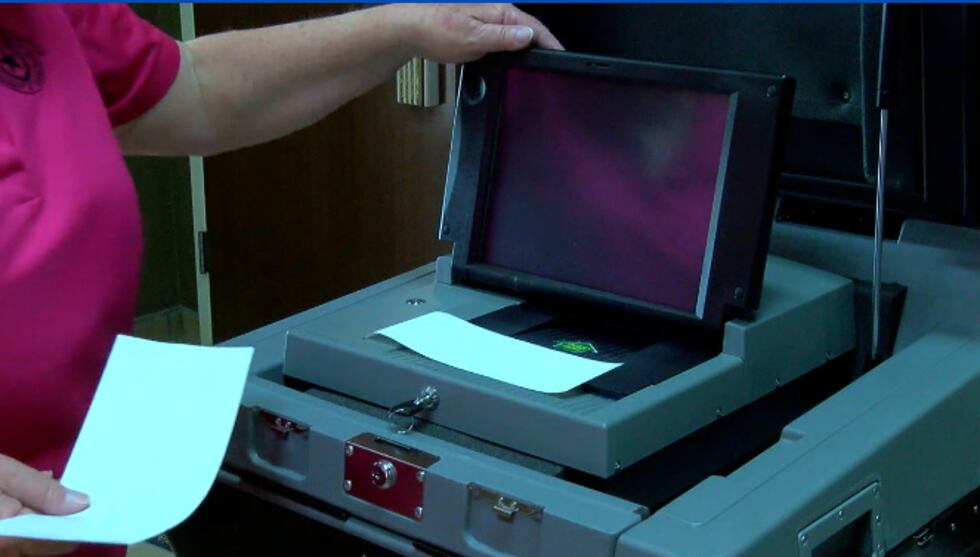 "When they come in, we're going to hand them... what's called an activation card," said Brown. "So, we will give them this, and they will walk over to the Express Vote and insert it. It will automatically pull up their ballet, what they're eligible to vote on, and they'll make their choices."
Brown said an issue she saw often during past elections was machine 'hiccups', which she likened to owning an old car: "it's not breaking down, but it let's you know it's getting old," Brown joked.
The public will have the opportunity to weigh in on the new voting machines when the county elections office tests the machines on June 5-7.
Copyright 2019 KTRE. All rights reserved.