Woman accused in drowning death of her 3-year-old nephew agrees to plea deal
Angelina County judge still has to approve plea agreement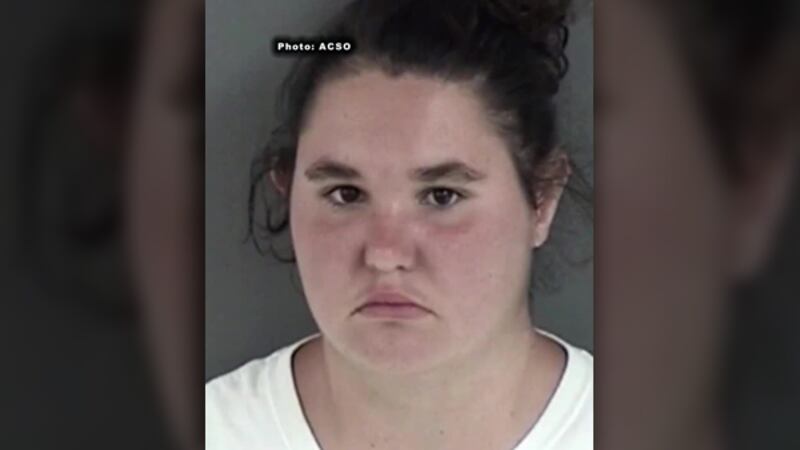 Updated: Jun. 20, 2019 at 6:26 PM CDT
LUFKIN, Texas (KTRE) - A woman who was arrested in connection to the 2015 drowning death of her 3-year-old nephew has agreed to a plea deal, according to Angelina County District Attorney Joe Martin.
Billie Jean Cuttler, 23, of Leesville, Louisiana, pleaded guilty to a lesser charger of second-degree felony conspiracy to commit murder as part of the plea deal, Martin said. Cuttler was originally charged with capital murder in connection to the death of Mason Cuttler.
Martin said the plea agreement is contingent on Cuttler complying with certain conditions that include testifying if she is called to do. He said Judge Paul White of the 159th Judicial District has said he will hold off on accepting the plea deal until it is clear that Cuttler is going to comply with the conditions of her agreement.
The Angelina County DA said as part of the plea deal, Cuttler agreed to waive any further appeals in regard to her competency to stand trial. She also agreed to waive any appeals of the criminal case.
Martin said even though the plea deal was finalized Thursday, it has been in the works for about three weeks.
If Cuttler complies with the conditions of her plea deal, her sentence would be 20 years in prison, Martin said.
An Angelina County jury found Cuttler competent to stand trial at a hearing that took place back in May. The hearing marked Cuttler's second competency hearing.
During the hearing, defense attorney Albert Charanza told the jury that while Cuttler had been observed and deemed competent by professional psychologists, she would still have great difficulty going through court procedures and understanding what is going on. He also mentioned that she was born prematurely at 7 months and experience learning disabilities.
Charanza also said that Cuttler experienced lead poisoning as a child and that it would also affect her mental development and overall competency to stand trial.
In his rebuttal, prosecutor Ken Dies played an audio clip where Cuttler seemed to have been recording laughing and saying, "I'll play stupid" when referring to trial procedures. He said that Cuttler had been able to fool some people in regard to her competency and that she was deliberately being uncooperative in prior interviews.
Before stepping down, Dies told the jury "Fool us once, shame on you. Fool us twice, shame on us."
Martin said a hearing for Bobby Woods Jr., Cuttler's co-conspirator in the case, is scheduled for July 16 to 19. He added that Woods' defense attorney has filed a motion to suppress his confession.
Depending on the outcome of the upcoming hearing, Woods' case could go to trial by August or September, Martin said. Woods is facing a capital murder charge.
Copyright 2019 KTRE. All rights reserved.