Family in Hudson trying to restore resting place of their relatives
Updated: Jul. 13, 2019 at 4:10 PM CDT
HUDSON, Texas (KTRE) - On Saturday, family members in Hudson worked to restore a cemetery with special ties to their ancestors.
"Some of the fencing needs to be repaired," said Donna Mccarty. "We're wanting to get this right here where it's got the name of the Cemetery, we want to get it painted."
These are just a few of the things being restored at Freeman Cemetery in Hudson. According to Mccarty, many of her relatives and ancestors are buried there.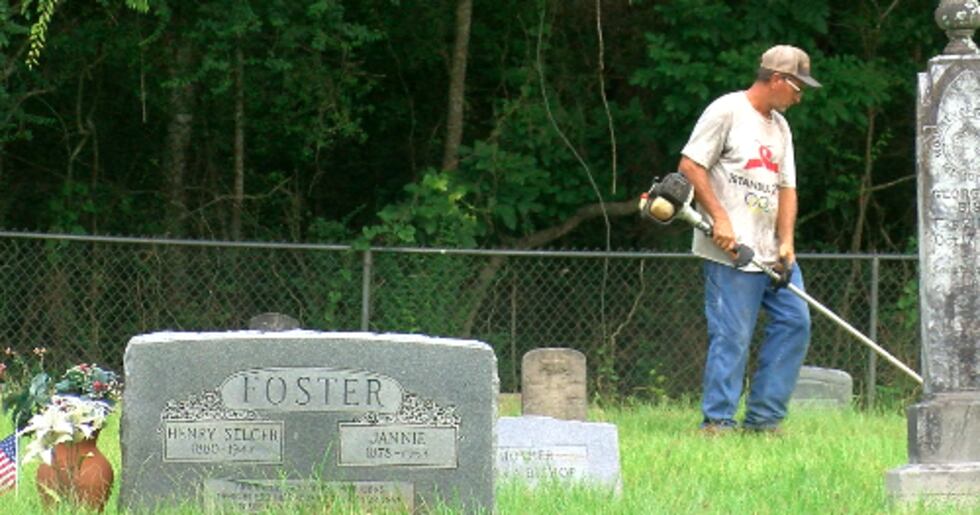 "Everybody out here is pretty much kin somehow," she said. "Whether it's cousins of cousins or aunts and nephews and nieces. We buried my uncle here in February and the cemetery was not cleaned up for that."
They say it hasn't been properly cared for in several years. However, Mccarty plans to form a new management team with her family.
"We're gonna eventually put a board together," Mccarty said. "There'll be a president, a secretary, a treasurer, and other people that will kind of maintain and make sure that the cemetery is taken care of."
In addition to yard care, she says they'll work to identify some of the unmarked headstones scattered throughout the grounds.
"I've gone to the library and done a bunch of research so that we can say 'Okay there's somebody buried here but it's not marked. Well, this could be your uncle Joe'."
She also says they will create a bank account for community members to send donations to help with the upkeep, and that they plan to register the cemetery as a historic site. Mainly, Mccarty says they just want a nice place where people can remember those that they miss.
"It's just mainly the respect, you know? That's my main thing," she said. "It's the respect for the people that are here."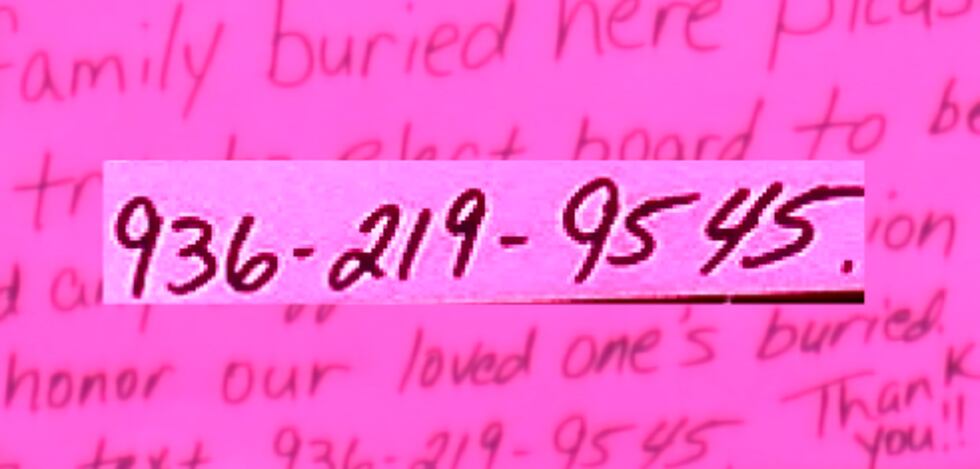 Mccarty says anyone who has information regarding unmarked headstones should call her directly.
Copyright 2019 KTRE. All rights reserved.