Texas soldier killed in Afghanistan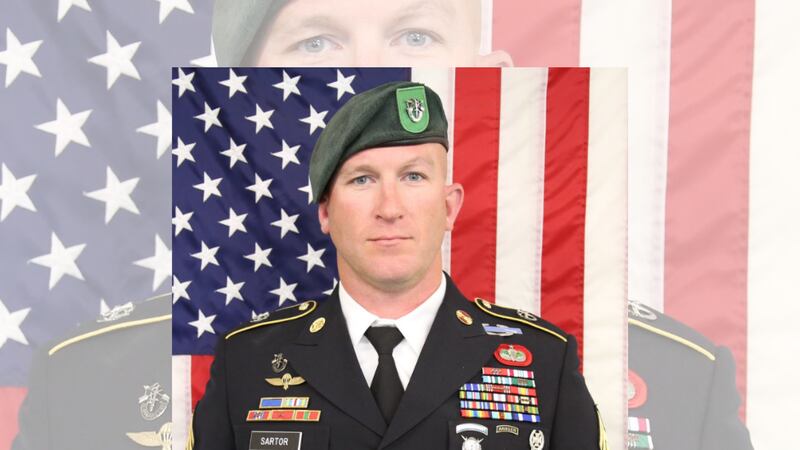 Updated: Jul. 14, 2019 at 12:04 PM CDT
(KLTV) - The U.S. Department of Defense announced that a soldier from Texas died in Afghanistan.
The Department of Defense said Sgt. Maj. James G. Sartor, 40, of Teague, Texas, died July 13, 2019, in Faryab Province, Afghanistan, as a result of injuries sustained from enemy small arms fire during combat operations. This incident is under investigation.
Sartor was assigned to the 2nd Battalion, 10th Special Forces Group (Airborne), Fort Carson, Colorado, the Department of Defense said.
In a Facebook post, the 10th Special Forces Group - Airborne said, "We are incredibly saddened to learn of Sgt. Maj. James "Ryan" Sartor's passing in Afghanistan. Ryan was a beloved warrior who epitomized the Quiet Professional. He led his Soldiers from the front and his presence will be terribly missed."
Copyright 2019 KLTV. All rights reserved.