Livingston model plane club puts on airshow at fly-in
Updated: Aug. 3, 2019 at 4:21 PM CDT
LIVINGSTON, Texas (KTRE) - On Saturday, several people in Livingston came out to an air show where the planes were in the sky and the pilots were on the ground.
The overcast sky was the ideal backdrop for watching these war bird replicas soar through the air. The Summer Sizzle Fly-In was hosted by the Livingston Radio Control Club, a group with a special interest in large-scale World War II model planes.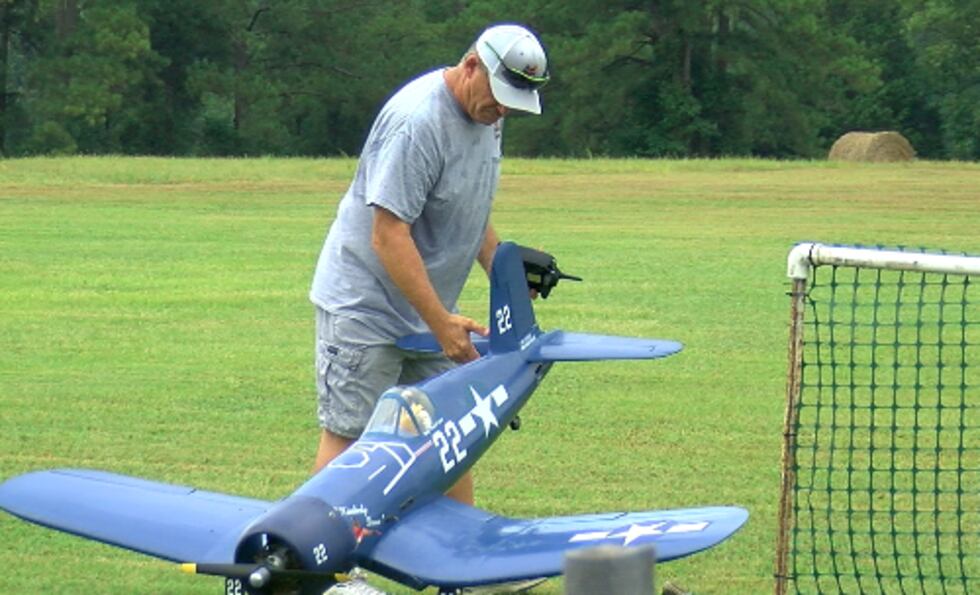 "We put on a fly-in twice a year," said club secretary J.R. Shoemake. "We just have a group of guys from all around Texas and other states that bring their big war birds to come out here and fly and put on a show for all of our spectators."
Enthusiasts got a chance to show off their flying skills and a professional team brought all their birds to the event as well.
"We try to all fly at the same time; we call it a gaggle," said Randy Larsen with Texas Warbird Thunder Flying Team. "We get all the guys together. We try to put on a little show at each of the events that we go to of all the World War II birds flying, and the crowd loves it."
Larsen said the Texas Warbird Thunder team takes their planes all over the state to fly for audiences. Their biggest fans are the vets that flew the real thing.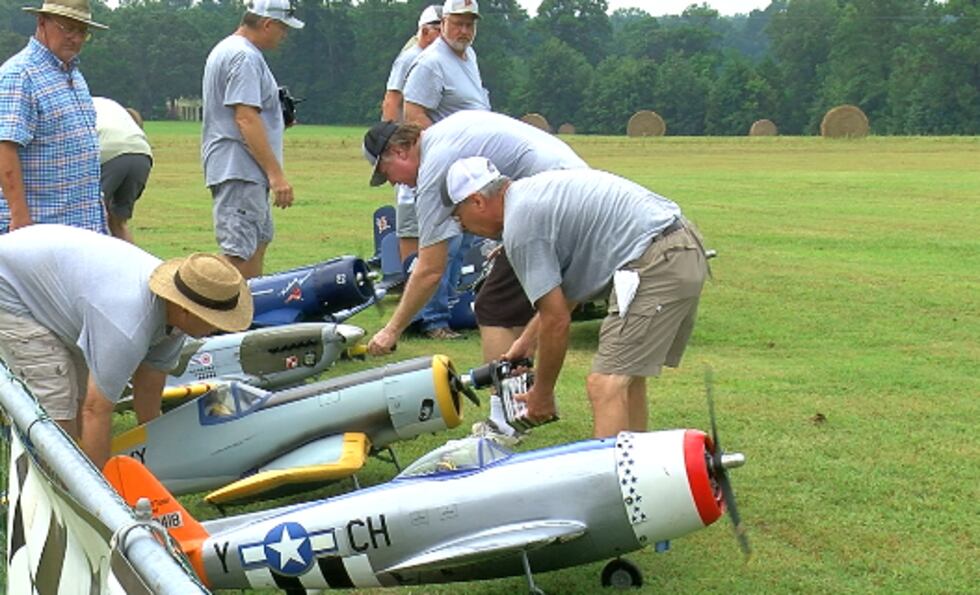 "It's neat to see the reaction, and a lot of the retired military guys love it," Larsen said. "They love seeing the old war birds in the air."
Club members say the hobby is a great way for them to share interests with their kids and to keep their inner kid alive as well.
"My dad got me into it, and I'm trying to get my youngest son into it now," Larsen said. "I'm hoping one day he'll be able to fly together with me like we do."
"Whether we're in the same club or not, we're all a big community of friends and family," Shoemake said.
If anyone wants to pilot their own warbird, flyers say they can join weekend flying sessions.
"Come on out," Shoemake said. "We'll be happy to teach you, happy to talk to you. We'll work with you any way to get you up in the air."
There are other radio-controlled plane clubs in Lufkin, Nacogodches, and Tyler. Flyers say the best way to learn more about joining is to reach out to the nearest location.
Copyright 2019 KTRE. All rights reserved.