Jurors review video of murder suspect's confession following Angelina County boy's death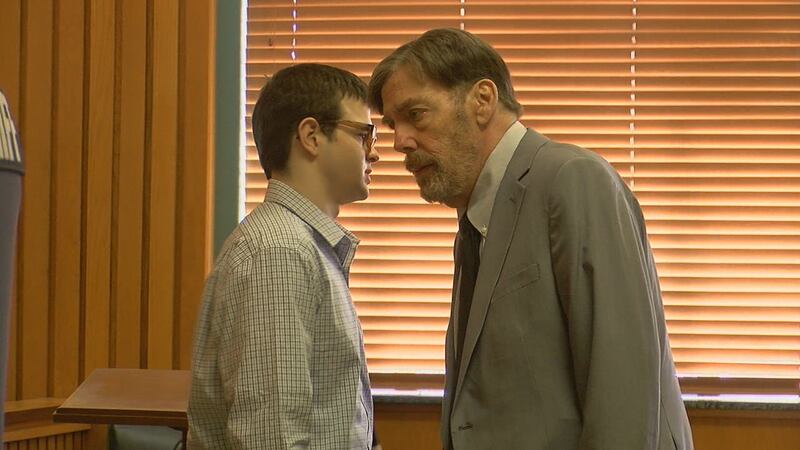 Updated: Aug. 9, 2019 at 11:41 AM CDT
ANGELINA COUNTY, Texas (KTRE) - Jurors were presented video evidence Friday of a capital murder suspect's interview with Angelina County Sheriff's Office following his arrest in connection with a 3-year-old boy's drowning.
Investigators said Bobby Woods, Jr. admitted to taking Mason Cuttler to a pond in Aug. 2015, pushing him into the water, and turning his back without making any attempt to rescue the boy, according to arrest documents. A judge in July denied Woods' attempt to suppress his admission.
Jurors were presented some of the statements Woods made to investigators, as well as a diagram Woods drew by hand detailing where he last saw Cuttler.
The detective also testified that even before Woods confessed to pushing the boy into the pond, his stories were "inconsistent" during the interrogation.
Bobby Woods Jr. is charged with capital murder in connection with the death of Mason Cuttler.
Mason Cuttler's aunt, Billie Jean Cuttler, was also charged with capital murder in the boy's death. In June, she pleaded guilty to a lesser charger of second-degree felony conspiracy to commit murder as part of the plea deal, according to Angelina County District Attorney Joe Martin.
If Cuttler complies with the conditions of her plea deal, her sentence would be 20 years in prison, Martin said.
PREVIOUS STORIES:
+ Sister testifies Lufkin man kept 'cutting up' following boy's drowning
+ Officers take stand Wednesday in trial of man accused in 2015 drowning death of 3-year-old boy
RELATED STORIES:
+ New competency hearing set for woman charged in boy's drowning death
+ Court orders 2nd mental evaluation for suspect in drowning death of Lufkin toddler
+ Suppression hearing scheduled for suspect in drowning death of 3-year-old Lufkin boy
+ Woman accused in drowning death of her 3-year-old nephew agrees to plea deal
Copyright 2019 KTRE. All rights reserved.