'It's about doing things that scare you': East Texas woman follows dream of being a singer/songwriter
Elfin Paige nominated for "Female Vocalist of the Year" at the East Texas Music Awards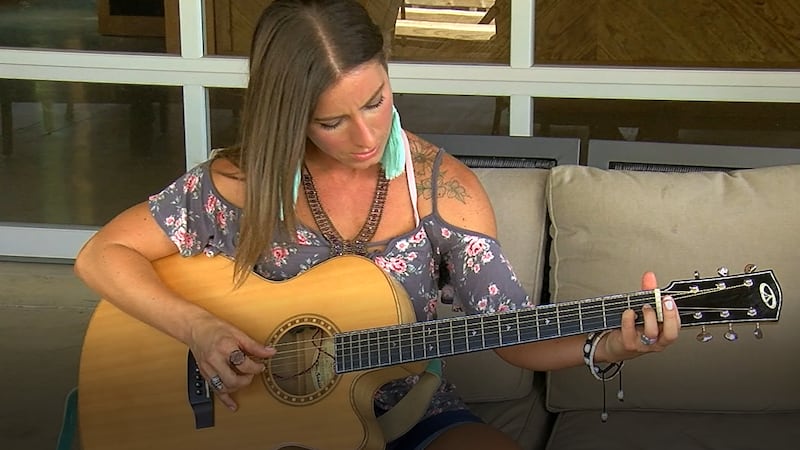 Updated: Aug. 22, 2019 at 6:30 PM CDT
NACOGDOCHES, Texas (KTRE) - Being a single mom can be difficult. However, one East Texas woman is finding a way to meet the challenge and pursue her dreams at the same time.
Elfin Paige of Lindale was recently nominated as the "Female Vocalist of the Year" for the East Texas Music Awards. She has been playing and singing for audiences throughout East Texas for the past couple years. She says she enjoys doing covers of different genres, but likes to write her own songs with the Americana sound of a modern singer/songwriter.
However, it isn't without it's challenges. She has four children and one who passed away when he was 3. Elfin says she actually wrote a book detailing the experience called From Ashes.
She says she tries to use her experiences for inspiration in her songs, and that she can channel her emotions and burdens in this way.
When asked what she would tell other people going through their own struggles, she said, "It can be scary. A lot of it is just doing things that scare you. You know? Stepping out even though you're still afraid. It's just persistence. Knowing what you want and just and keeping on going on after it."
The East Texas Music Awards will be held September 15th in Athens. You can find more information on the event here.
Copyright 2019 KTRE. All rights reserved.