Nacogdoches police investigating more vehicle burglary cases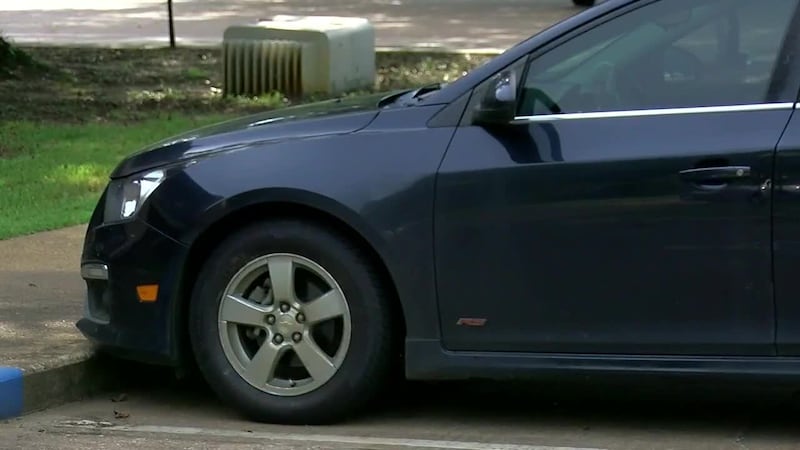 Published: Aug. 30, 2019 at 10:21 PM CDT
NACOGDOCHES, Texas (KTRE) - After arresting four men for vehicle burglaries on Wednesday, Nacogdoches police are reporting that more burglaries have occurred. Since Wednesday, eight more burglaries have been reported with victims finding belongings stolen from their cars. KTRE's Ryan Ordmandy spoke with Nacogdoches police about the progress of their investigation and met with the victims involved.
"It's too early on in the investigation to make any determination if the recent burglaries are actually connected," Sergeant Brett Ayres with Nacogdoches Police said.
"If they have done more than one vehicle burglary, that's something that we definitely look at to determine the time period, not necessarily when they're reported, but the actual criminal offense occurred."
According to Ayres, most burglaries shared one thing in common.
"More cars that were left unlocked were burglarized," he said,
In addition to locking vehicles, Ayres recommends citizens park their cars in well-lit areas, but one of the victims said that didn't stop his car from being a target.
"We have outside lights in the back that lights up all the driveway and the carport where there's three vehicles," Dr. Jack Smith said.
Smith said he found the cars with their doors open and lights on, but that nothing valuable was taken.
"There's a couple across the street, I noticed that the police were there also. Both their vehicles had been burglarized," he said.
He also mentioned when he thinks he began to see the suspects trying to get a look at his neighborhood.
"About two weeks ago, I came out on my driveway and there was a car parked on the side of the road. When I walked down the side of the house, they left immediately. It makes me wonder if they were casing the neighborhood to so what locations they could do something with," Smith said.
Sergeant Ayers says the best defense is still to conceal valuables that are in the car, park in a well-lit area, and most of all, lock all car doors.
Copyright 2019 KTRE. All rights reserved.