Downtown sign lets people put the "I" in Lufkin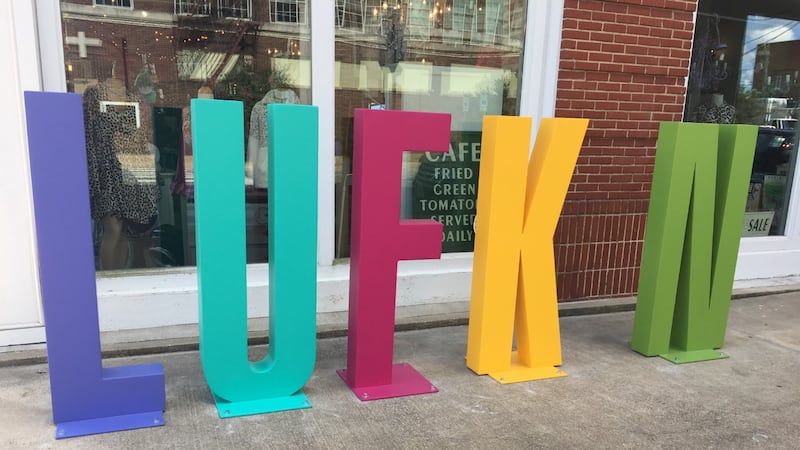 Published: Sep. 24, 2019 at 10:35 PM CDT
LUFKIN, Texas (KTRE) - A new art piece in downtown Lufkin is letting citizens and tourist (almost literally) become a part of the city. A multi-colored sign created by local artist Jeffie Brewer spells out "Lufkin" with the letter I missing. That's where pedestrians can stand in for the letter.
Lufkin Director of Convention Services Brant Lee says the piece enhances the beauty of downtown Lufkin while also providing interactive art for tourists.
Lee says research he found suggests that interactive art projects produce two-thirds of cultural tourism. He also says this is the first of other interactive art projects coming to downtown Lufkin.
Copyright 2019 KTRE. All rights reserved.