East Texas airman promoted via FaceTime by retired Air Force dad
Updated: May. 21, 2020 at 12:30 PM CDT
(KLTV) - When it came to being sworn in for his new rank, an East Texas airman relied on someone familiar with the position as well as his company: his father.
Lt. Col. Jonathan McDonald, of Diana, was sworn in to his new rank on May 1 by his father, Dann McDonald, who retired from the United States Air Force at the rank of Colonel.
McDonald's father could've administered the oath of office in person, but due to the COVID-19 pandemic, they opted to settle for FaceTime.
"It was a really great moment," McDonald recalled. "I thought it was going to be weird leading into it, but it felt the same; the pride, the heritage, just having my dad do it for me -- even though it was through FaceTime -- it still felt the same."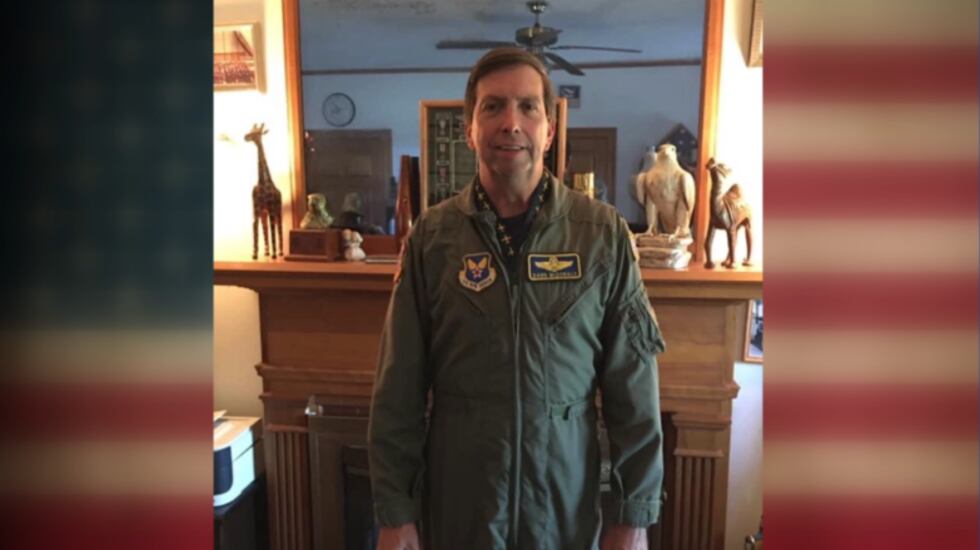 "It was amazing, both of us were pretty emotional that day," said Denice McDonald, Jonathan's mother. "We were also so proud of Jon, and so thankful we could be part of the ceremony for him.
"Being at [Barksdale Air Force Base in Louisiana], being so close yet so far, it was good to be able to be with him."
McDonald is a third-generation airman who has served for 14 years. His wife's father also enlisted in the Air Force before he retired.
To McDonald, serving his country is part of the family business.
"It's a passing of the torch, really, and for me, the goal is to eventually outrank my dad," McDonald laughed.
What made the moment even more special was the fact that McDonald's wife of 10 years, who missed many of his previous promotions due to Jon's deployments over the years, was able to attend alongside their three daughters.
"Having my wife there, and my dad, my parents is showing that you're apart of this, I didn't just promote on my own," McDonald said. "My wife has been there for all the deployments, all of the quick goodbyes. All the missed birthdays and anniversaries."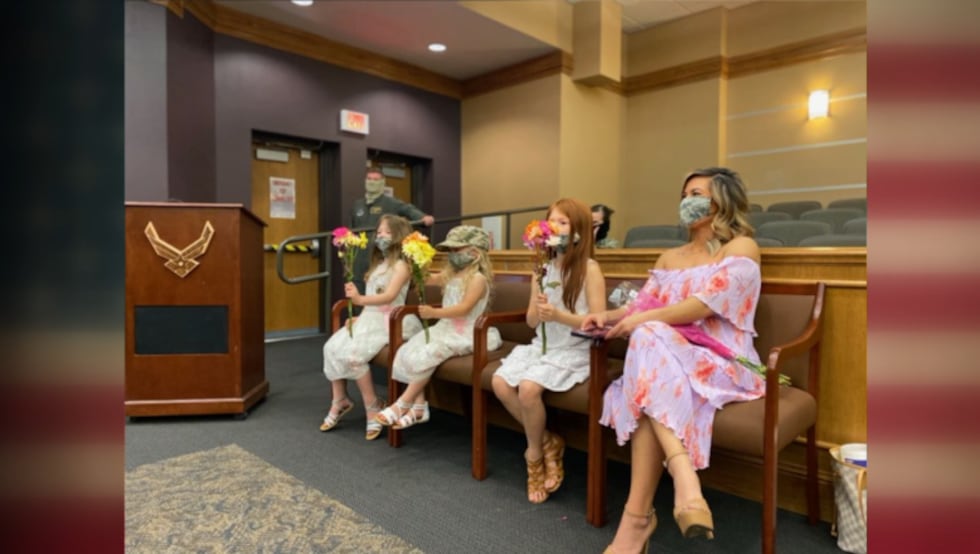 For the family, though, swearing-in over FaceTime doesn't cheapen the experience.
"For us, FaceTime may seem a little impersonal, but for years on end, that's all we have," McDonald said. "So it just becomes a part of us."
"For Jon, to have his dad be the one to do it, his greatest supporter, his confidant... it's a tradition," Denice said. "My husband gets very emotional and full of pride whenever he thinks of how well Jon has done and carried on the legacy."
And a word of advice to anyone who finds themselves in a similar situation, whether it be the oath of office, weddings, or any other major celebration, Denice adds: "It's important to celebrate everything and be adaptable. And, hey, they're going to have great stories to tell."
Copyright 2020 KLTV. All rights reserved.