Nacogdoches County election coordinator discusses purchases related to COVID-19 precautions
Updated: Jun. 17, 2020 at 2:52 PM CDT
NACOGDOCHES, Texas (KTRE) - The primary runoff election is July 14th. This will be the first election for many coordinators since the pandemic. Election administrators are dealing with the expense and prep time needed to meet all the suggested safety protocols.
When Nacogdoches County election coordinator Todd Stallings was practicing Stay Safe/Stay Home he did some online shopping.
"I spent about a month hunting down supplies," Stallings said from election headquarters in the Nacogdoches County Annex.
The purchases were not for himself, but to keep election workers and voters safe.
"We had fresh pens for every voter. These are actually a stylus and a pen combined," Stallings said as he showed one off.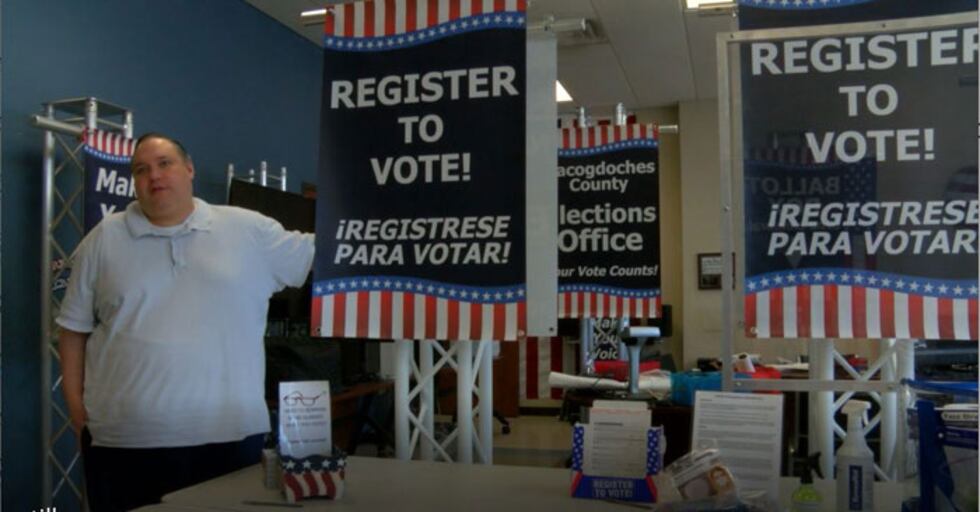 Disinfectant was the toughest to locate.
"I actually got this from a place called the Bedbug Store. It just so happened they also had some disinfectant," Stallings said.
The Secretary of State requires the items. The cost adds up fast.
"We accepted a grant yesterday for about $55,000. It should pay for everything that we will need," said Stallings about federal funding provided to election coordinators everywhere.
That will also cover paid volunteers if they can be found. A recent poll conducted of election coordinators across the state revealed that a shortage of workers is their biggest concern, according to Stallings.
"Because the average poll worker is at that age group that's in the highest risk for coronavirus," Stallings said.
Stallings has the staffing for the runoff. It's November that has him concerned.
"Probably around the first of August, we're going to really start doing heavy recruiting to try to find a lot of new workers," Stallings said.
Additional staff will process the high number of mail-in ballots. The number of requests has increased during the pandemic.
Copyright 2020 KTRE. All rights reserved.