Wells police, Texas Rangers investigate missing 5-week-old baby
Updated: Sep. 19, 2020 at 10:51 AM CDT
WELLS, Texas (KTRE) - Wells police, the Cherokee County Sheriff's Office and Texas Rangers are investigating a missing five-week-old baby boy.
According to Wells Police Patrolman Steve Cooper, Texas Rangers and Sheriff Brent Dickson are interviewing the father. Cooper said dogs are on the way to try to find the baby.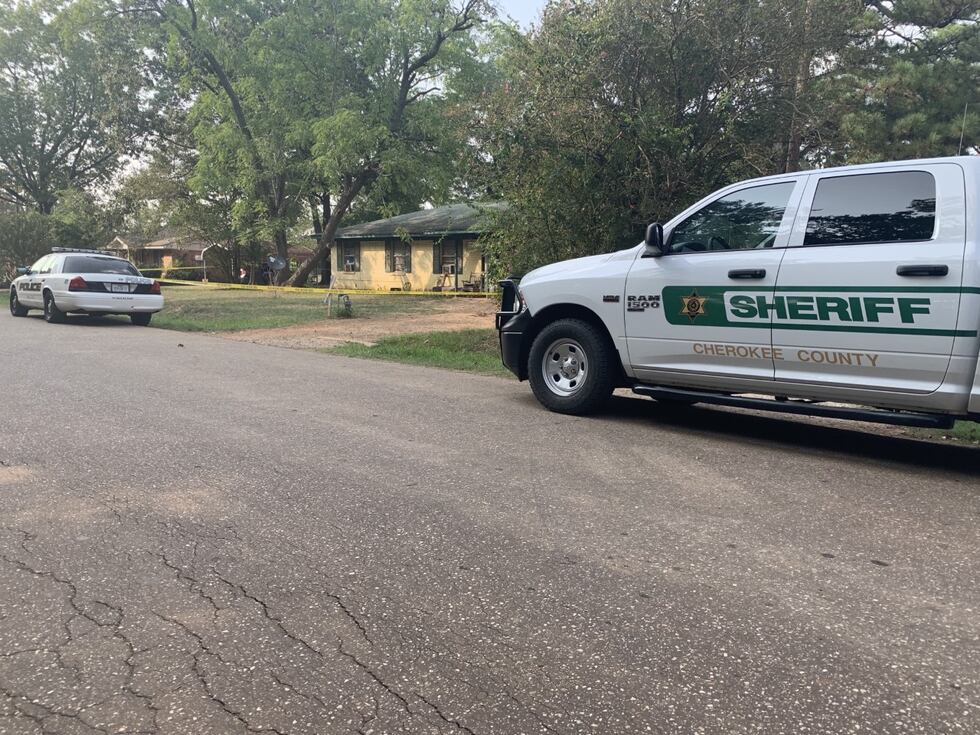 Earlier, Wells police asked on Facebook for anyone who has seen a green Ford Ranger to contact the sheriff's office. Later on, they updated the Facebook post to say they had the truck and were questioning the last known person to be with the child. However, the child has still not been found.
There are three separate crime scenes: the home in the 500 block of Forest Road, the father's car and a second vehicle the father has access to. According to Cherokee County Sheriff Brent Dickson, the child's father, DeAndre Argumon was arrested on unrelated charges.
An Amber Alert was later issued for the 5-week-old. DPS said the child's name is Armaidre Antwan Marquie Argumon and he was last seen in the 500 Block of Old Forest Rd. in Wells at 7:30 a.m. Friday.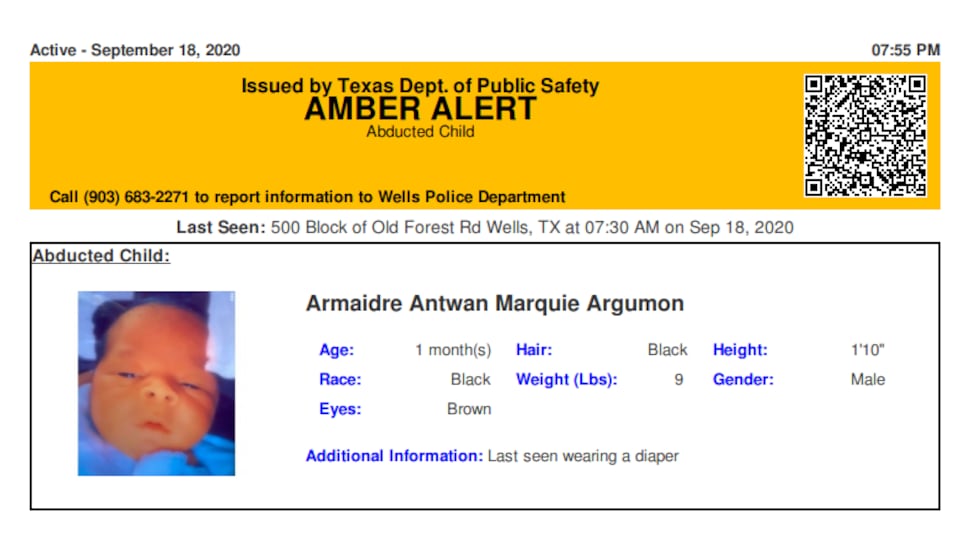 The alert said he was last seen wearing a diaper.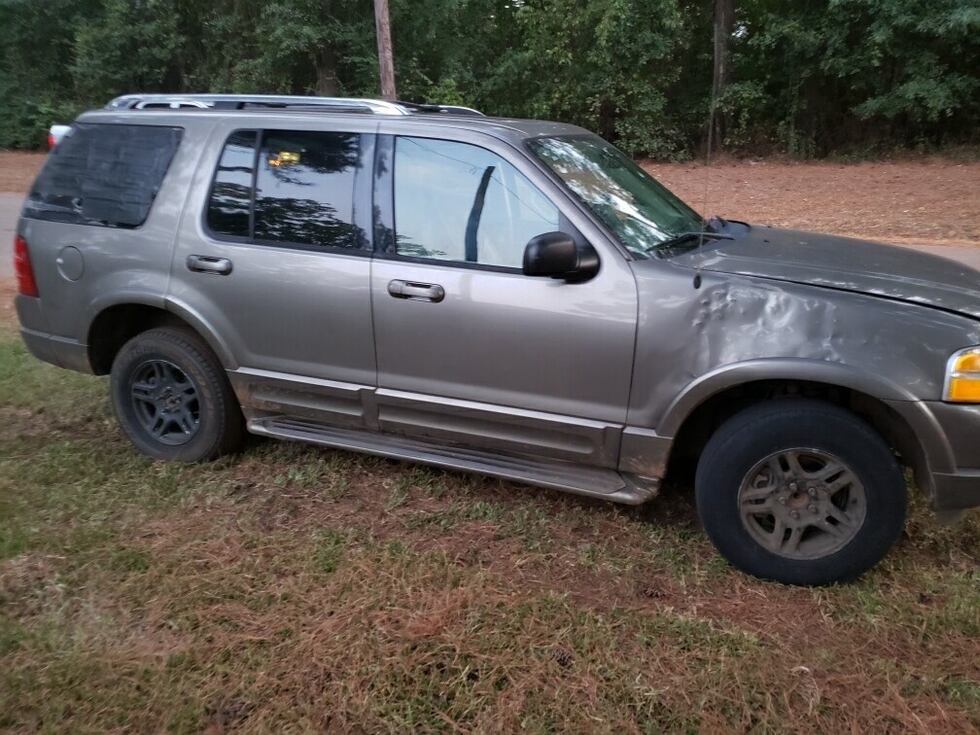 The Cherokee County Sheriff's Office said they are searching for this gray 2003 Ford Explorer. They ask anyone who sees this car to call the sheriff's office immediately.
Copyright 2020 KTRE. All rights reserved.