After top 5 perform on American Idol, Fritz Hager 3 heads home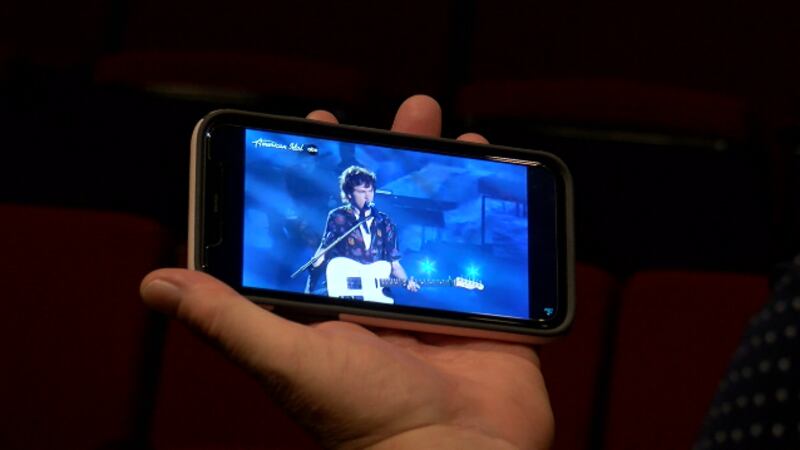 Published: May. 15, 2022 at 7:24 PM CDT
|
Updated: May. 15, 2022 at 9:15 PM CDT
LAS VEGAS (KLTV) - After an exciting week in Las Vegas where the top five contestants were mentored by Carrie Underwood, arguably the most successful of all the American Idol winners so far, fans hoped Tyler's Fritz Hager III would make it to the AI finale next week.
Unfortunately, Hager did not gather quite enough votes to make it to the finale in hopes of becoming the next American Idol. He gave two excellent performances, and made fans across the country proud, especially here in East Texas.
Hunter Girl, Leah Marlene and Noah Thompson are the final three.
Hager sang "I Wanna Remember," which is a song Carrie collaborated on with NEEDTOBREATHE, and his second song was "Youngblood" by 5 Seconds of Summer.
From the brick streets of Tyler to the bright lights of Hollywood, Fritz Hager 3 made it to and competed in the top 5 on American Idol Sunday night. The Tyler community gathered inside the transformed Tyler Civic Theater, blue lighting and all, for the 22 year old from Tyler to see his fate on the show.
"With his history at Tyler Civic Theatre, wanted to really just throw a celebration for Fritz. Fritz is a wonderful individual and he deserves every bit of the success that he is receiving right now and we are just so excited. We feel like extensions of his family, so we're here to celebrate," said Stephen Rainwater, who directed Hager in a summer musical.
People lined up before doors opened to see the show. His EP was playing throughout the theater, and there were even Fritz Hager cookies. Miranda Bennett went to school with Hager.
"I am honestly so proud of him. He was always singing in high school, just all the time. I'm just really proud of him, to finally see him shine and get the recognition he deserves," she said.
Shelby and Nyc Moy are friends of Hager through theater events. He was in a couple of summer musicals in Tyler.
"Fritz is such a genuine guy and so knowing that he's been authentic throughout this journey and that it's been an exciting time for him," Nyc said. "He has gained confidence and he's just continued to improve each week. The idea of him making it to the finale is just super exciting for us."
Nicolina Bozzo will also head home after this week's round.
Copyright 2022 KLTV. All rights reserved.