Police: Woman charged with hitting 2-year-old multiple times at grocery store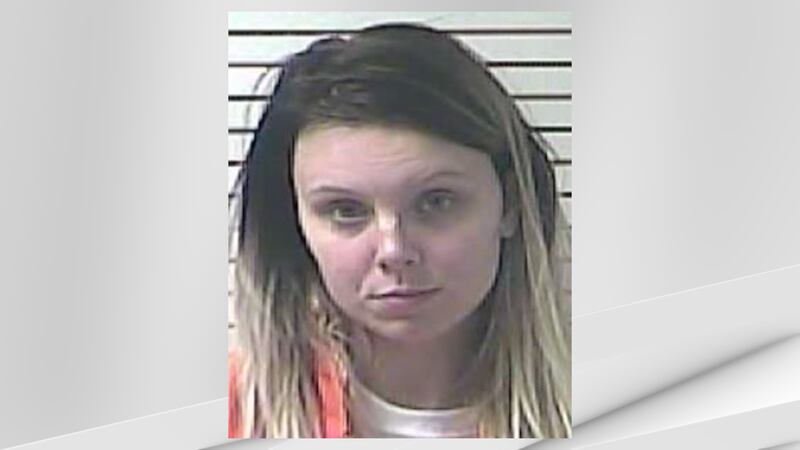 Published: Feb. 7, 2023 at 6:00 PM CST
ELIZABETHTOWN, Ky. (WAVE/Gray News) - Police in Kentucky arrested a woman after witnesses reported her hitting a 2-year-old child multiple times in a grocery store.
Elizabethtown police charged Danielle K. Bryant with criminal abuse of a child 12 years of age or younger for a Monday night incident.
According to WAVE, officers received a call regarding a report of a woman who hit a juvenile inside a Kroger store.
Police said they obtained video surveillance showing Bryant at the checkout line, where the 2-year-old had fallen out of a shopping cart.
Authorities said the video showed Bryant pick up the child, who was crying, and hit her with her left hand.
The video also showed Bryant pulling the child's hair, according to police.
Officers said a witness told police Bryant had told the child to "shut the f*** up" before hitting her. The witness also said they saw Bryant take the child to her car and put her into a car seat.
The child continued to cry during this, and the witness said they saw Bryant open the car door and strike the child with her hand.
The witness reportedly said Bryant hit the child three to five times.
Officers said they interviewed Bryant, and that she admitted to hitting the child because she was "overstimulated" by the child's crying.
The officers said Bryant told them she put the 2-year-old in the car seat because the child bit her. She said she "lost it" and confessed to hitting the girl.
When they checked the child, officers said her face was red and swollen on the left side.
Police arrested Bryant early Tuesday morning and booked her in the Hardin County Jail.
Copyright 2023 WAVE via Gray Media Group, Inc. All rights reserved.