Louisiana deputy dies after suspect rams vehicle, sheriff says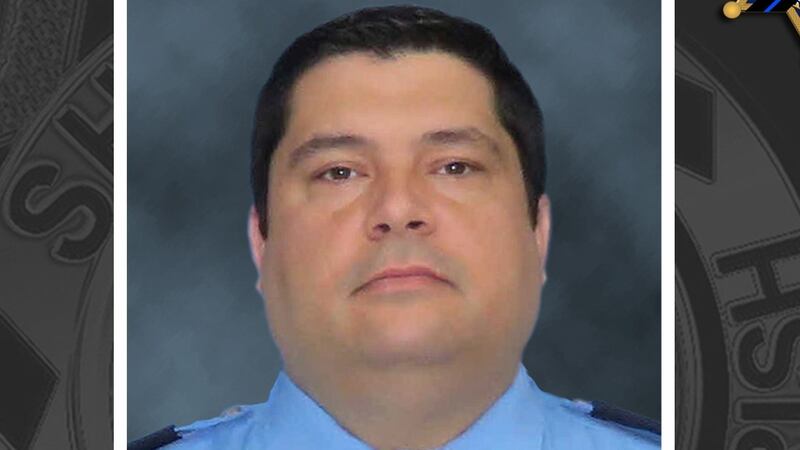 Published: Apr. 3, 2023 at 12:29 AM CDT
THIBODAUX, La. (WVUE/Gray News) - A Louisiana deputy died after a fleeing suspect rammed his marked vehicle, according to Lafourche Parish Sheriff Craig Webre. The suspect is in custody.
The deputy who died was identified as 44-year-old Detective Sgt. Nicholas Pepper, WVUE reports.
"Nick epitomized all that is honored and revered in a peace officer," Webre said. "The tremendous outpouring of love and gratitude from the community is truly appreciated. I ask that you continue to keep Sgt. Nick Pepper and his family, as well as our sheriff's office family, in your thoughts and prayers."
The incident occurred just before 4 a.m. Sunday on Louisiana Highway 1 near Kleinpeter Road in Thibodaux. Authorities said Lafourche Parish deputies responded to a call to assist Houma Police officers, who were pursuing a suspect for an alleged traffic violation into Lafourche.
At some point during the high-speed pursuit, the suspect stopped and spoke to officers, who were attempting to negotiate, according to the initial investigation by the Louisiana State Police. Investigators say the suspect then accelerated and struck Pepper's vehicle, which was stopped nearby.
Pepper was taken to the hospital, where he succumbed to his injuries.
According to the sheriff's office, Pepper served with its investigations division for more than 15 years and as a member of law enforcement for nearly 24 years. He is survived by his wife and three children.
The sheriff's office said the suspect was in custody, but it has not released the person's name nor detailed the charges the person was booked with. Louisiana State Police said the suspect was being treated for "moderate injuries" at a hospital.
"We are all processing and grieving this horrific and tragic death of one or our own," said Webre in a statement. "We are with the family, providing them with support and prayers at this unbelievably difficult time. We ask for the community's love, prayers and support as well."
The statement said the Louisiana State Police have assumed control of the crash and criminal investigation.
Copyright 2023 WVUE via Gray Media Group, Inc. All rights reserved.