Wife of Trooper Walker recalls his 'infectious smile,' says she survived devastating loss by leaning on faith and family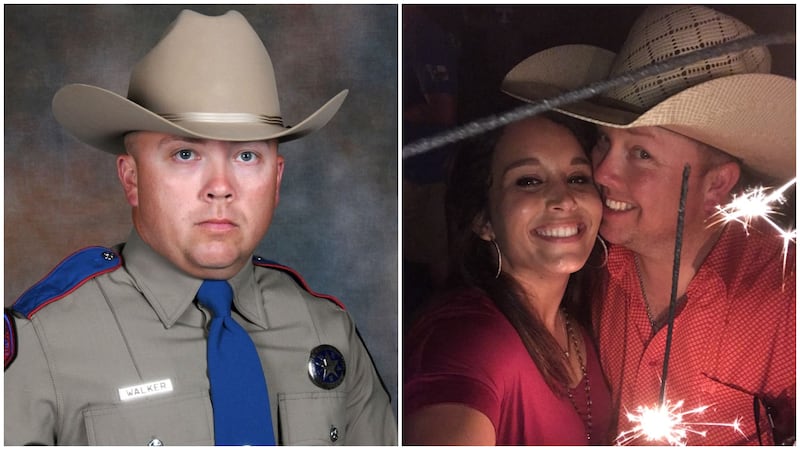 Published: Apr. 4, 2023 at 5:42 PM CDT
WACO, Texas (KWTX) - The wife of fallen state trooper Chad Walker, who was shot multiple times through the windshield of his patrol unit as he was stopping to help who he thought was a stranded motorist in March 2021, is publicly speaking for the first time about the man she said could "light up an entire room with his vibrant smile."
Tobie Walker's comments come almost two years to the day Chad died, and as a mother of four, she is planning a fishing tournament in his honor to raise funds for local graduating high school seniors.
Walker was shot on March 25, 2021, on a rural road in Mexia. His official end of watch was six days later on March 31 because the trooper died how he lived: giving to others. His final act of service was being an organ donor.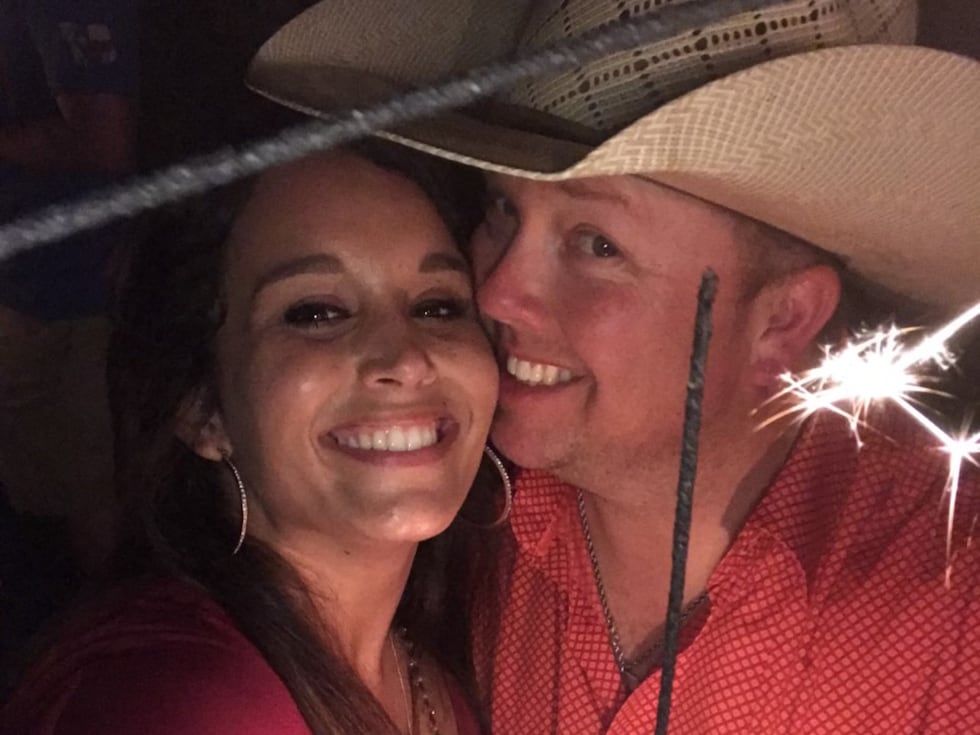 "I just remember his infectious smile and his ability to be in a crowd anywhere full of strangers, and he was going to leave making a friend," Tobie said.
In the first year following Chad's death, Tobie, with the help of the couple's high-school aged son, Ethan, picked one female and one male student at Groesbeck High School to receive a $1,500 scholarship from money raised for the family following the shooting.
Tobie picked Groesbeck because that's where she and Chad graduated. She poured lots of thought into selecting the perfect recipients.
"I wanted this to look like the person who Chad was, not strictly law enforcement driven, but I wanted it to be about being a good person, a Christian, that team player that everybody wanted in sports, the kids that was involved in everything and had a smile on their face at all times," Tobie said.
"The one that loves animals and would try any new club that there was."
FULL INTERVIEW WITH TOBIE WALKER FROM 'MIDDAY WITH JULIE':
Tobie said life hasn't been easy the past two years, but she's survived by leaning on her faith, her friends, and family - including kids, Ethan, 17, twins Rylee and Charlee, 9, and Tulsa, 2, who was just months old when Chad died.
Tobie says the scholarship fundraiser is a way to honor Chad.
"Chad was the one who would always tell me that no matter in the bad, that there was good that came from the bad, and I never believed that because you only focus on the bad," Tobie said. "But through Chad is where my faith in Jesus Christ came from."
The Chad Walker Memorial Fishing Tournament will take place on May 6 on Lake Limestone.
"The river bottom was our place. That's where he proposed to me," Tobie said. "That was his most sacred spot on this planet."
It's $50 to enter and sponsors are needed on all levels.
You can find out more information by going to the tournament page on Facebook.
Tobie hopes the event is so successful, she can, eventually, give scholarships to all schools in Limestone County.
"I miss him every single day," she said. "There's not a moment that I don't think about him, but I am blessed to have the memories that I do have of him because he was full of life."
Copyright 2023 KWTX. All rights reserved.