Authorities identify Cameron police officer shot and killed while serving warrant
Suspect also identified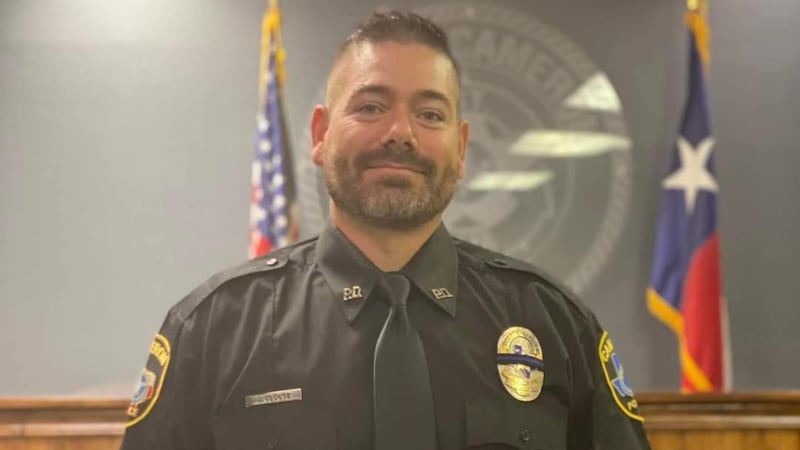 Published: May. 11, 2023 at 6:40 AM CDT
|
Updated: May. 12, 2023 at 12:44 PM CDT
CAMERON, Texas (KWTX) - The Texas Rangers are investigating a deadly officer-involved shooting in Milam County late Wednesday night.
The Milam County Sheriff's office has identified the officer as 39-year-old Sergeant Joshua Clouse of Cameron.
"He was a goofball," said Kyle Van Cleave, a friend and Clouse's former coworker. "He was a lot of fun to work with just because he was a goofball."
Those who knew Clouse say he always had a smile on his face. "When he greeted you he was smiling. He was courteous. He was a good heart," said Melanie Reed, Director of the Cameron Chamber of Commerce.
Even those who knew Clouse in his youth said he always kept a positive attitude. Childhood friend Angelica Provence told KWTX that when she heard about Clouse's death it brought back memories of their time growing up.
"I'm getting a little emotional," Provence said. "I'm ready to make a drive to go see him but I know I'll see him one day."
She shared memories of playing in their neighborhood as children and growing up alongside one another. Later, they both enrolled in the Waxahachie Police Explorers while in high school.
After graduating, Clouse would go on to join the Army. After serving, he joined the Milam County Sheriff's Department. His next law enforcement job would be with the Cameron Police Department.
Between his two law enforcement jobs, he worked at Cameron Seed Co. and was said to be able to fix anything from lawn motors to computers.
"He had a passion and a drive for whatever his focus was at that time," said Van Cleave. "If it was weightlifting, he was on it. His most recent thing was flight. He had an opportunity to take flight lessons and was able to take his first solo flight about three weeks ago and that had been his dream for a long time to fly."
DETAILS FROM May 5, 2023:
The Cameron Police Department responded at 10:55 p.m. May 10 to the 700 block of North Travis on reports of a woman being shot in the back of the neck by their spouse.
DPS told KWTX the woman walked a couple of blocks from the home to the nearest convenience to ask for help.
After authorities arrived on the scene, they applied for a search warrant for a home in the 500 block of East 7th Street.
According to the Milam County Sheriff's Office, law enforcement officers from multiple nearby agencies went to serve the warrant leading to the suspect opening fire.
The suspect, 29-year-old Albert Acosta, of Cameron, was aldo killed during that shootout. Clouse was injured and was taken to a hospital, where he later died.
"There is no immediate danger to the public at this time," said Milam County Sheriff, Mike Clore.
Officer Clouse's patrol unit has been placed outside the police station with a wreath on it. Residents are invited to go by and place flowers on it to pay their respects.
The Texas Rangers are investigating the shooting.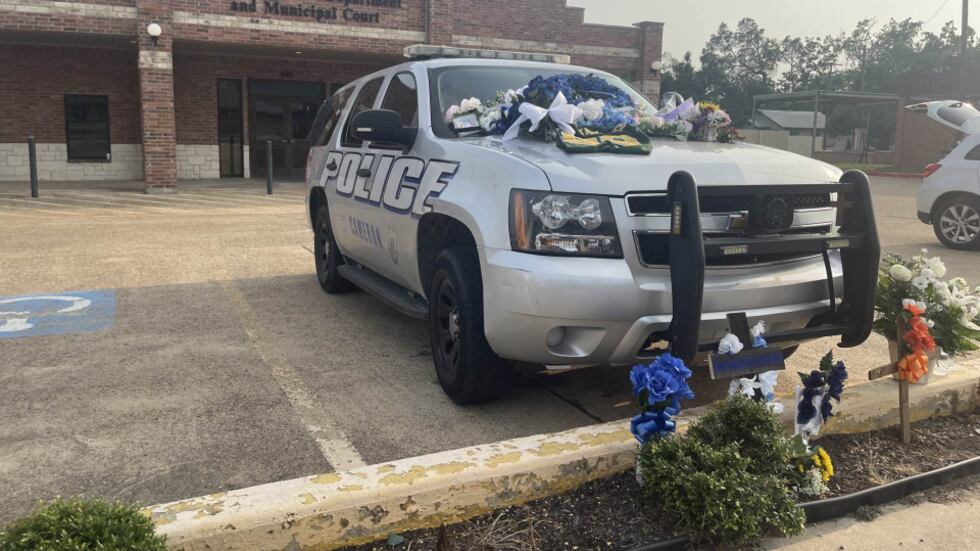 Copyright 2023 KWTX. All rights reserved.