Missing Fort Cavazos soldier found alive by civilian search group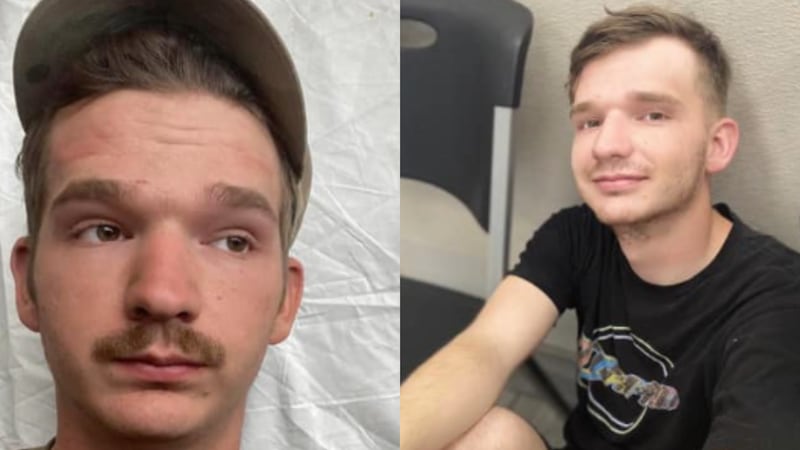 Published: May. 26, 2023 at 3:52 PM CDT
|
Updated: May. 26, 2023 at 5:39 PM CDT
KILLEEN, Texas (KWTX) - Missing Fort Cavazos soldier Craig Chamberlain was found alive in Killeen by a civilian team, the soldier's mother said.
"Because of the search it led us to the right place, we did find our son. He is alive," said Virginia Chamberlain, the soldier's mother.
Craig's parents, Gordon Chamberlain and Virginia Chamberlain, traveled to Central Texas from their home in Borger, Texas to spearhead the search for their son.
The soldier was reported missing by his wife, Cameron Chamberlain, on May 15. On Thursday, May 25, Army officials confirmed Cameron had been found dead, but provided no further information.
In the wake of Cameron's death, the civilian group helping the soldier's parents pushed on with its search, looking for clues that would lead them to the missing soldier.
The announcement that Craig had been found alive was made at about 5:40 p.m. on Friday, May 26.
Officials on post at Fort Cavazos said, that based on information discovered through its investigations, they believe Craig Chamberlain "willfully absented" himself from the Army.
Days before death, Cameron Chamberlain spoke with KWTX, and claimed the past few months on post were hard on her husband. The woman said that contributed to a change in his mental health.
"When I met him, he was a carefree, loving, laid back person. He didn't have a mean bone in his body," Cameron said, "He had no hate in his heart. He was a happy man. And (Fort Cavazos) and his leadership completely destroyed him."
This is a developing story. This article will be updated with new information.
Copyright 2023 KWTX. All rights reserved.