Central Texas boy overcomes reading struggles, finishes nearly 50 books in a year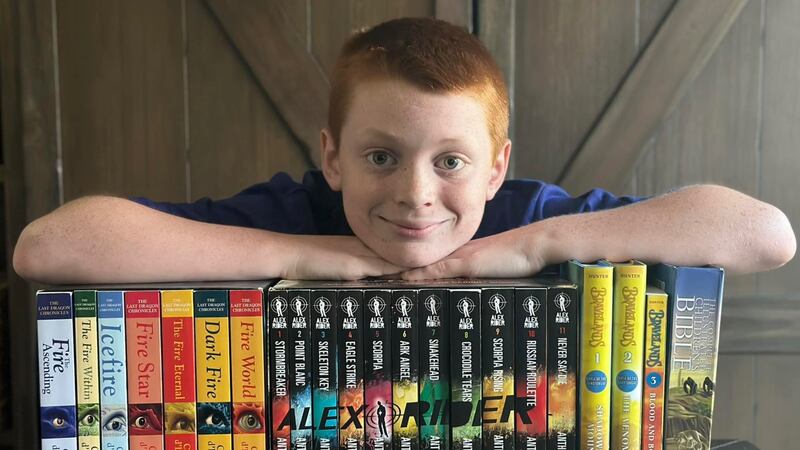 Published: May. 30, 2023 at 7:40 PM CDT
WACO, Texas (KWTX) - A Central Texas preteen who once struggled to read, and because of that didn't enjoy picking up books, is now a certified book worm, finishing his 47th book this school year, including the bible cover to cover.
Cole Smith, 11, attended Baylor's intensive literacy intervention summer program - called Camp Success - where therapists addressed his reading fluency.
Since getting the help he needed, he's been lost in the pages of books. In fact, he's already launched into a new book series for the summer.
"The reason I like to read is because, whenever I was young, I always used to be the one who didn't know how to read, so I started reading and I got a lot better," Cole said. "So, I love reading."
The boy said his love for reading started with smaller books, and has grown. He began with Dog Man book series, which are graphic novels easier to read for young children.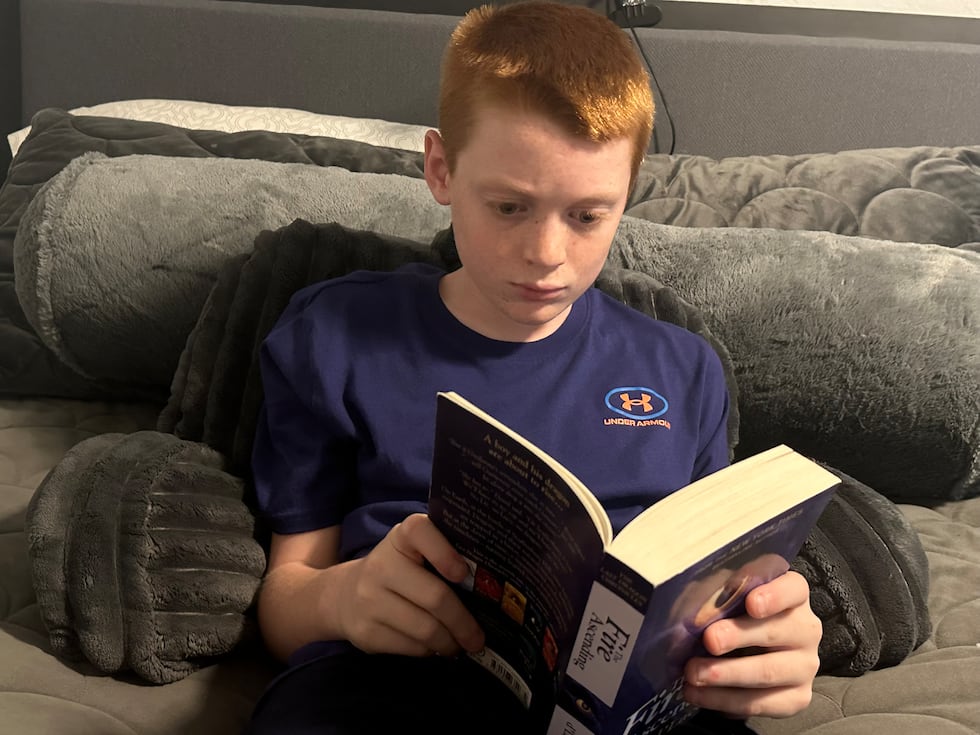 The next series he remembers enjoying was Encyclopedia Brown, a book series featuring the adventures of a boy detective.
Cole said the length of the books didn't seem overwhelming when he first began to read for pleasure.
"The one that really got me hooked was Encyclopedia Brown. It's basically a kid in their neighborhood who meets the clever boy detective, Encyclopedia Brown. So, it's basically riddles and mysteries that he has to solve," Cole said. "It kind of got me hooked because there not that big anyways so whenever I was young that kind of got me on the hook because I knew I couldn't read that much."
Cole's love of reading has grown day-by-day, and night-by-night.
His mom, Stacey, said she often finds him reading by flashlight in the middle of the night.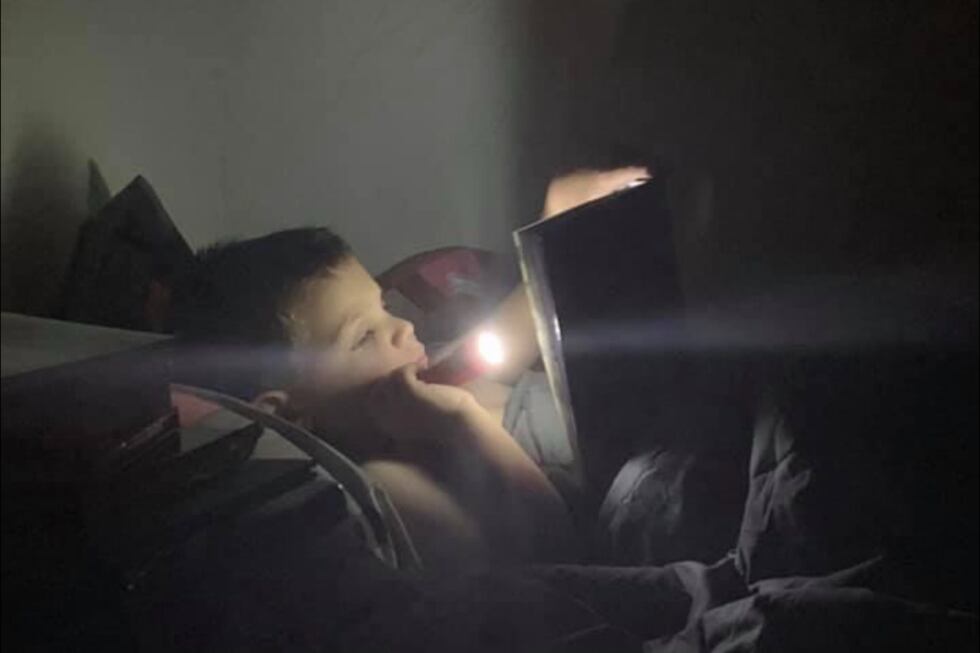 "It's hard to get mad about this, even though it's way past his bedtime," Stacey said.
Cole says his favorite types of books are fantasy, realistic fiction and adventure.
He's read all of the popular Harry Potter series, but says his favorites are The Percy Jackson & the Olympian series. or The Last Dragon Chronicles, a fantasy series.
"I like how there are different cultures. like in Percy Jackson it had like Greek mythology, roman mythology and everything; and in the Last Dragon Chronicles, it's basically a fantasy thing where it's a fantasy series and there's dragons in it," Cole said. "There are 7 books in it. I'm already reading the seventh one."
The avid reader says he gravitates toward book series.
"I like reading series because it just keeps me going. It keeps me hooked on the series," Cole said. "It it keeps me hanging on the other books."
Cole said his advice to other kids is to start with books that don't seem intimidating in length, and once you get going, try series like The Last Dragon Chronicles.
"I would think maybe The Fire Within, the first book of The Last Dragon Chronicles because it could get you hooked," he said. "It's not that exciting but once you get to the second book things get a little crazy."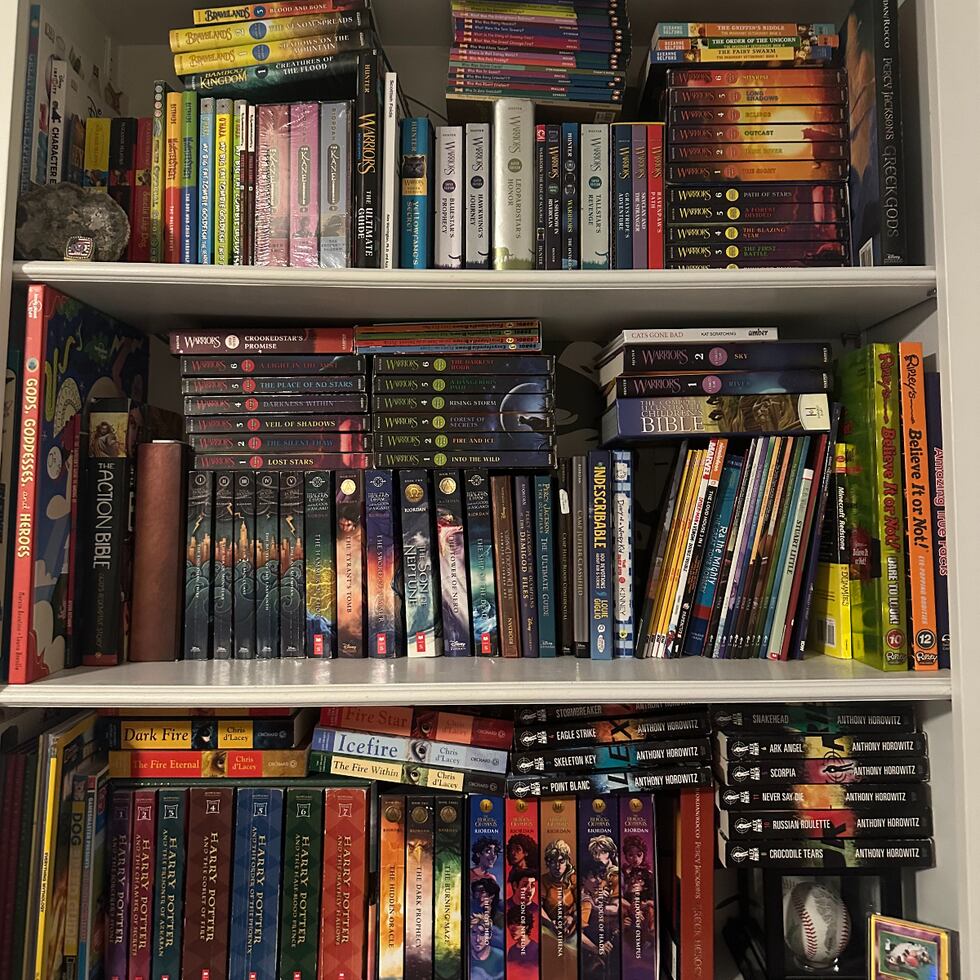 Cole took a picture of all the books he read at the end of his school year at South Bosque Elementary, where he just completed the 5th grade.
The 47 books include many of his favorites, and others not pictured which he checked out at his school library.
This year, Cole read the Children's Bible cover to cover.
Just because summer is out, Cole has no plans of putting a hold on his favorite pastime of reading.
He just bought The Chronicles of Narnia series, and has already finished the first book.
"I just love reading," Cole said.
Copyright 2023 KWTX. All rights reserved.