Sea of sunflowers off Central Texas highway captivating locals and travelers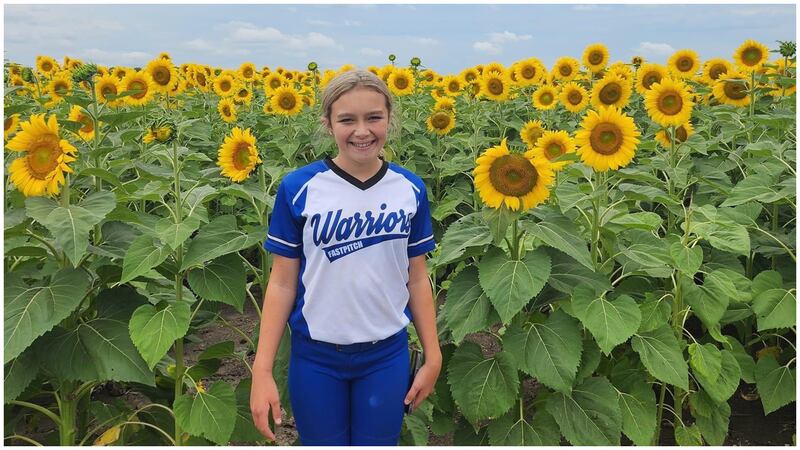 Published: Jun. 6, 2023 at 6:03 PM CDT
WACO, Texas (KWTX) - An eye-catching sea of sunflowers off a busy highway in Central Texas is catching the eyes of everyone, and their dogs!
Yes, even man's best friend is turning out to get pictures with the gorgeous patch of sunflowers stretching nearly 200 acres off Highway 84 as you leave Waco in the direction of McGregor.
That patch is one of three a family from Crawford is harvesting, for the first time, instead of their typical choice of wheat.
"We were just trying to find a different rotation for corn because it's good to rotate it," said a family representative with Westerfeld Farms.
"We needed a rotation to plant something else because you can get root worms in the corn. We've normally done wheat, but sometimes, we get frost damage in a late freeze like in late March."
Alex Arriaga has been enjoying the view as he works on homes nearby with Dream Painting and Remodeling. He stopped to take a few photographs on Tuesday.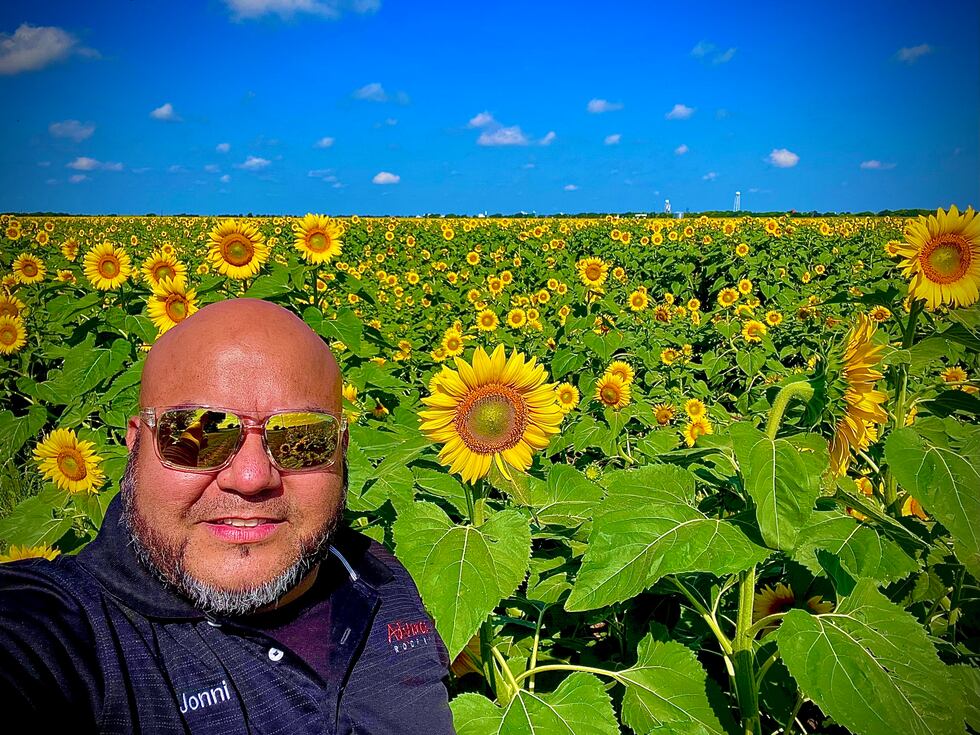 "The viewing here is so beautiful. All the sunflowers, they are so beautiful, and they just catch your eyes every time you drive by," Arriaga said. "I'm working in the area but every time I pass by, I just see the sunflowers and they're beautiful. So, this is a good place to come and take a few pictures."
Outdoor lover and workout enthusiast Nancy Goodnight said she first got a glimpse of the majestic blanket of color while running as the sun was coming up around the land.
"It was like a sea of yellow," Goodnight said. "We were running and as the sun came up the fields just lit up with beautiful, bright color. It just made the day seem so filled with light and hope."
Stephanie Crosby took her 12-year-old daughter Brooklyn on the way home from a softball tournament, still donning her uniform, to capture a memory.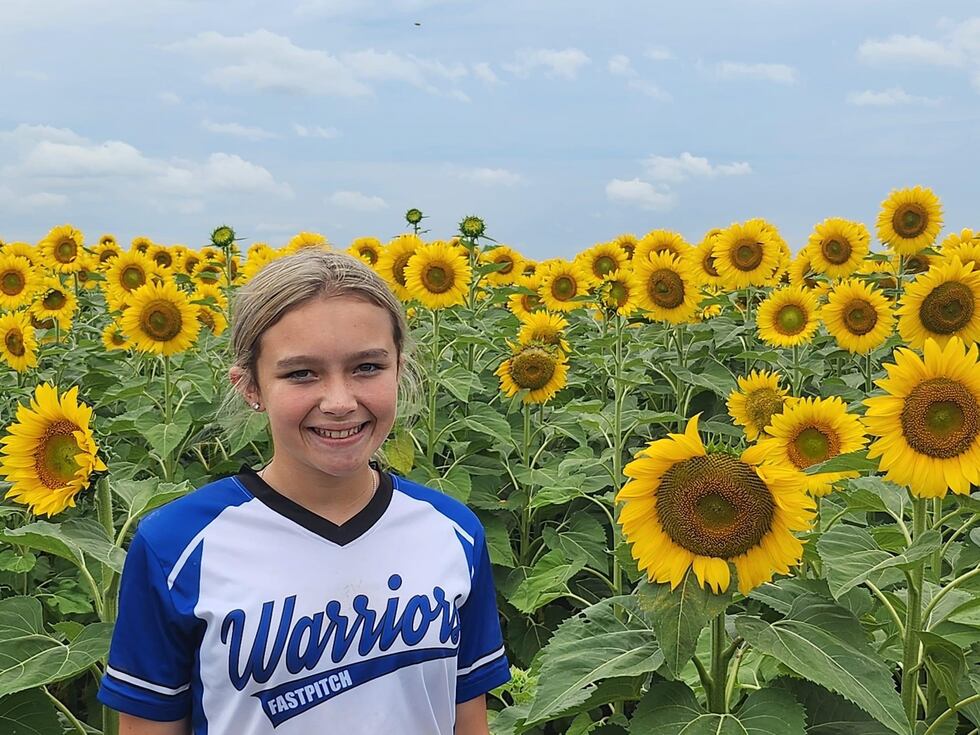 The sunflowers were much taller than her 4′11 daughter standing at around 7 feet tall.
"Before you would have to drive by Burleson to see sunflowers that big. Now we have them in our backyard," Crosby said. "How could a beautiful sunflower not light up anyone's day."
Stephanie's extended family also brought along the family's beloved pet, Shelia, to smile for the cameras.
Westerfeld Farms said people are welcome to take a picture with their crop but please remember it is the family's livelihood. They ask that you don't take a load of flowers with you, like apparently some have already done and you please keep from stepping on the flowers.
The patches, which include around 500 acres total of sunflowers, are located off Highway 84 next to Harris Creek Baptist Church, on Spring Valley Road close to Chapel Road and going to Mother Neff Park toward McGregor.
They expect the yellow from the flowers to drop off in the next few weeks.
The farmers will harvest the seed through around August.
Copyright 2023 KWTX. All rights reserved.