Waco police release body camera footage of officer shooting, killing dog after being dispatched to wrong residence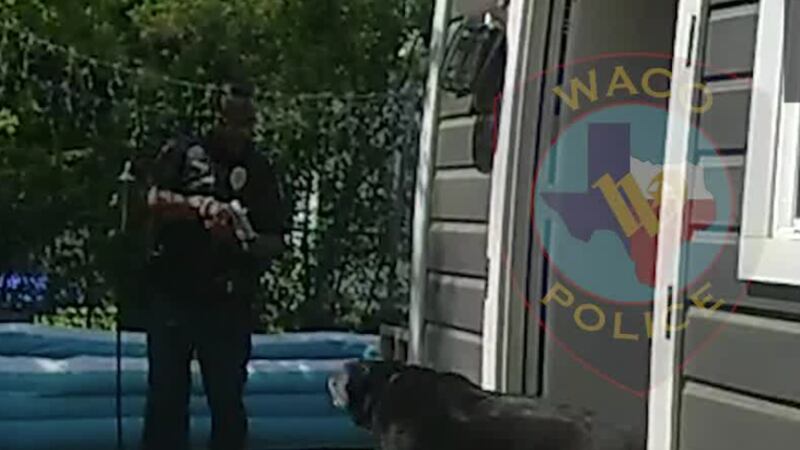 Published: Jun. 5, 2023 at 9:21 PM CDT
WACO, Texas (KWTX) - The Waco Police Department on Monday evening announced it is "saddened by the unfortunate shooting" of a dog name Finn after officers were dispatched to the wrong residence while investigating a reported robbery in progress.
TRIGGER WARNING: The footage below may be offensive to some viewers.
The shooting happened at about 3:17 p.m. on June 3 when a woman called 911 to report a man kicked in her door. The dispatcher reportedly heard a male in the background saying, "I'm not trying to hurt you," and the call was then disconnected, police said.
Waco Police Department Spokeswoman Cierra Shipley said that when dispatchers entered the address into their system, the address autocorrected from 3204 N. 20th A Street to 3204 N. 20th Street.
"Our officers acted in good faith to the dispatched address," Shipley wrote in a news release.
When the officers arrived at 3204 N. 20th, they noticed the backdoor ajar, and announced their presence. Shortly thereafter, the officers encountered multiple dogs and retreated.
"One dog who acted more aggressively, lunged at our officer, retreated, and then lunged at the officer again," Shipley said, "After the dog lunged a second time toward the officer, the officer made the decision to fire one round of his duty-issued weapon, striking the dog."
Cassie Page and her boyfriend Matt Vasquez own the black lab mix who is named Finn. Page told KWTX she was taking a nap inside her home when she heard her five dogs barking in the backyard and decided to check it out.
"As soon as I heard them barking I heard a taser, a gunshot," Page said.
Page took the dog to the emergency medical clinic. A Waco police commander met the family at the clinic, offered his sympathy, and provided information regarding services provided as a result of the incident. Page told KWTX her and her boyfriend made the tough decision to pull Finn off of his breathing tubes.
"We are regretful of the outcome regarding our response that resulted in the death of Finn. We will work diligently to confirm the address entered into our Computer Aided Dispatch (CAD) system is accurate and precise," Shipley said, "We are engaging the CAD system manufacturer to ensure that steps are taken to prevent any similar occurrence."
Finn's owners plan to hire an attorney to represent them in the case. A GoFundMe page has been set up to help the family cover the legal expenses.
"I want them to know how much they hurt our family and I would like an apology, a face to face apology," Page said. "I don't know that I could actually look at them because I'm so hurt right now."
Police said dispatchers will be directed to evaluate any address that occurs on any of the streets that have an adjacent "A" street.
As for the initial robbery in progress call, Shipley said that incident was "quickly addressed by officers after realizing they were dispatched to the wrong house."
"No injuries were reported, and no arrests were made from the original call," Shipley said.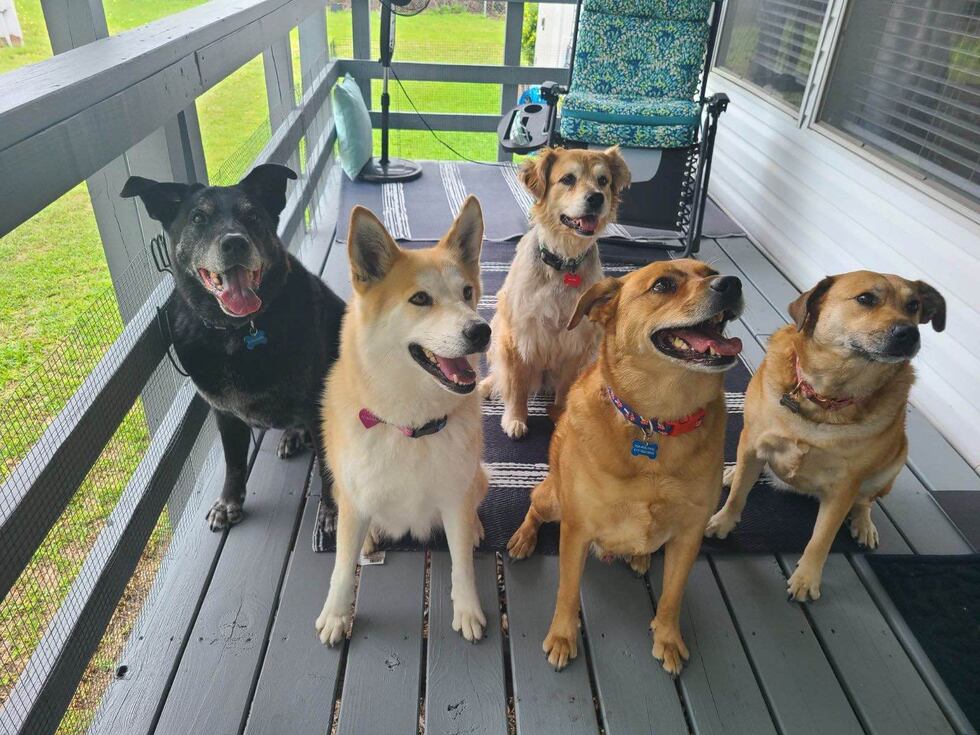 Police officers "never knocked on my front door," Paige said.
"They strictly just jumped the fence. They responded to the wrong address of a breaking and entering, and saw my back door open. I leave it cracked so my dogs can go in and out. We have 5 large dogs," Page said.
The dog owner further claims a police officer struck another one of her dogs, Hannah, with a taser. "She has superficial wounds. No damage done," she said.
Police said a taser was deployed in an attempt to startle the dogs, but "it's unclear if a dog was actually struck."
Finn's owners reportedly plan to hire an attorney to represent them in the case.
A GoFundMe page has been set up to help the family.
Copyright 2023 KWTX. All rights reserved.