Brookeland's Ebare finishes 3rd in New York fishing tournament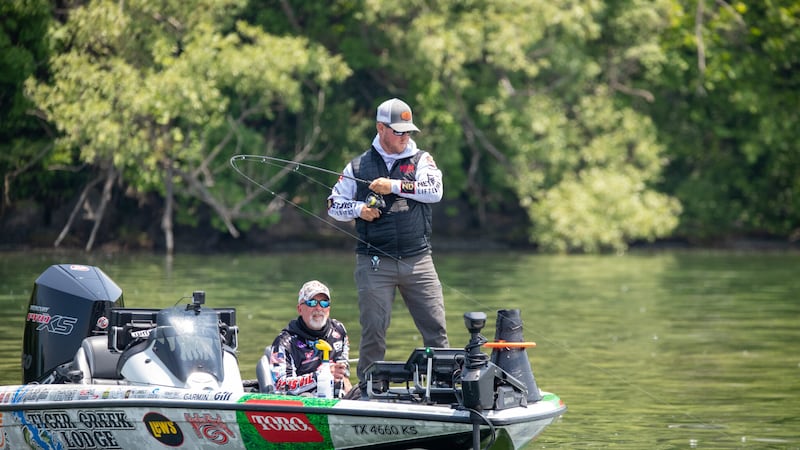 Published: Jun. 8, 2023 at 1:21 PM CDT
|
Updated: Jun. 11, 2023 at 8:44 PM CDT
UNION SPRINGS, N.Y. (KTRE) - A Brookeland man has finished in third place of a Major League Fishing tournament in New York.
Dakota Ebare netted 55 pounds, two ounces in Sunday's round. With the third-place finish, Ebare won $38,000.
The strong finished moved Ebare into second in the Angler of the Year race. He is 28 points behind first place with two more tournaments remaining this year.
Ebare finished fifth in the knockout round on Saturday. He netted 27 pounds, five ounces as his five biggest catches on Saturday. His biggest catch weighed in at 6 pounds, 8 ounces.
Ebare finished 11th for his group on Thursday to advance to the knockout round. He caught 43 pounds, two ounces of fish over two days. The top 20 from each of the two groups qualified for the knockout round on Saturday. The top 10 from that round advanced to the championship round on Sunday.
Ebare has been a part of Major League Fishing since 2020. He earned his first victory at Lake Sam Rayburn in 2023. He has a career winnings of over $1 million.
Copyright 2023 KTRE. All rights reserved.