Baylor Scott and White Medical Center in Waco awarded prestigious award for a second year in a row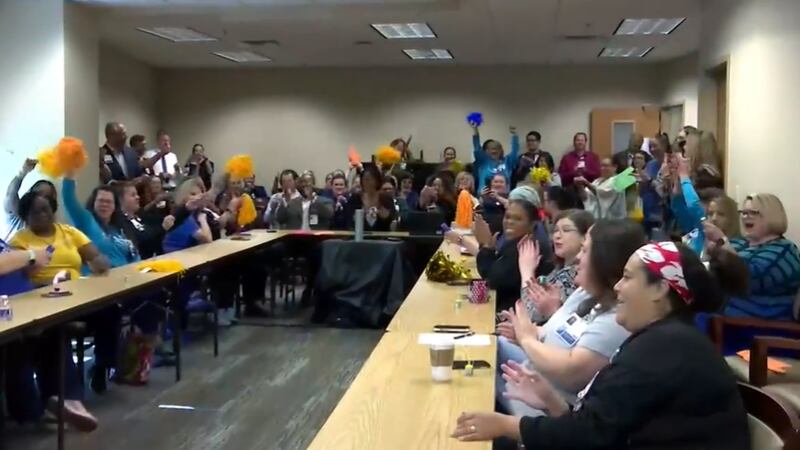 Published: Jun. 9, 2023 at 6:04 PM CDT
WACO, Texas (KWTX) - A local hospital has been given one of the nation's highest distinctions for nurses for the second year in a row.
Baylor Scott and White Medical Center in Waco was awarded Magnet Redesignation for Nursing Excellence given by the American Nurses Credentialing Center Magnet Recognition Program.
ANCC is the world's largest and most prominent nurse-credentialing organization.
LuJuana Jones is the Chief Nursing Officer at Baylor Scott & White and said achieving the distinction two years in a tow of the gold standard is tough to do.
"Each time that you achieve Magnet designation the bar raises," Jones said. "There are only 64 hospitals in Texas that are Magnet designated and less than 10 percent worldwide. So, we have proven for a second time in a row that we strive for nursing excellence."
The hospital was surprised with the news in the meeting while on a video conference.
Baylor Scott and White Hillcrest President Charles Williams said he's proud to see his staff's commitment to patient care be recognized at such a high level.
"Our staff has proven once again that they will never settle when it comes to serving our community," Williams said. "This recognition shows our patients that they can expect the highest quality care when they walk through our doors."
Research shows that Magnet organizations enjoy lower nurse dissatisfaction and nurse burnout, higher nurse job satisfaction and lower registered nurse turnover.
Baylor Scott and White Hillcrest is the only medical center in Waco with the unique distinction.
Copyright 2023 KWTX. All rights reserved.