WATCH: Father's Day recipes with Mama Steph, Anissa Centers, and Kristine Guevara
Published: Jun. 13, 2023 at 6:48 PM CDT
|
Updated: Jun. 16, 2023 at 10:04 PM CDT
TYLER, Texas (KLTV) - In honor of Father's Day, Mama Steph invited her friends and colleagues Anissa Centers and Kristine Guevara to share a favorite recipe or two that remind them of their own father or the father of their children, whichever the case may be. These are simple recipes that your favorite guy will enjoy on his special day... or any day.
Simple side dish: Pan-fried asparagus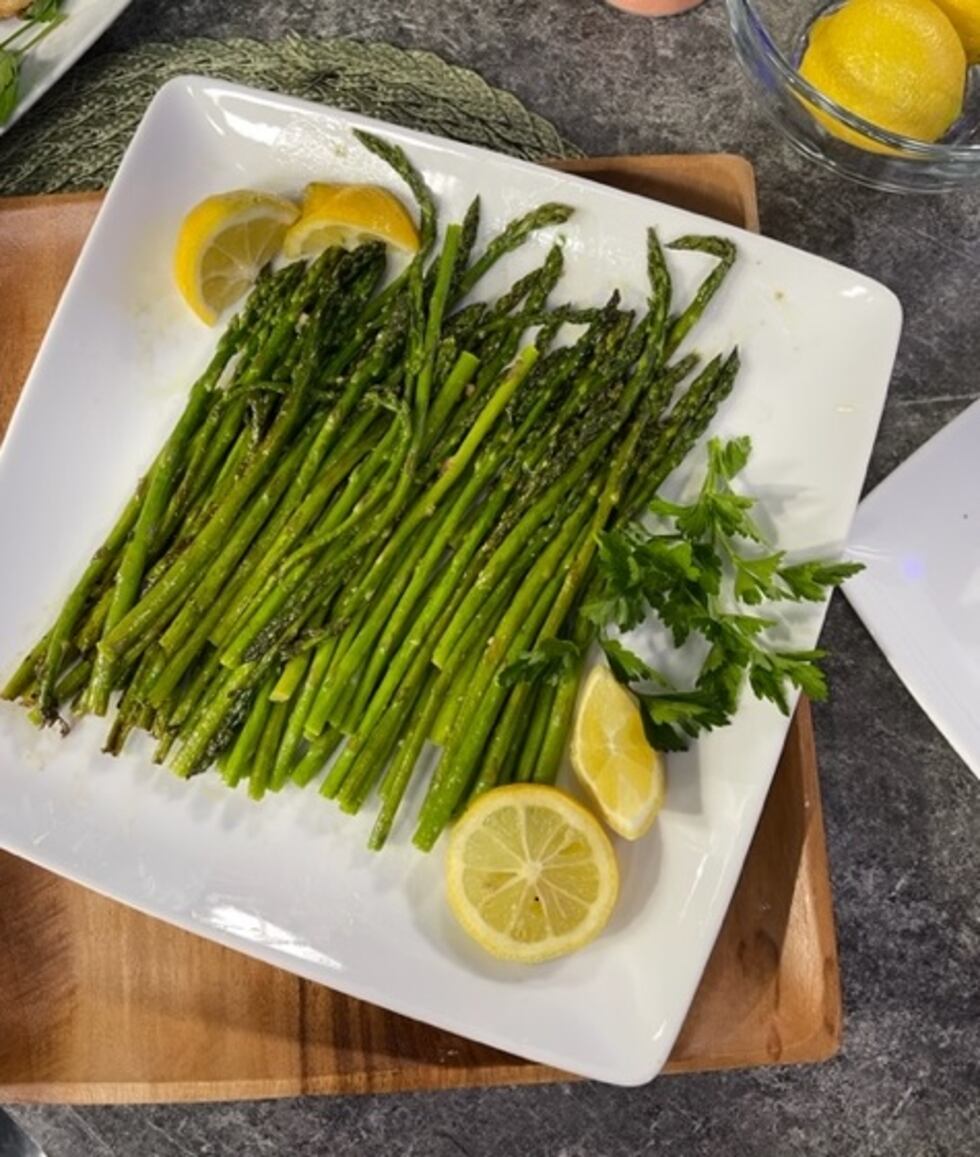 Anissa said one of her favorite things to have on the table for her husband Reggie and herself to eat alongside entrees is this simple pan-friend asparagus. She said it's delicious on the grill, too, and we believe her completely.
Pan-fried asparagus
Ingredients:
¼ cup butter

2 tablespoons olive oil

1 teaspoon coarse salt

¼ teaspoon ground black pepper

3 cloves garlic, minced

1 pound fresh asparagus spears, trimmed
Method:
Melt the butter in a skillet over medium-high heat. Add olive oil, salt, pepper and garlic. Stir until the garlic is fragrant, which should take about 30 seconds.
Add the trimmed asparagus and cook until fork tender. Turn the asparagus frequently as it cooks, for about 10 minutes.
Coastal-inspired entree: Fish Meunière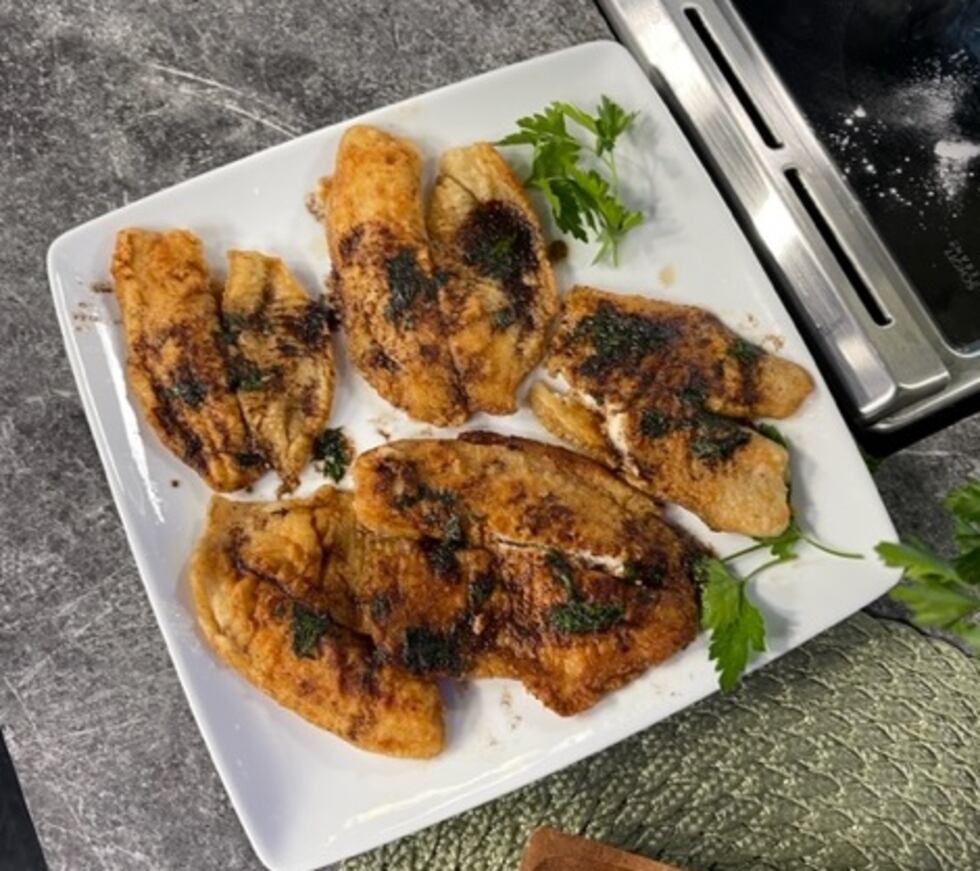 Next, Anissa said that this fish preparation is perfect for Reggie and their family to enjoy, as they spent some time living on the Gulf Coast and truly enjoyed the simple flavors of the buttery, tender fish.
Sole meunière was also one of Julia Child's favorite dishes to eat; it's simple and very flavorful. Unfortunately, sole isn't commonly found at stores in our area, so choose your favorite white fish like halibut or tilapia, and cook it up. (Anissa and I both prefer to use grouper in this recipe, but that also is not easily found in East Texas.)
Fish Meunière
4 white fish fillets (sole, cod, pollock, or tilapia)

salt and black pepper to taste

4 tablespoons all-purpose flour

4 tablespoons butter

juice of 1 lemon

2 tablespoons chopped fresh parsley
Method:
1. Place flour in a bowl large enough for fish to fit into.
2. Season each side of the fish filets with salt and pepper, then press into the flour to coat. Shake off excess flour.
3. Melt the butter in a large nonstick pan or cast iron skillet. When the butter begins to foam, add the fish, then reduce heat to medium.
4. Cook the fish three or four minutes on each side. (Three for thinner filets, four for thicker ones.)
5 Transfer the fish to a plate and keep warm.
6. Next, remove the skillet from the direct heat. Add lemon juice and chipped parsley, stirring in until well combined. Then, spoon this delicious sauce over the fish, and serve.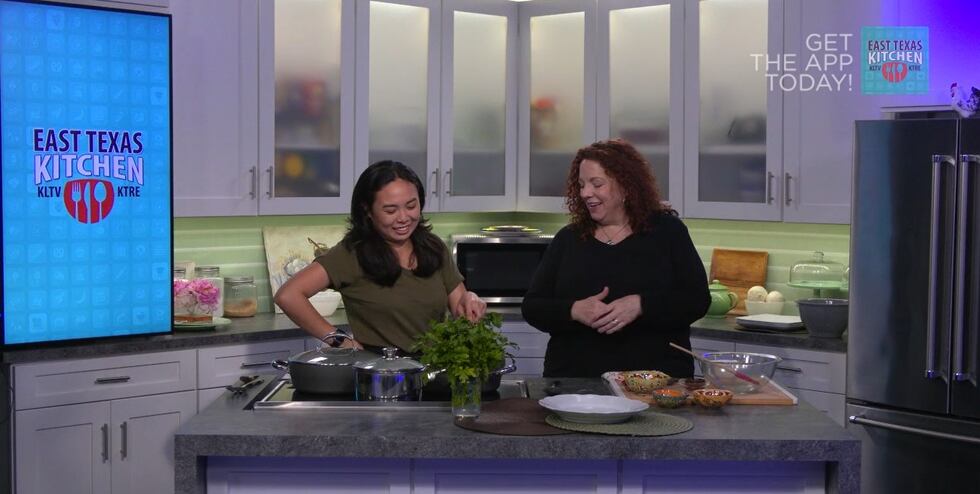 Flavor of the Philippines: Pork adobo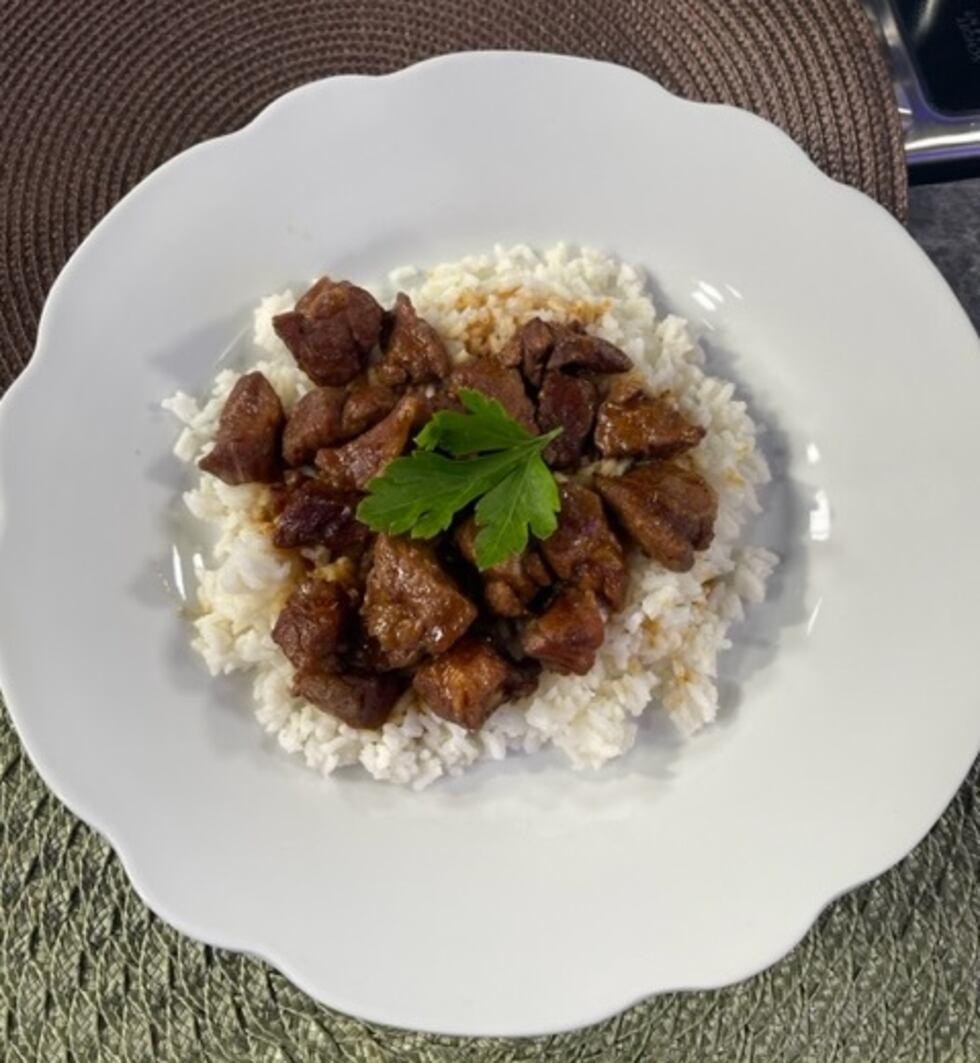 Next, we have a simply delicious, savory meat dish from reporter Kristine Guevara's dad, Leonard. Philippine adobo is quite different from Mexican adobo. Mexican adobo is made with dried chiles and spices, while the Filipino variation includes soy sauce and vinegar, and is just a touch sweeter. You can easily make this dish and serve it over rice alongside your favorite vegetables.
Pork adobo:
• 1.5-2 pounds Pork shoulder or pork butt
• 2 tablespoons vegetable oil
• 3 cloves garlic minced
• 1/3 cup soy sauce
• 1/3 cup white vinegar
• 1/2 tsp pepper
• 1 cup water
• 1 tablespoon sugar
1. Chop the meat into cubes about 1-inch in size.
2. Place Dutch oven over medium-high heat, add the oil, and then sear the cubes of pork until brown on all sides.
3. Add the vinegar, soy sauce, garlic, pepper, water and sugar, and bring to a boil.
4. Reduce heat to medium-low; cover and simmer for about an hour. Remove the cover about 45 minutes into cooking to allow the sauce to thicken a bit.
Serve the adobo over rice and enjoy!
Copyright 2023 KLTV. All rights reserved.