Heart attack survivor was looking for heart necklace to celebrate journey; Kendra Scott employees gift it to her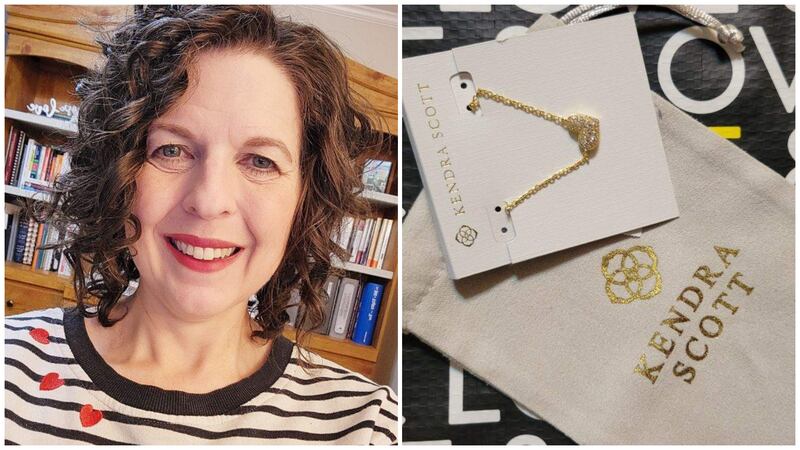 Published: Jun. 20, 2023 at 5:50 PM CDT
WACO, Texas (KWTX) - A woman who survived a heart attack earlier this year wanted to celebrate her journey by purchasing a heart necklace at a Kendra Scott store for her 46th birthday, but after employees heard her story, they gifted it to her for free.
Tami Nutt visited the Kendra Scott store in the Central Texas Marketplace in Waco to search for the perfect heart necklace to commemorate her survival after having a heart attack in January.
"As we were chatting, they asked why I was looking for a heart necklace, if there was something special and I shared my story," Tami said. "When I took out my card to pay, they told me they also wanted to celebrate me being here and that it was their gift from them to me."
Tami wanted the heart as a reminder of her journey the last few months.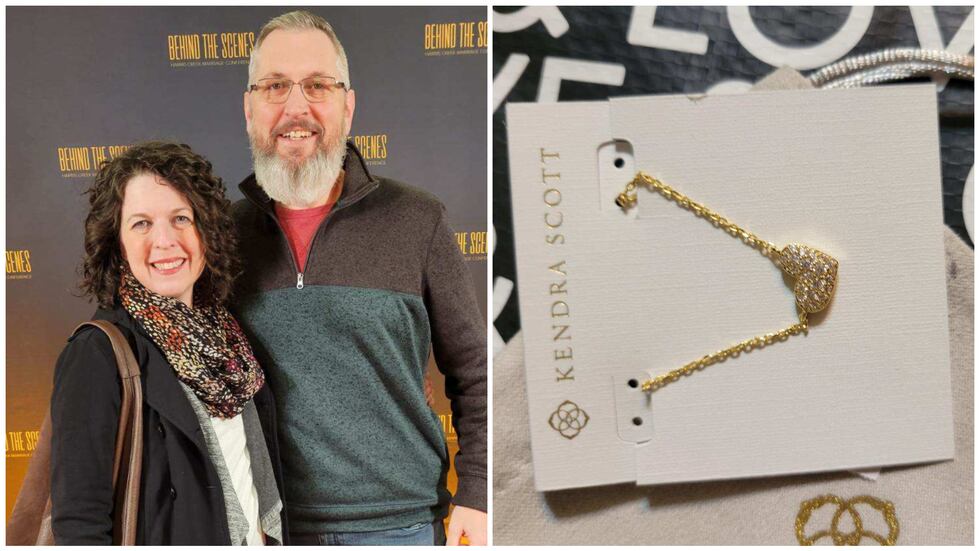 In January, Tami had attended a Friday night event at church with her husband when she began to feel sick.
"All of a sudden I got super nauseous, hot clammy and lightheaded," Tami Said. "My initial thought was I was really out of shape and should not have eaten the M&M 's I had earlier."
Tami's symptoms quickly became worse with pains and high blood pressure.
She went to the hospital where doctors discovered she had experienced a heart attack.
Tami was diagnosed with broken-heart syndrome, though she was in a low percentage of people who have no known triggers.
Tami said getting to the hospital early saved her life. She did not require surgery or stents.
Tami attributes knowing what to do by learning from the American Heart Association's annual Go Red For Women campaign.
"When someone is having a heart attack in movies it's usually very dramatic. They have this huge pain in their arm, and they fall over unconscious," Tami said. "It's also how it typical affects men. It looks differently for women."
The 46-year-old heart attack survivor said her birthday gift will forever remind her not only to appreciate every day given but of the kindness of strangers.
"It just meant so much that others were grateful and were celebrating just the joy of living and that they cared enough to do something special like that," Tami said. "And sometimes really just those simple blessings are the most meaningful."
Copyright 2023 KWTX. All rights reserved.