Freestone County commissioners demand state abandon its plan to use eminent domain to seize Fairfield Lake State Park land
Published: Jun. 21, 2023 at 5:29 PM CDT
FAIRFIELD, Texas (KWTX) - Freestone County Commissioners sent a letter to the state of Texas demanding it immediately stop the use of eminent domain to seize the land in and around Fairfield Lake State Park.
Despite the state beginning the eminent domain process, construction is well underway at the site of the former state park. Signs of Todd Interests' development called Freestone Lake Golf are now on display at the front gate.
At a meeting on Wednesday, the commissioners voted unanimously to send the letter to Gov. Abbott and the Parks and Wildlife Department to stop the eminent domain process.
WEB XTRA: Video playlist with KWTX's complete coverage of the closure of Fairfield Lake State Park
"I believe that our park is a true asset and I wish that we could save the park," county judge Linda Grant said.
Grant and the rest of the commissioners believe that the state shouldn't act against the buyer, Todd Interests.
"I've never been in favor of eminent domain because it's used more often than we realize," she said.
The letter states that "Freestone County and Fairfield ISD stand to gain approximately 20 million dollars in tax revenue annually from this development. One third of this amount is more than half of the total tax dollars Freestone County receives now from current property owners."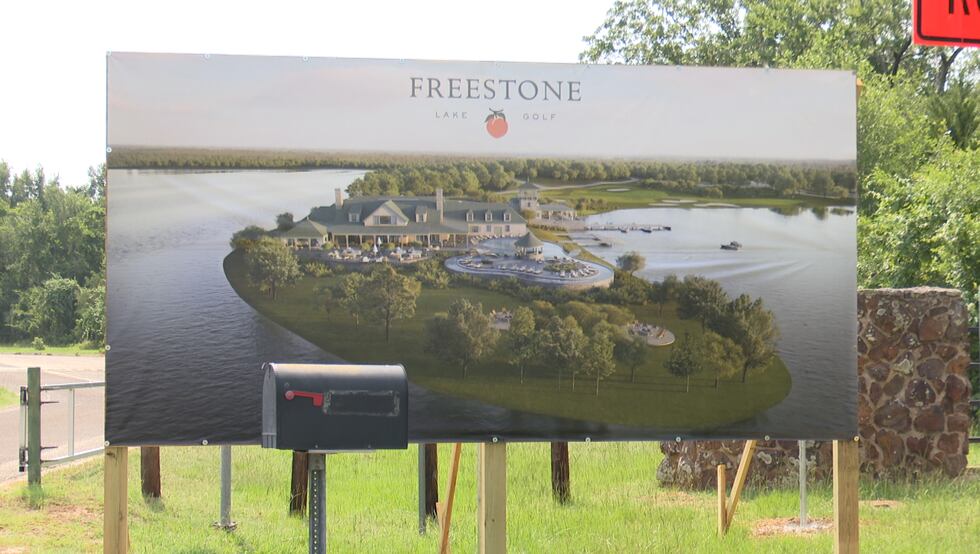 County commissioners like Lloyd Lane are excited at the prospect of the tax revenue the Freestone Lake Golf development will bring to the area.
"It's a chance to lower the tax rate and still offer more and better services to the taxpayers of Freestone County," commissioner Lane said.
In their letter, commissioners also expressed disappointment about the state infringing on private property rights. Freestone county landowners who attended the meeting echo that sentiment.
"If they can fight him with all the resources Todd Interests has then it'll be that much easier to take it from the common person," Freestone County landowner Michelle Welch said.
Letter sent by County of Freestone to The Texas Parks and Wildlife Department
Copyright 2023 KWTX. All rights reserved.