Tostitos dip recalled due to undeclared milk ingredient that could cause allergic reaction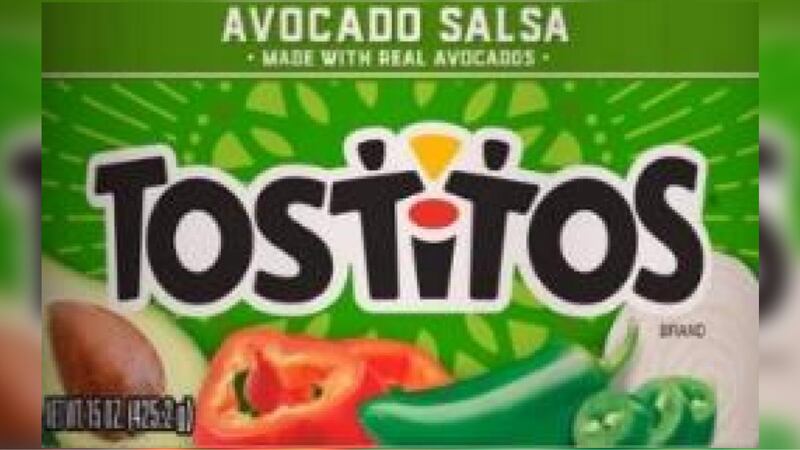 Published: Jun. 21, 2023 at 4:38 PM CDT
(Gray News) – A voluntary recall was issued by Frito-Lay for a type of Tostitos dip that might contain an undeclared milk allergen.
The food company said the front of the 15 oz. jars containing Tostitos Avocado Salsa Jar Dips are correctly labeled as "Tostitos Avocado Salsa," but the back of the jar is mislabeled with the nutritional information of another product and the allergen milk is not declared on that label.
The recalled dip has a barcode ending in 05597 and an expiration date of Nov. 2 or Nov. 3, 2023 on the jar's upper rim.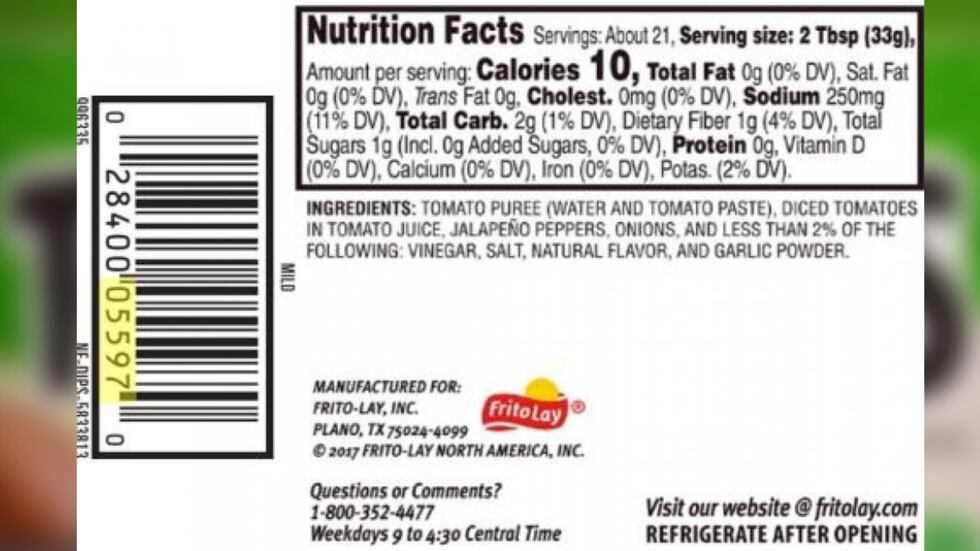 Anyone with an allergy or sensitivity to milk could run the risk of a serious allergic reaction if they eat the dip, the company said.
The recalled Tostitos dip was distributed nationwide at retail stores and online. Customers would have been able to buy these Tostito dips as early as April 5 of this year.
No allergic reactions to the product have yet been reported, but anyone who may be allergic should not consume the dip and get rid of it immediately.
Frito-Lay said none of its other products have been recalled.
Anyone who may have bought the recalled Tostitos dip is asked to call Frito-Lay Consumer Relations at 1-800-352-4477 between the hours of 9 a.m. and 4:30 p.m. CST Monday through Friday.
More information can be found at the U.S. Food & Drug Administration website.
Copyright 2023 Gray Media Group, Inc. All rights reserved.