East Texas Food Bank builds tank of canned goods to raise awareness for veteran food insecurity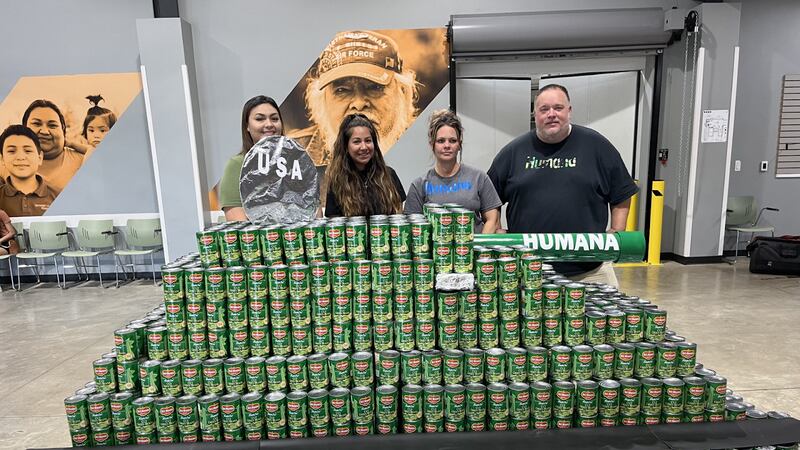 Published: Jun. 29, 2023 at 5:35 PM CDT
|
Updated: Jun. 29, 2023 at 5:36 PM CDT
TYLER, Texas (KLTV) - Volunteers at East Texas Food Bank constructed a tank made of green bean cans on Thursday morning, to raise awareness for veteran food insecurity.
The "canstruction" was made possible by donations from Humana as part of a food drive sponsored by the company. Over 1600 cans were used to complete the model, and it was created to promote awareness of veteran food insecurity. The tank is part of a nationwide partnership between Feeding America and Humana.
Last year's structure was a military-style boot.
"It really is about raising awareness for hunger, and specifically for veterans. One in seven East Texans are at risk for food insecurity," said Micheal Hetrick, Communications Manager for East Texas Food Bank. "That's really a higher risk for our seniors and veterans because either they have small amounts of benefits or because of something that they are not able to go out and get that food."
East Texas Food Bank is looking for donations and volunteers as the summer season continues. To check out the tank and learn how you can help, visit their website.
Copyright 2023 KLTV. All rights reserved.