Family holds balloon release to honor man killed in road rage incident near Mexia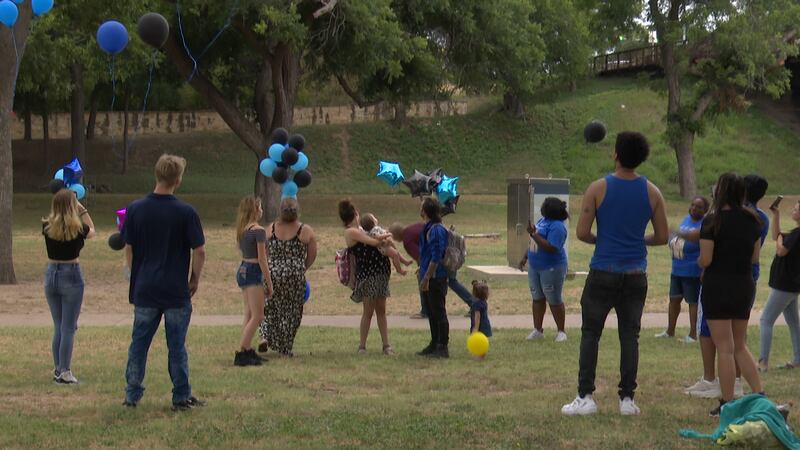 Published: Jul. 1, 2023 at 10:00 PM CDT
WACO, Texas (KWTX) - A Waco family is in mourning after Chase Costello, 22, was killed in a violent road rage incident.
According to the Limestone County Sheriff's Office, two drivers were chasing and shooting at each other on June 23 on Highway 84 near Mexia. Chase and his friend Joseph Smith were in one of the cars and ran off the roadway and crashed into a pasture, killing Chase and injuring his friend.
Officials still haven't released the name of the second driver, but according to the police report, they drove off after the crash.
On Saturday family and friends came together for a balloon release at Cameron Park to reflect on how far Chase soared.
"He played football for Groesbeck ISD, he ran track and played a little basketball," his mother, Amanda McNew, said.
His family said at first they didn't believe the news about Chase's death.
"I broke and I kept telling myself that it wasn't real," his sister, Areanna Costello, said. "It didn't feel real, I was like there's no way my brother's going to leave my brother and my mama."
Areanna and McNew helped put together a release of blue and black balloons, Chase's favorite colors. His mother selected Cameron Park for the tribute because it was one of his favorite spots.
"This was like our peace of mind," McNew said. "It was the closest thing to the ocean and this is where he was happy too."
Chase leaves behind a soon-to-be 1-year-old with another child on the way next month.
"His baby girl meant the world to him," McNew said. "I've never seen my son smile as much as he did the day he held her for the first time."
The funeral date has not yet been set, but McNew and her family are collecting donations via GoFundMe to help cover funeral costs.
Copyright 2023 KWTX. All rights reserved.