Dog tags of a World War II nurse mistakenly sold 14 years ago returned to the family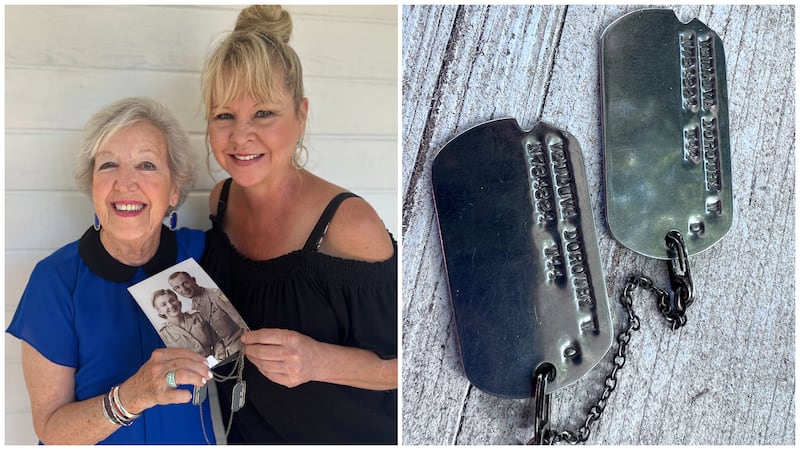 Published: Jul. 14, 2023 at 5:36 PM CDT
WACO, Texas (KWTX) - The dog tags of a late army nurse from World War II which were accidentally sold in an estate sale 14 years ago were returned to the nurse's daughter this week after a woman bought them at an antique store and set out to find the family.
Suzanne Kelly, the daughter of army nurse Dorothy Veiluva who passed away in 2014 in Waco, said when she got word the tags were not only found but were being returned, she couldn't believe it.
"Miracle. Just an absolute miracle," Suzanne said.
It was a chance find by Shannon Gamble, a self-proclaimed history lover, as she was browsing one of her favorite stores, Laverty's Antiques and Furnishings in Waco, and came across the tags.
"These are not just objects in a store or in a box, but they're a story in history to people," Shannon said.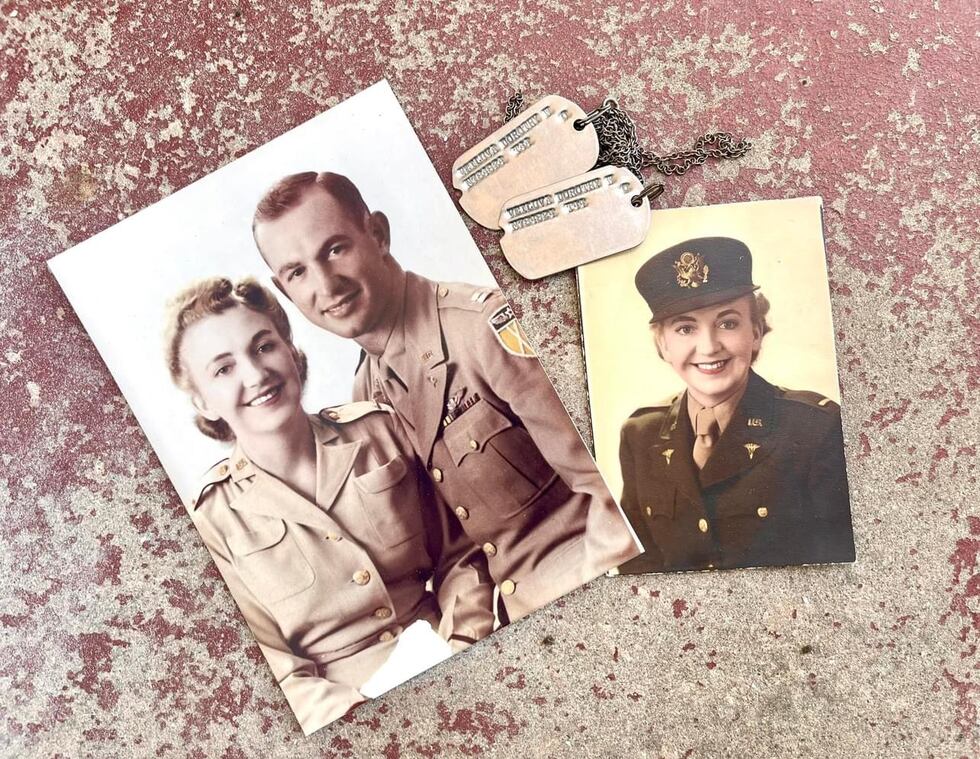 A part of history which had been lost for Suzanne's family since Dorothy had an estate sale in 2009 as she prepared to move in a local retirement home.
The dog tags were sold by mistake.
"At the last minute a closet was uncovered and apparently they sold some stuff out of the closet my mom hadn't looked in," Suzanne said. "We have her uniform, but her hat is gone and some jewelry and the dog tags."
Shannon brought the tags home and immediately began her quest to locate the family. She found Dorothy's obituary online and noticed she had a daughter, Suzanne Kelly, in Waco.
Shannon took to Facebook and asked if anyone knew a Suzanne Kelly in the area. Friend Melissa Wray immediately responded she knew Suzanne and connected the pair.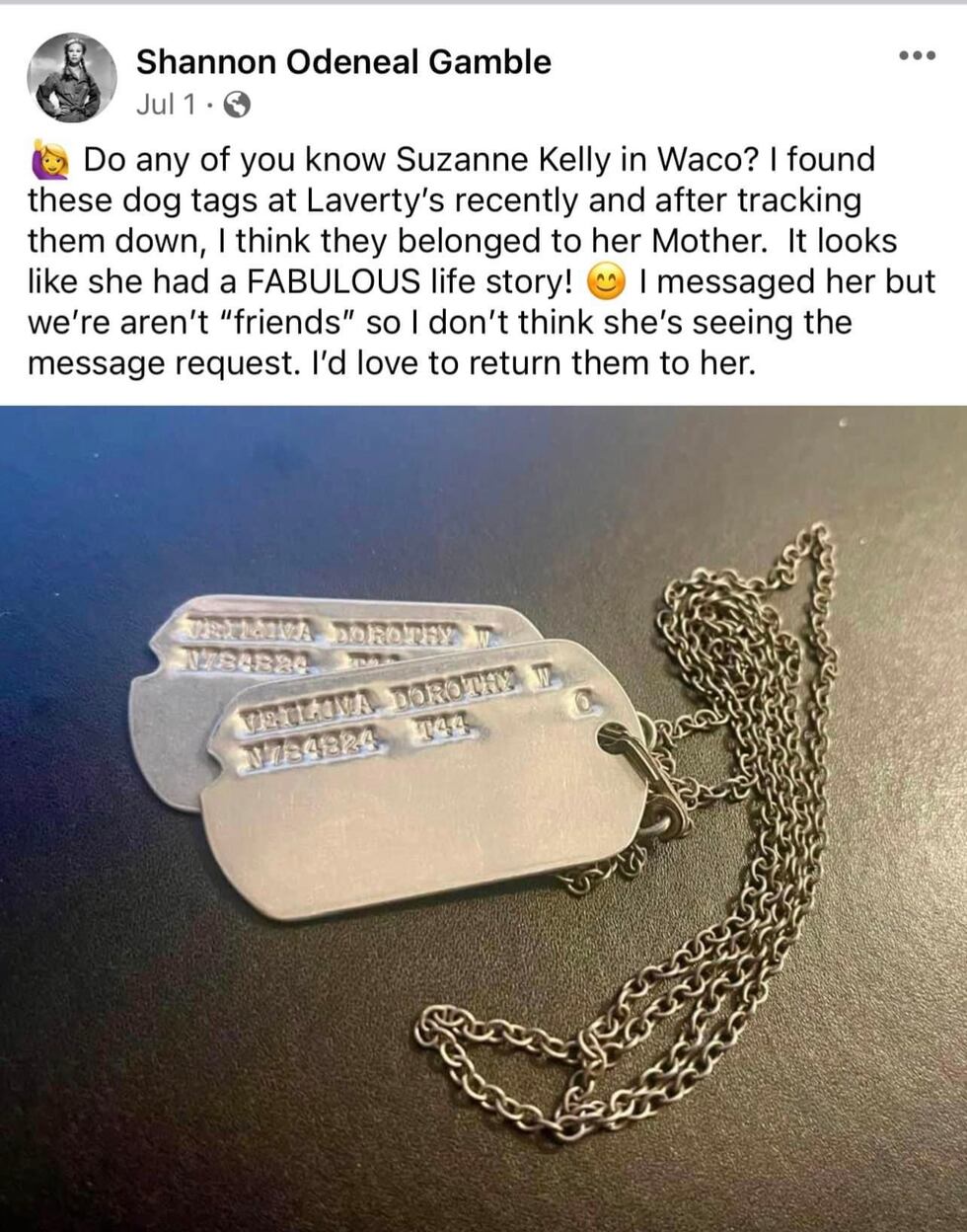 "Within a couple of hours, we were on the phone just yacking it up talking about her mom and her dad and their service and her coming to Waco and her tags are where they should be," Shannon said.
Suzanne picked up the tags at Shannon's home on Colcord.
She said holding them in her hand was emotional.
"Amazing," Suzanne said. "It's sort of like a chilling thing to hold a piece of history that's so old."
Suzanne is also a history lover. She taught at St Paul's for 30 years and Vanguard College Preparatory School for ten and says history was always her favorite. Suzanne still substitutes, many times teaching history and particularly the role of army nurses in World War II.
She dresses in her mom's nurse uniform for the lesson and says she now plans to add the dog tags to her attire.
"For our family we keep the heirlooms of our parents because we're a miliary family. We're Airforce. Mom was an army nurse, and my dad was Army Air Corps and then later Airforce," Suzanne said. "You know dog tags are important in our family."
Suzanne said she's indebted to Shannon for taking an interest in returning something that is truly irreplaceable to her family.
"Oh, my heavens, Shannon is a true hero in our family," she said.
Copyright 2023 KWTX. All rights reserved.