Pickle-flavored sparkling wine cocktail coming soon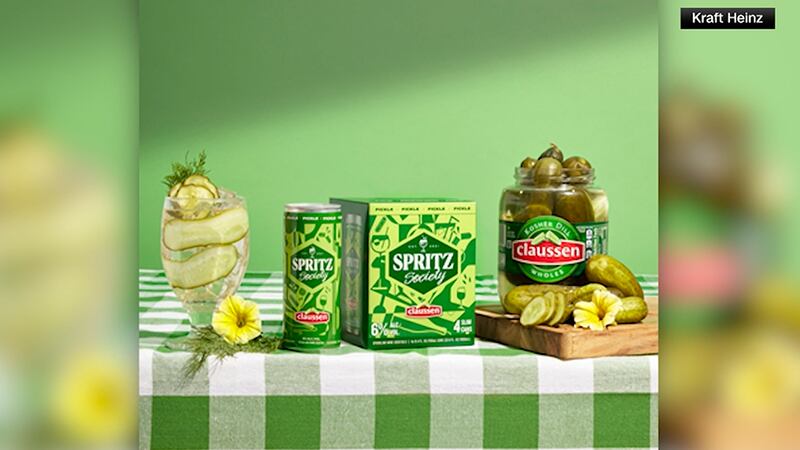 Published: Jul. 20, 2023 at 1:34 PM CDT
(CNN) - Wine lovers and pickle lovers, get ready for the first-ever pickle-flavored sparkling wine cocktail.
Claussen Pickles has teamed up with Spritz Society to create a white wine cocktail with the company's signature pickle flavor.
This is the first time that Claussen has entered the beverage market in its 150-year history.
What started off as an April Fool's prank in 2022 turned into reality.
Spritz Society was surprised by the positive reaction and demand from fans after its prank about a pickle-flavored wine.
The cocktail, officially named Spritz Society Pickle by Claussen, is available for sale exclusively online at spritzsociety.com.
Copyright 2023 CNN Newsource. All rights reserved.