Kitchen Pickin': So jelly
Published: Jul. 24, 2023 at 5:07 PM CDT
|
Updated: Jul. 25, 2023 at 3:37 PM CDT
EAST TEXAS (KLTV/KTRE) - This week, Jeff and Mrs. Picker decided to take a little tour of East Texas, rather than stay close to home. There were several estate sales around the region so we think we made the right choice as there were many treasures on the cheap!
Jalapeno jelly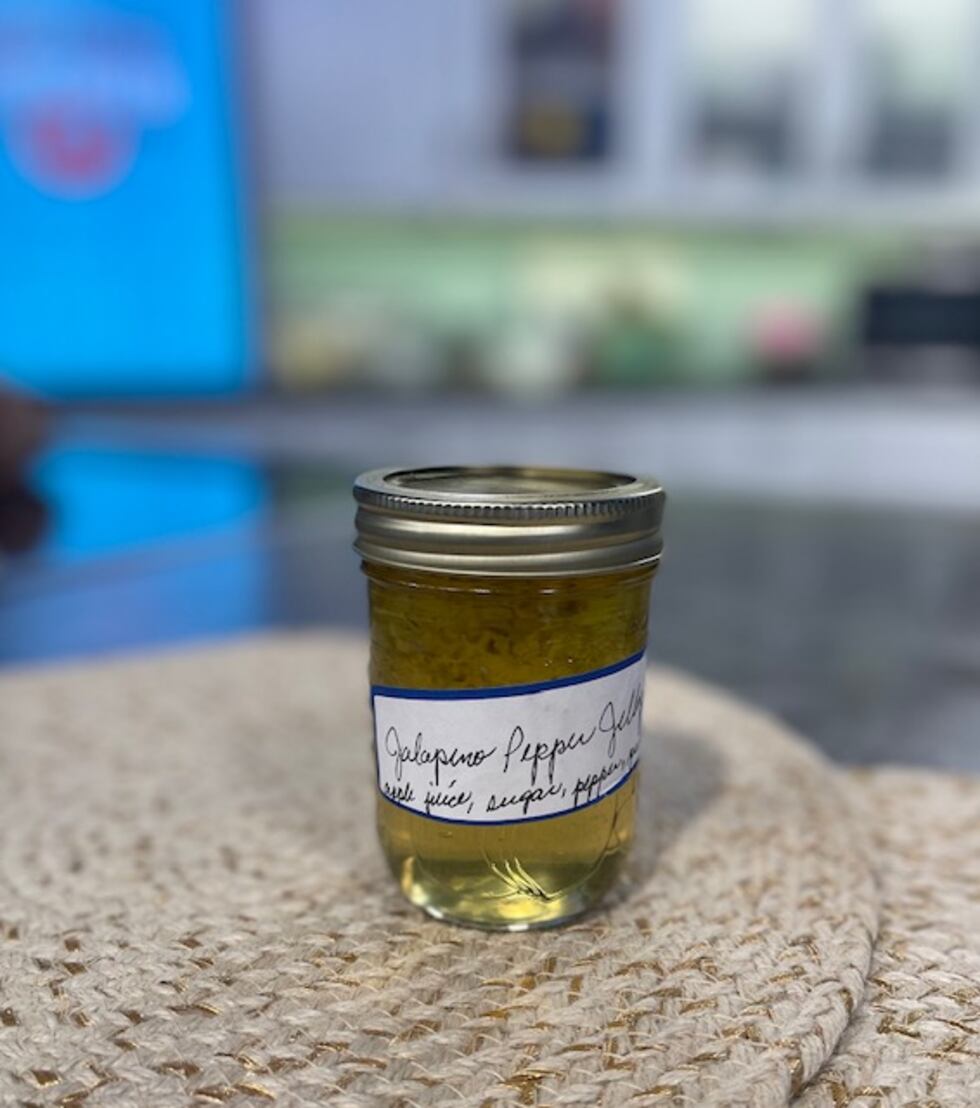 Jeff: We went about five miles down a country road for this one and I knew it'd be a great one. Amongst all the tremendous deals was box full of homemade jellies. Since they had such good deals, I decided to pay up a little for this jar. I love putting spicy jelly on my pork loin.
Steph: I love pepper jelly, too! I enjoy canning it, and eating it, too. Glad you supported this lady in her efforts.
Homemade hot pads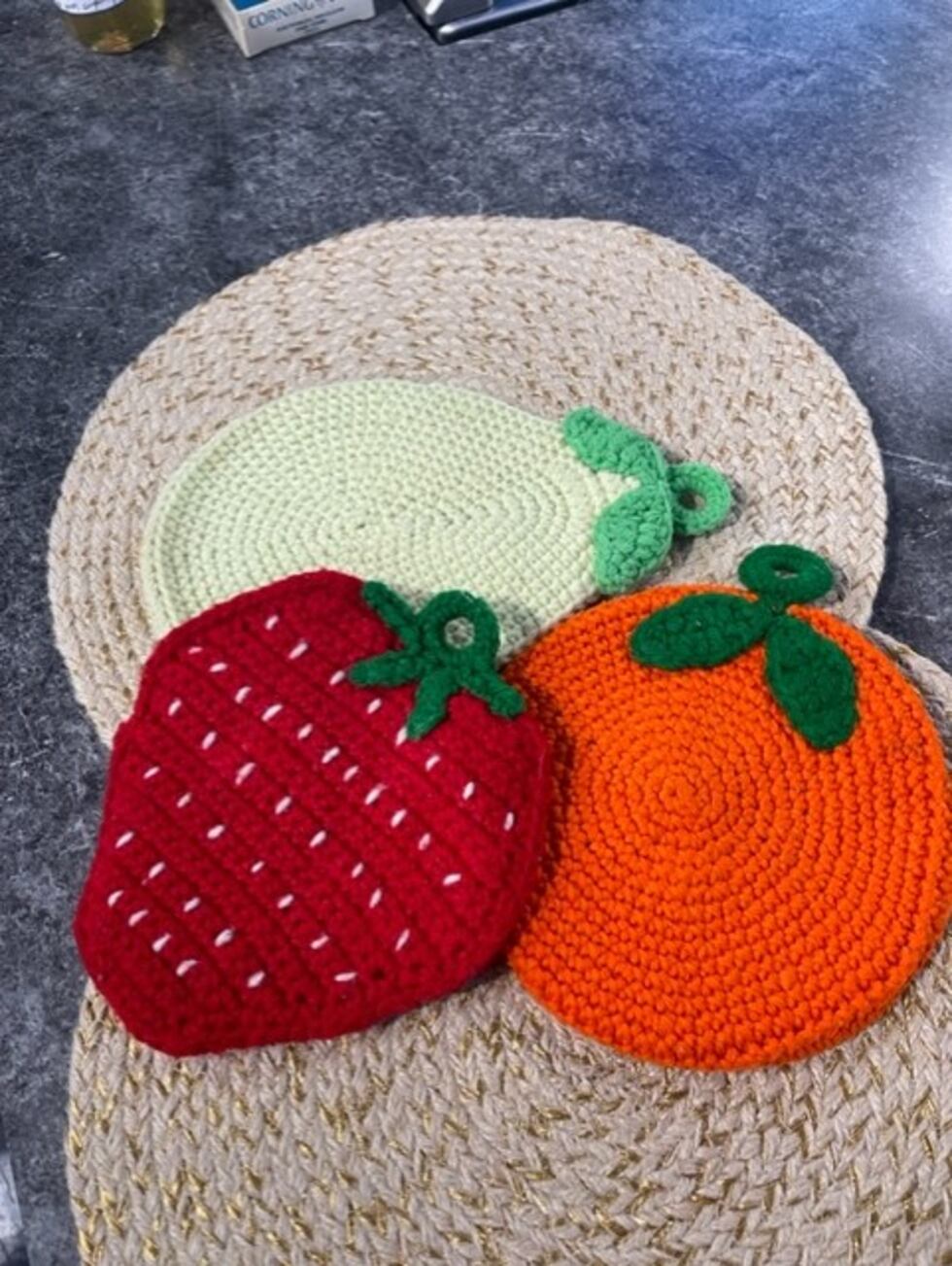 Jeff: This was from one of about five estate sales that had some cool vintage stuff! I always get the homemade stuff. These hot pads were just a few of about 15 we found between the houses. I decided to bring these because of the bright fruit colors. I'll sell these in a lot.
Steph: I love these. They're well made, and just adorable. Perfect for a summer kitchen!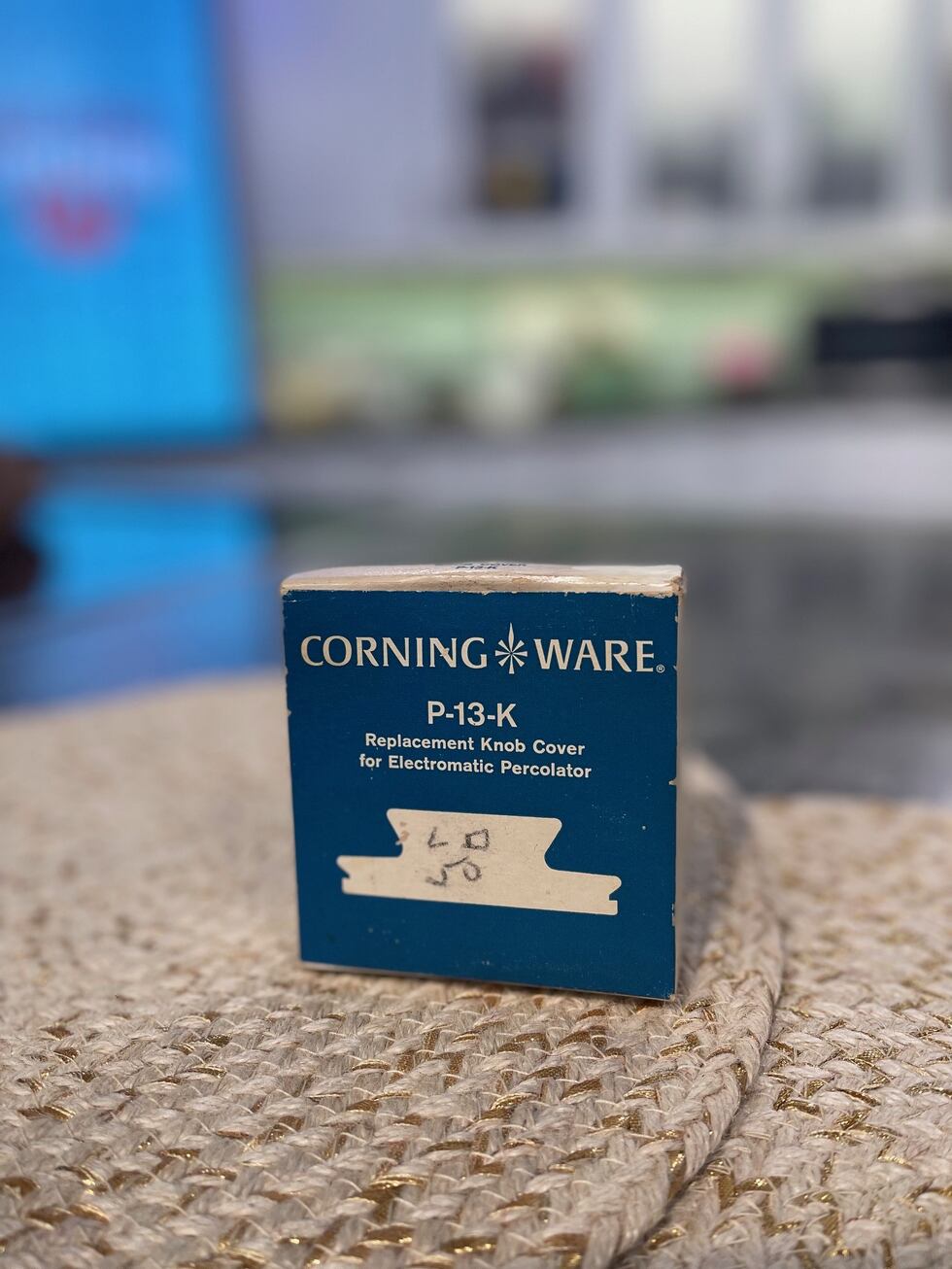 Jeff: This was one of the easiest pickups of the week. This was marked at 25 cents, but we got it on half-price day. Any kind of replacement parts for those vintage names are great pickups. We actually turned down the actual percolators and got this piece instead.
Steph: These are handy as can be for people who have a percolator and need the replacement part to keep it going. Good find! Someone out there needs this.
Casey Pottery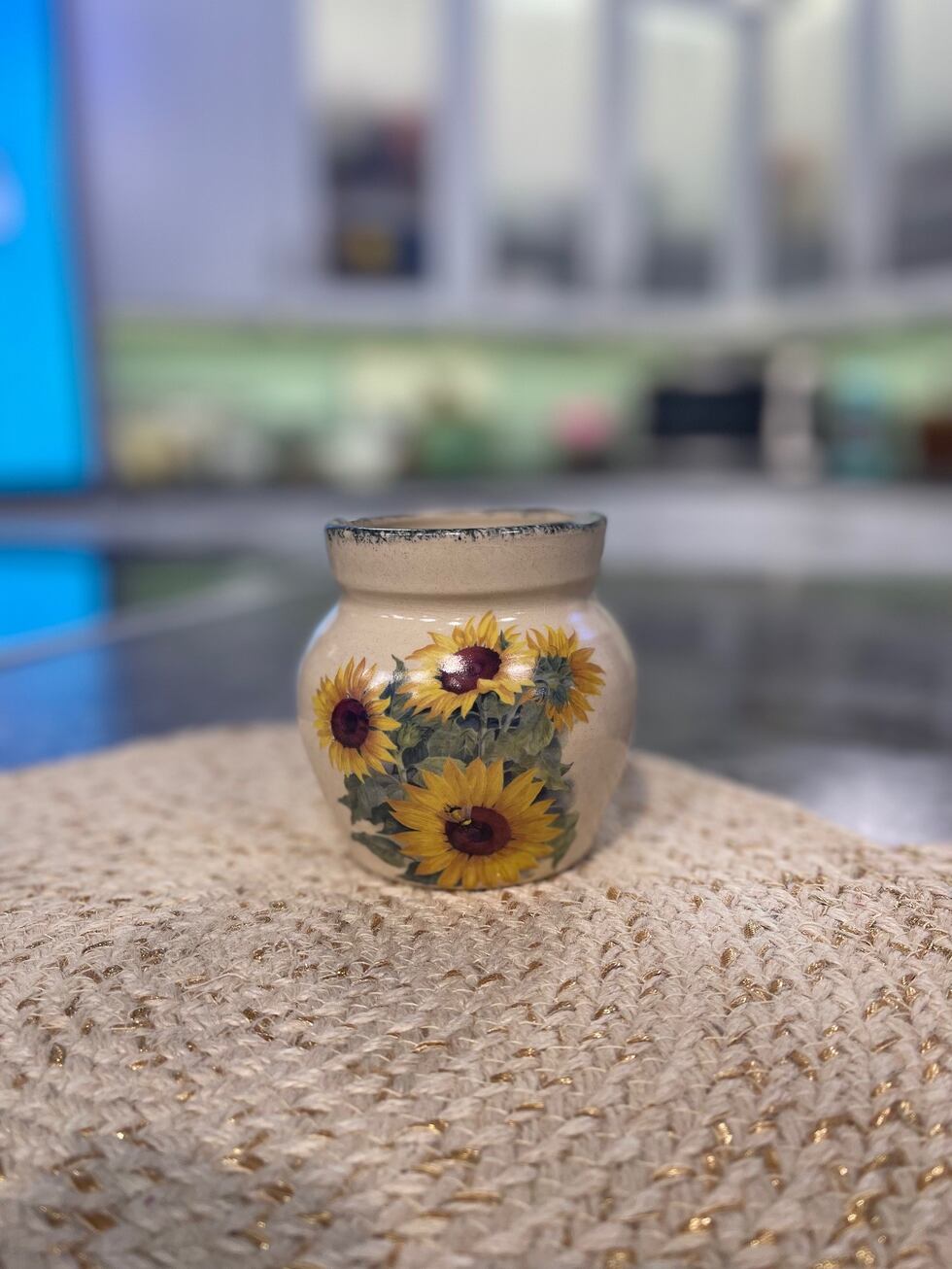 Jeff: I like finding these just because of the local tie. Casey Pottery is one of many names the pottery company in Marshall has had. This style is one that's hard to explain but they're pretty easy to spot. I thought this was some kind of flower pot but Steph says it was likely a jar that used to have a lid.
Steph: I love that it's local, that it's adorned with pretty sunflowers, and that it was so inexpensive.
Strawberry Shortcake jar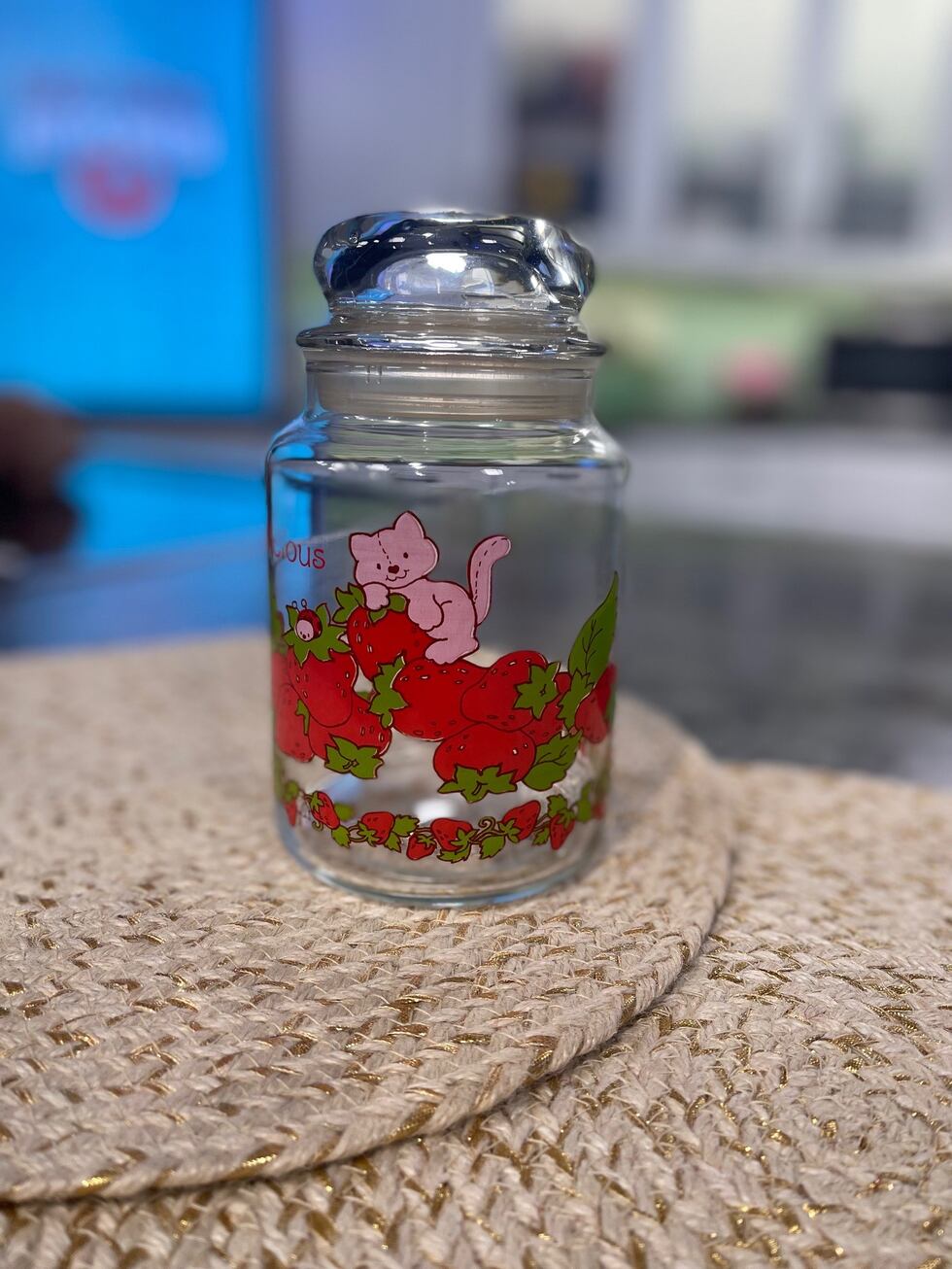 Jeff: Mrs. Picker chose this and told me it's a Strawberry Shortcake theme. I didn't know how she knew that as Strawberry Shortcake wasn't on the jar. But apparently this is her cat. Research shows this is from 1980. I think the only thing worthy of going in this jar is strawberry candy.
Steph: I can just picture grandma's favorite strawberry hard candy going into this jar, too. My Grammy always had that stuff around!
Melamine bowl by Texas Ware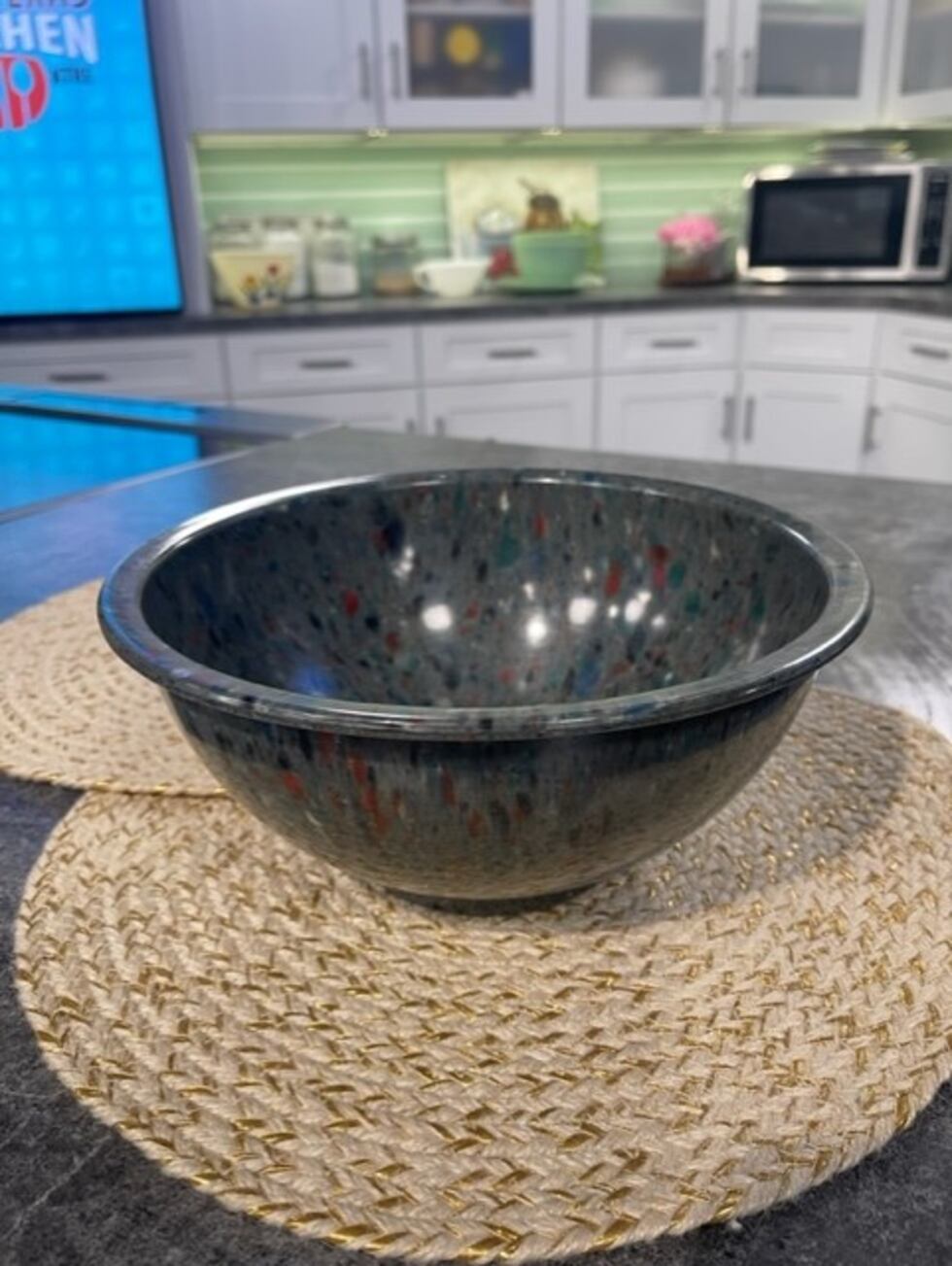 Steph: Texas ware was made in Dallas, which is a fun tie-in for Texas collectors. The speckled appearance of this spatter-ware bowl is a fun way to add a spark of color and creativity to your kitchen. You can learn more about the history of Texas Ware here. This story about the kitchenware is told from the perspective of a former employee; it's interesting to learn how it was made.
Jeff: This bowl has a cool sleek look! I'll have to be watching out for them.
If you'd like to watch more episodes of East Texas Kitchen Pickin', click here.
Copyright 2023 KLTV. All rights reserved.