'My reaction was instantaneous': Central Texas veteran, former police officer uses expertise to save her family in house fire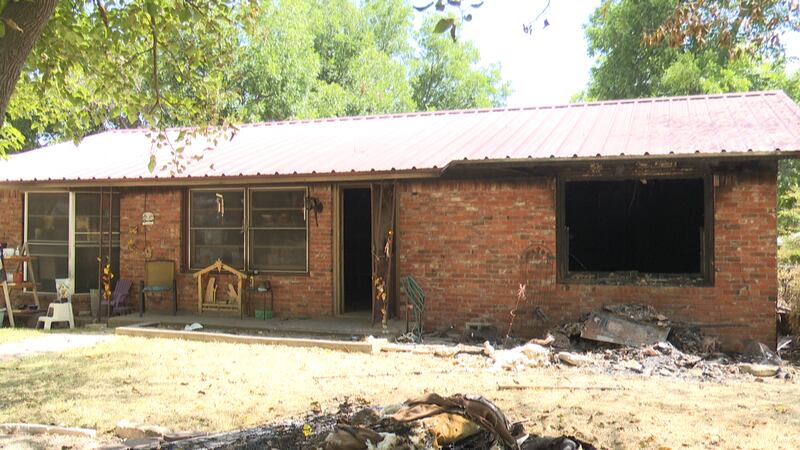 Published: Jul. 30, 2023 at 5:55 PM CDT
CLIFTON, Texas (KWTX) - A Clifton family is left with very little after a fire broke out at their home on July 21.
Dora Cessor lived at the home with her granddaughter and son and they all lost clothes, precious photos and furniture in the fire.
"I'd say that about half of what I have in the home is damaged beyond repair," Cessor said.
She never expected this to happen to her, but she knows a thing or two about these kinds of situations. She spent a total of 15 years in law enforcement and before that, she served 23 years with the Marine Corps.
"The Marine Corps was a good place to be, but I later retired from there," Cessor said.
Cessor said because of her almost 40 years in various public service roles, many times responding to fires, she knew what to do. When she smelled a strange gassy smell in her home she immediately let her two dogs out in her backyard and told her granddaughter to stay put outside.
"I do truly believe that after several years of having to rescue people, my reaction was instantaneous," Cessor said.
Cessor said once she knew her granddaughter and dogs were in a safe place, she ran out her front door when she saw the flames inside.
"We got out safe, but the fire spread throughout the home," she said.
Although she couldn't save much of her stuff, she's thankful that she at least got out with her car keys, cell phone and ID because she left them in an emergency kit by the front door.
"I guess it's just a habit after all those years," Cessor said. "First off I was scared to death that I couldn't find my keys or my ID, but then I remembered where I put them."
Cessor said her home is unlivable right now and her and her family will be staying in hotels for now. If you would like to help them cover these expenses you can donate via their GoFundMe.
Copyright 2023 KWTX. All rights reserved.