Baylor grad debuting docuseries about ESSENCE Magazine on the Oprah Winfrey Network
Published: Aug. 10, 2023 at 6:00 PM CDT
WACO, Texas (KWTX) - A Baylor graduate who got his start in filmmaking with a documentary about Waco is getting ready to debut his biggest project to date, a five-part docuseries about ESSENCE Magazine on the Oprah Winfrey Network.
Chris Charles Scott, a 2004 Baylor graduate from Tyler, is the director of the highly anticipated series called "Time of Essence," which will celebrate the evolution of the trailblazing publication.
"It elevated the way we saw ourselves," Oprah says in the series' trailer.
Scott said working on such a monumental project on Oprah's network has been a dream come true.
"This is a project that I put a lot of my energy, my creativity into and it was shot beautifully, and it reflects ESSENCE," Scott said. "How ESSENCE is so important and how it has been important and how it will continue to be important in the lives of black culture at large."
The series will look at how the magazine, started in the early 1970′s, has influenced black culture in America over the past 50 years.
Featured voices include iconic ESSENCE editor Mikki Taylor; longtime Editor and Chief, Susan Taylor; and current CEO, Carline Wanga.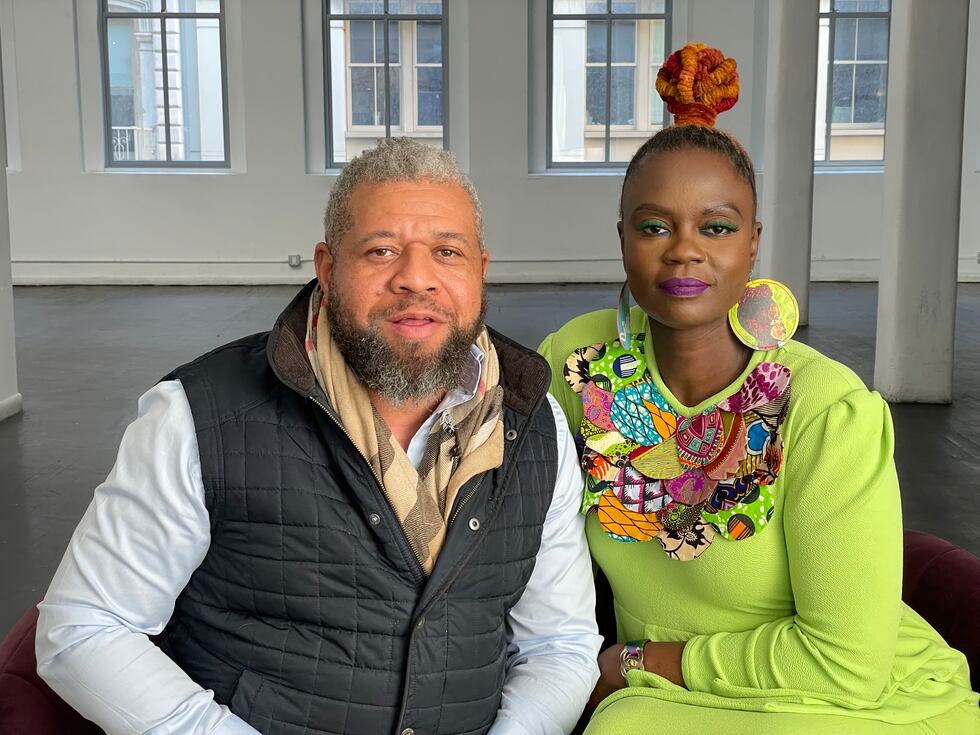 Some of the biggest celebrities, leaders and culture-shifting influencers will also be included with names like Halle Berry, Beverly Johnson, Regina Hall and Whoopi Goldberg, to name a few.
Scott said getting the opportunity to not only meet the icons but tell their stories is something he takes great pride in and responsibility in doing.
"One of the coolest things about doing this documentary series is the icons that I was able to meet," Scott said. "The people that we were able to interview from Halle Berry to Whoopi Goldberg, all of these household names of these beautiful iconic black women. To be able to get their story and to understand how their own narrative was interwoven with that of ESSENCE was really awesome."
In a statement on ESSENCE website, OWN President Tina Perry said the series will look back at the past while celebrating the future.
"In 1970, ESSENCE recognized that Black women's contributions to society were being undervalued and set a new standard as the first publication to reflect Black womanhood, affirming her strength, style, and achievements and provoking industry reform and change," Perry said. "This series will be a testament to what ESSENCE has been historically and how it continues to shape the culture at large today."
Scott, a rising star in filmmaking, got his early start in Waco with a documentary called "What about Waco." He went on produce "Ode to Joy", a documentary about the rise of the Baylor Men's basketball team.
He said the success has come fast but he's enjoying the ride.
"Just in 2017 I was doing documentaries in Waco, Texas, with KWTX -- "What About Waco" --and a short time later I'm doing a documentary series for the icon Oprah Winfrey and her network," Scott said.
The Baylor alum says having his name on the OWN is a dream come true for the small-town boy from Texas.
"To have my name and creativity and something that I worked on her network is a full circle for me," Scott said. "I grew up watching Oprah with the women in our household and to be able to work on a network that she runs and with her people, it's just an event that I could not even imagine."
"Time of Essence" will premiere on OWN August 18 at 8 p.m. Central.
Scott talked with KWTX when one of his first films "What About Waco" came out in 2017.
"Just in 2017 I was doing documentaries in Waco, Texas, with KWTX "What About Waco" and a short time later I'm doing a documentary series for the icon Oprah Winfrey and her network."
Copyright 2023 KWTX. All rights reserved.