1-ingredient recipe by 'The Cook'n Guy' David Wallace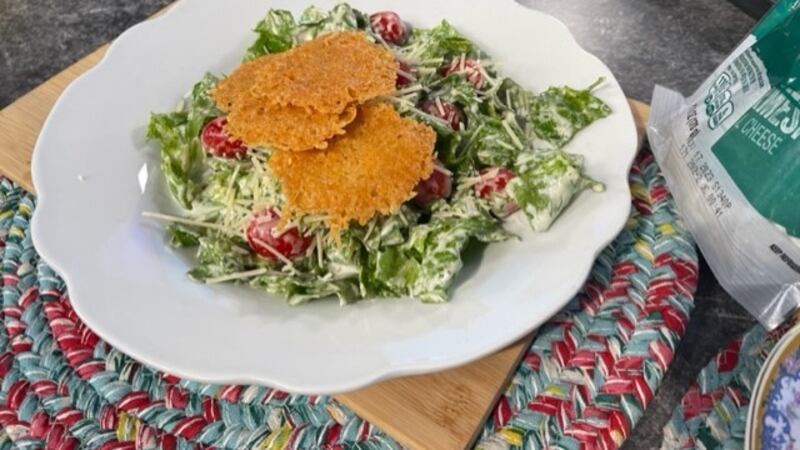 Published: Aug. 11, 2023 at 4:39 PM CDT
|
Updated: Aug. 11, 2023 at 5:39 PM CDT
TYLER, Texas (KLTV) - David Wallace always has creative ideas, and today he's sharing a 1-ingredient recipe that really is delicious!
David says, "I always try to bring a recipe to the KLTV viewers that is something delicious, yet simple and this MYSTERY RECIPE is both simple, delicious, quick, and so very versatile. It works well with salads, soups, sandwiches, or simply as a healthy snack. What more could you ask for? Well how about a recipe that only calls for ONE ingredient! Prepare to be amazed!"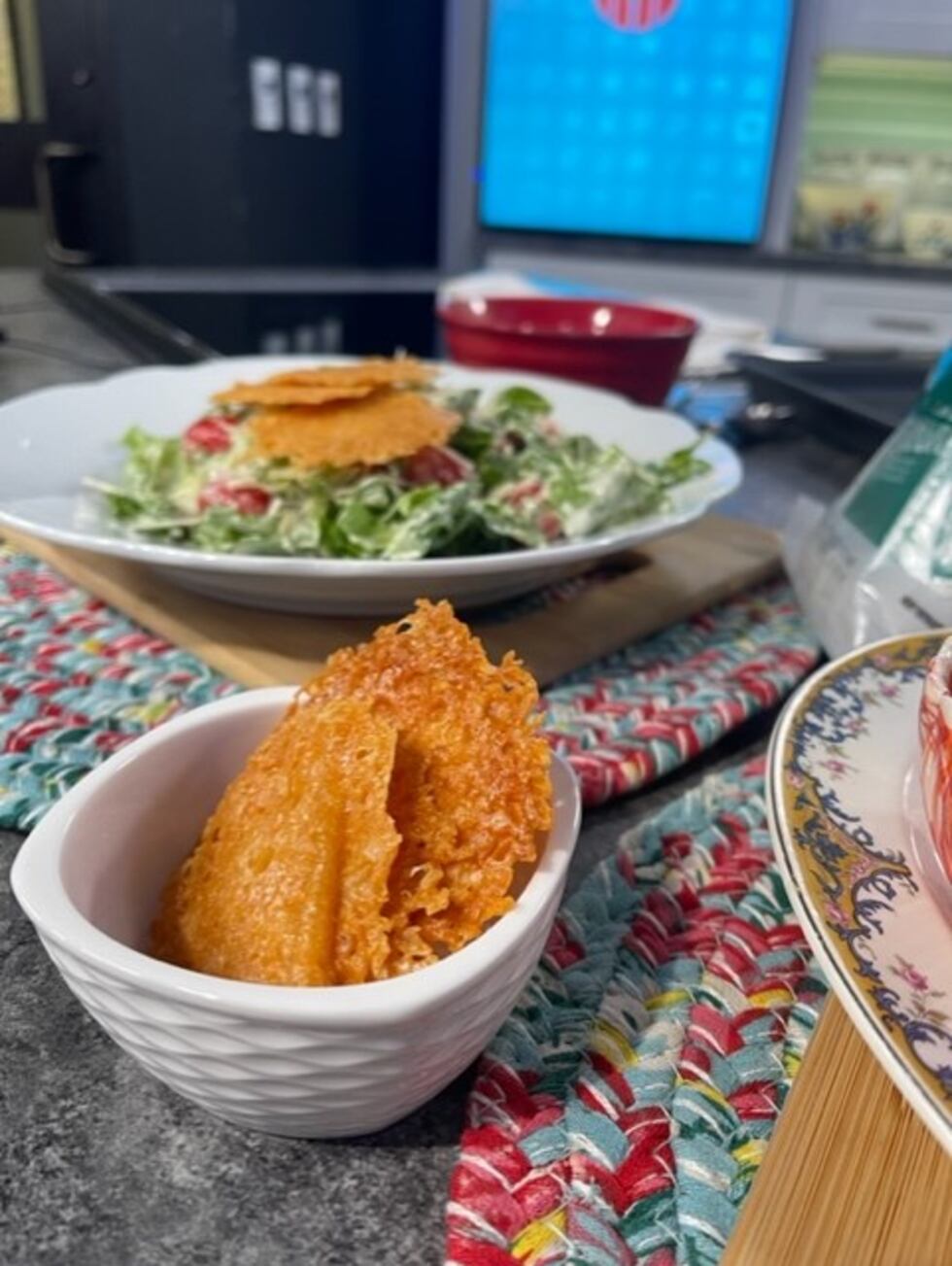 David Wallace's 1-ingredient recipe
YOU WILL NEED:
1 package of FINELY SHREDDED PARMESAN CHEESE
Utilizing a sheet pan or cookie sheet, lightly spray with a non-stick cooking spray.
Use a measuring spoon to measure one rounded tablespoon of cheese shreds and place on pan, as if baking cookies. One 6oz bag should make 12 or more servings. Leave some space between each pile of cheese, because they will spread.
Lightly flatten each pile of cheese, for uniformity. Lightly!, spray tops of cheese piles with more spray, before placing in a preheated (400 degrees) oven.
Bake aproximatey 7 minutes.
You want to achieve a golden brown (not dark brown color), for best taste. Remove from oven and cool for a minute or so. using a metal spatula, while still hot, loosen each cheese round and lift,then place on paper towel untill cooled.
You can now serve as a garnish on Caesar Salad or any salad. Serve them with soups or sandwiches, as a substitute for chips. They even work well as a simple snack. They can replace croutons for those avoiding carbs!I have tried using parchmant paper and foil, but have found that bare metal works best, yielding the crispiest cheese crisp and I don't count the cookin spray as a second ingredient because it isn't absolutely necessary, but it is useful.
I use the Virgin Olive Oil spray, but most any will work. If you examine the lable on a can of non-stick spray, you will see that most contain no calories, carbs, fats, proteins, cholesterol, or sodium! So it dosen't count for anything, but helping with non-stickyness! Works for me!
Copyright 2023 KLTV. All rights reserved.