East Texas facilities offer breastfeeding alternatives for mothers who are unable to produce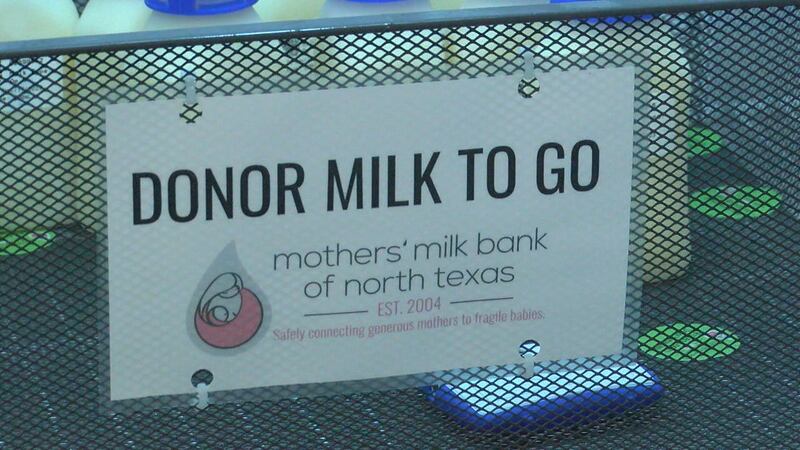 Published: Aug. 16, 2023 at 7:52 AM CDT
TYLER, Texas (KLTV/KTRE) - Every year this month, mothers are reminded of the resources available for them when it comes to breastfeeding. In Texas, more than 75 percent of mothers breastfeed their babies immediately after they are born.
According to the World Health Organization (WHO), breastfeeding is recommended to start the first hour of birth and be the source of food for the first six months of a baby's life according to the world health organization.
Caroline Pillsbury, a registered nurse at Christus Health, said breast milk can bring a lot of health benefits to mothers.
"Reduces the risk of breast cancer… less risk of having diabetes, curves blood pressure, a lot of epidemics we see in East Texas are helped by breastfeeding," said Pillsbury.
She also said the health benefits for newborns range from reducing baby asthma to immunity through their gut health. However, not all mothers are able to breastfeed.
"About 10 percent of moms are not able to make enough milk for their babies," said Pillsbury.
So if mothers are unable to or need additional milk, Christus Health has a "donor milk to go" program that offers breast milk for purchase.
"Since August of last year, we have given 35 hundred ounces of donor milk to go to moms. It's about 560 bottles big bottles of 200 ml bottles of donor milk to go," said Pillsbury.
The donor milk is provided by volunteers who must pass certain screenings before donating.
"We have not once had a shortage of our donor milk to go and moms across Texas are very generous and we are thankful."
Another option for mothers is Texas WIC, which offers formula alternatives for breast milk.
"Food packages for infants that may struggle with breastfeeding," said Tecora Smith, a WIC director in Tyler.
They also provide services for mothers who are just needing help with understanding how to breastfeed.
"Breastfeeding peer counselors, these are moms that have successfully breastfed and go through extensive training," said Smith.
Mothers who are part of the WIC program, have free lactation support centers, a 24/7 lactation hotline, and in some cases free breast pumps.
To learn more about other services provided to mothers under the WIC program, click here. For resources about breastfeeding in Texas, click here.
Copyright 2023 KLTV. All rights reserved.