American Airlines pilots ratify a new contract that includes big pay raises and bonuses
Pilots at American Airlines have approved a new contract that will raise their pay more than 40% over four years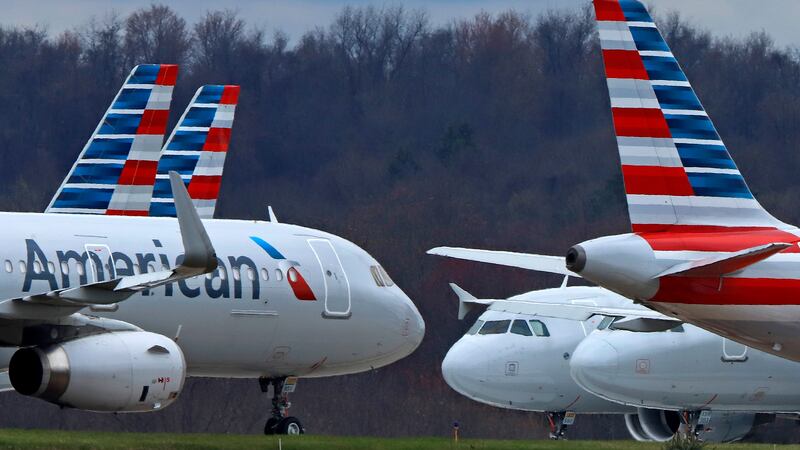 Published: Aug. 22, 2023 at 10:31 AM CDT
DALLAS (AP) — American Airlines pilots have approved a new contract that will raise their pay by more than 40% over four years and increase company contributions to retirement plans, their union said Monday.
The Allied Pilots Association said that 73% of pilots who took part voted in favor of the four-year contract, which it valued at $9.6 billion.
"This contract is a big first step toward restoring the wages, benefits, and work rules that were lost during the past two decades while our profession was under continuous assault," said union President Ed Sicher. He said pilots deserved to be compensated in line with the "tremendous amount of responsibility" they take with every flight.
CEO Robert Isom said the agreement will help American immediately expand its pilot training and provide pilots with more opportunities for career advancement.
American has about 15,000 pilots.
Airline unions are enjoying leverage to get big pay raises because a boom in travel is lifting airline revenue. Texas-based American earned $1.3 billion in the second quarter alone, helped by strong ticket sales, record revenue, and a drop in the price of jet fuel. Pilot unions have been in particularly strong position because of a shortage that is being felt most keenly at smaller carriers.
Pilots at American rejected an offer last November. They reached another agreement in late July, which was renegotiated again after United Airlines approved a tentative deal with its pilots. Pilots at Delta Air Lines won big pay raises earlier this year.
Pilots at Southwest Airlines are still in negotiations.
Wage rates for American pilots will rise at least 41% and perhaps more if United pilots ratify their agreement, according to a spokesman for the Allied Pilots Association.
The union said its new contract with American includes $1.1 billion in one-time payments and ratification bonuses and immediate pay raises averaging 21%. Annual raises, plus increased company contributions to retirement plans, will raise the value of total compensation by more than 46% over four years, according to the union.
It also includes more vacation benefits and changes designed to give pilots more predictable schedules, the union said.
Airline industry labor contracts do not expire — that's part of a federal law designed to make strikes nearly impossible. Rather, they become open for change or "amendable" at their conclusion. Bargaining on the next contract for American's pilots could begin as soon as November 2026.