Trader Joe's recalls multigrain crackers that may contain metal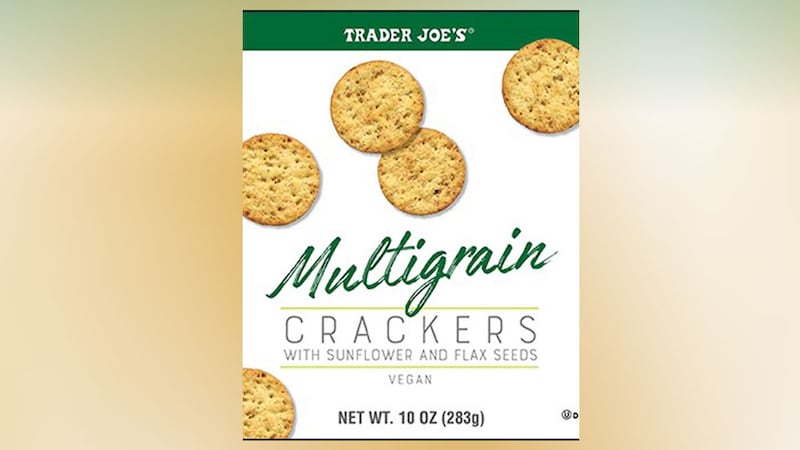 Published: Aug. 22, 2023 at 10:09 AM CDT
(Gray News) - Trader Joe's has issued a recall of their Multigrain Crackers with Sunflower and Flax Seeds after learning the product may contain metal.
The affected products have a best used by date of March 1, 2024, to March 5, 2024, and the SKU number 76156.
The company said there are no injuries reported at this time in connection with the recall. They also reported the boxes potentially affected have been removed from their inventory.
Trader Joe's advises anyone who has bought or received the product to not eat the crackers and to throw the product away or return it to any Trader Joe's store for a full refund.
Copyright 2023 Gray Media Group, Inc. All rights reserved.