Diedrich A.W. Rulfs: the German immigrant who became Nacogdoches' master architect
Published: Sep. 19, 2023 at 11:41 PM CDT
|
Updated: Sep. 20, 2023 at 8:26 AM CDT
NACOGDOCHES, Texas (KTRE/KLTV) - Few names are as widely known in Nacogdoches as Stephen F. Austin, Sam Houston, or Thomas J. Rusk. But there's one lesser-known figure whose lasting impact is plainly visible in every corner of the city – Deidrich Anton Wilhelm Rulfs.
"As far as local history is concerned, belongs even higher than these people," said Nacogdoches historian Dr. Jere Jackson. "These people laid foundations. But he's the one who built on top of all those foundations."
Rulfs, who was 32 at the time, immigrated to Texas from northern Germany in 1880. Over the next four decades, he designed numerous homes, businesses, and churches, many of which are considered among Nacogdoches' most recognized landmarks.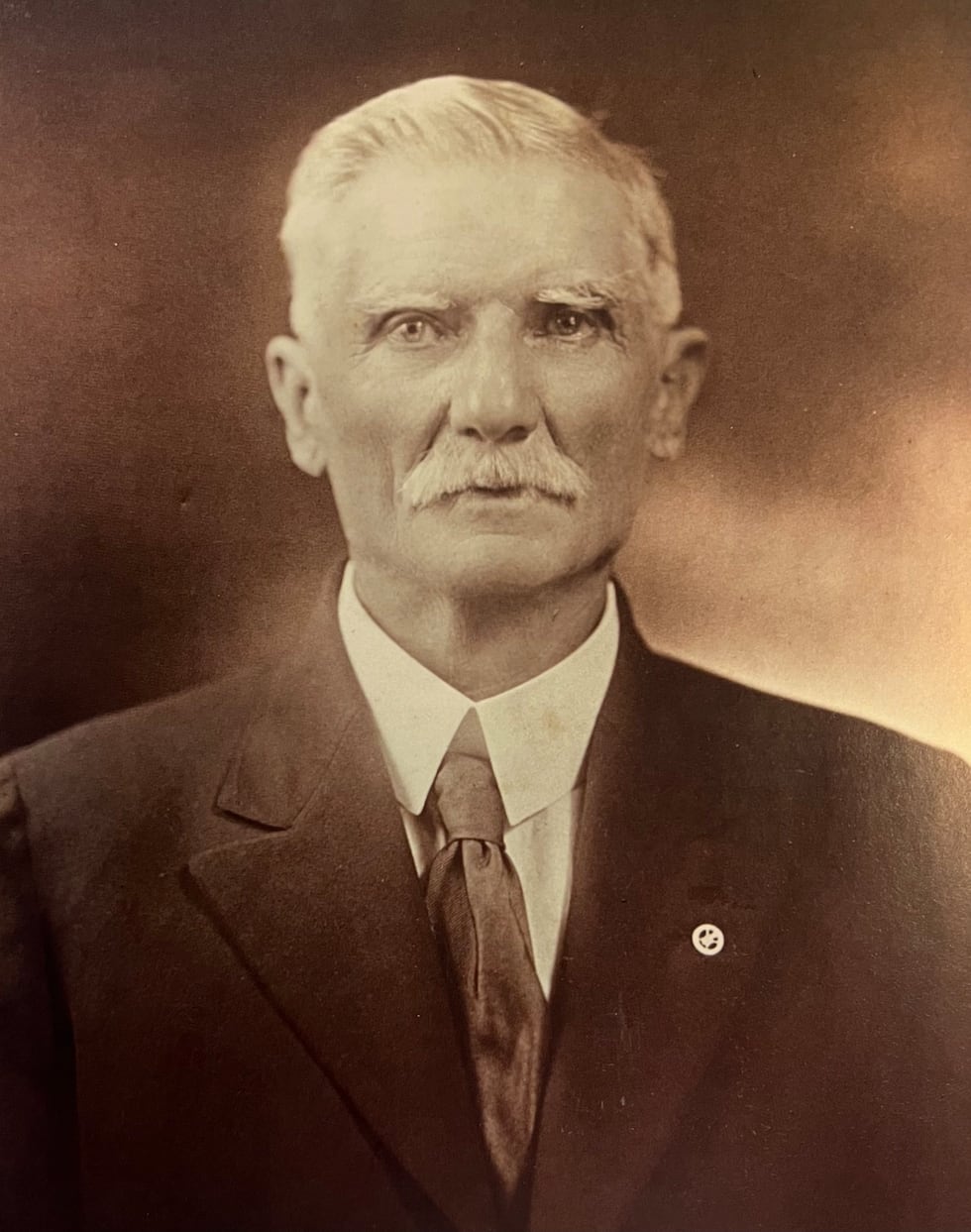 The complete story of the architect's journey to America, his vision for his adopted home, and his lasting legacy may not be as well-preserved if not for the tireless work of Jackson, a retired professor at Stephen F. Austin State University who also served 43 years on the Nacogdoches County Historical Commission.
In 2014, he published a book about Rulfs' life and works, 'Deidrich Rulfs: Designing Modern Nacogdoches.'
Filled with full-color photographs, Jackson's book details Rulfs' early life in Germany, the history and architectural landscape of Nacogdoches before his arrival, and a detailed account of more than 75 of Rulfs' projects over the course of 46 years.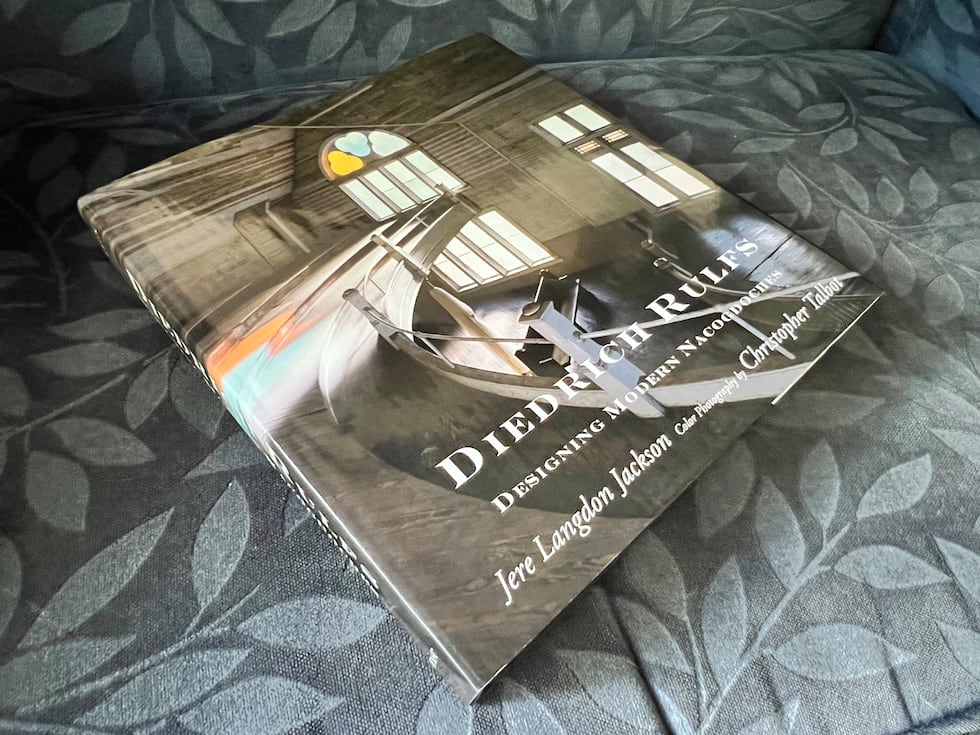 Jackson says his connection with Rulf's legacy is a matter of chance. The history professor moved to Nacogdoches to accept a position at SFA in 1970 and purchased an antique home on North Church Street.
His first introduction to the name "Rulfs" came as he prepared for updates to the plumbing and electrical systems.
"I have a plan that I found in the attic of the house that I had just bought. I didn't buy it because it was a Rulfs house."
On walks with their dog through the neighborhood, Jackson and his wife got to know other families living nearby. Conversations about the history of these beautiful homes often led to a common connection – Rulfs.
But Jackson's initial research only produced sparse details about the name. Filling in the gaps became a personal and professional calling in the decades that followed, culminating in the 433-page book.
While Jackson spent years seeking answers about Rulfs' history, even making multiple trips to Germany, he says the community was well aware of the treasures at hand.
"Preserving his legacy has been one of the things that modern Nacogdoches appreciated and did."
Rulfs' is credited with transforming Nacogdoches from a wooden frontier town into a city of brick buildings that would stand the test of time.Only three brick structures existed in Nacogdoches when Rulfs arrived in the late 1800s, according to Jackson.
Despite its Spanish colonial founding, Nacogdoches was quickly becoming a reflection of its changing population.
"The east part of downtown was known as 'German town' in the 1830s because it had immigrant after immigrant after immigrant that came from Germany," Jackson said.
Rulfs' early projects focused on the townscape of the city, modernizing the face of commerce in what was already one of the largest towns in the state.
Even the earliest of Rulfs' designs drew upon memories of his homeland, Jackson said."Fire was the number one problem in northern Germany. So he transformed the entire business district from wood into brick. That's the first phase. And in that time, he built houses for the people that he had reconstructed their businesses downtown."
As outsiders took notice of the changes abound in Nacogdoches, Rulfs reputation as a "master builder," in Jackson's terms, the future looked bright."With his advent among us dates the real beginning of improvements in our city," wrote the editor of the Nacogdoches Chronicle newspaper in 1897.
Some of his more notable commercial projects in the downtown area include: the West side of the square, the M.G. Hazle building, the Cotton Exchange Building, the Redland Hotel building, the E.D. Williams building, the Cason-Monk building, the west end of the North square, the Mayer & Schmidt building, the John P. Davidson building, the Woodman of the World building, the Wettermark building, and the Nacogdoches Wholesale Grocery Company Building, among others.Civic projects such as Nacogdoches City Hall and the fire department, both on the downtown square, were Rulfs creations, in addition to several schools and an early hospital.
Rulfs also designed buildings in Lufkin, Garrison, San Augustine, Crockett, and Rusk, according to the SFA Heritage Center.
Once again drawing from memories of his upbringing in northern Germany, Deidrich Rulfs incorporated key elements into the construction of several churches in Nacogdoches.
"You could tell distances in the town by the church spires. So Mister Rulfs filled Nacogdoches with church spires so that you could have a visual point of reference as you went through and looked at the town."
Gothic architectural features were most commonly used.
Jackson says Rulfs even recreated elements of the church where he was married in Atens, Germany.
"And that little church stuck with him. And so he put the steeple of that church on Zion Hill over here in Nacogdoches. And he put the nave and the transept and everything else into the Episcopal Church. So he brought the styles."
The master craftsman even made the pews inside Zion Hill, according to Jackson.
Working with at least seven congregations, Christ Episcopal Church and Zion Hill Baptist Church are still standing.According to 'Designing Nacogdoches,' the homes built by Rulfs are the most visible heritage remaining, with most of them relatively unchanged.
"He transformed all of the domestic settings in Nacogdoches," Jackson said. "(He) built the wonderful houses on North Street and on Washington Square and on Irion Hill."
Some of his notable residential projects included: the Mary Buford Hayter House, the Dr. A.A. Nelson House, the Lee Hardeman House, the Tom Summers House, D.K. Cason House, the Jennie and Blum Mast House, the Clara and Roy Gray House next door, the Tolbert B. Hardeman House, the Francis Harrison Tucker House, the Charles Perkins House, the Eugene H. Blount House, the Blount-Chapman House, the 'Steamboat' House, and the Roland Jones House.
The hills throughout Nacogdoches became a favorite location for new construction.
"When you come from a flat area, you like the perspectives you get from a vantage point of height. And so his houses are all raised and easy to sit on the porch and look at things."
Though these homes are beloved today, Jackson says their preservation was not necessarily an intentional process."These homes were kept and are still here because Nacogdoches was too poor to tear them down and rebuild them. So they were what you'd call an anachronism; something that's out of place in time."
Rulfs' early homes were of the Victorian Queen Anne style, before expanding to include Classic Revival, Tudor, Revival, and Bungalow/Craftsman architecture.The use of intricate woodwork, Tuscan columns, complex roofs with pediments and chimneys, grand stairways and wide porches became common elements.
"Rulfs imported woods from Germany and imported all sorts of features. (He) put in the first water system in a house."
Window design is another tell-tale feature of a Rulfs home.
"You could see his signature form of using a Palladian window. Certainly he would have gotten that out of great architectural works for the centuries. But I mean, he latched onto it and I bet we have two dozen houses here in Nacogdoches that have Palladian windows in them."
Rulfs spent his later years living with family in Shreveport. He died in 1926 and is buried in Oak Grove Cemetery in Nacogdoches.
Modern Nacogdoches has come to embrace this heritage, attracting visitors from around the country who come to immerse themselves in the charm and beauty of "the oldest town in Texas."
With the passage of time, few people who knew Rulfs personally are living to preserve his memory. Jackson says gaps in records and newspaper coverage from the time also make it difficult to produce a definitive biography. But Rulfs' creations, these timeless architectural treasures, tell so much about his Old-world upbringing.
GALLERY: Various Rulfs homes, buildings in Nacogdoches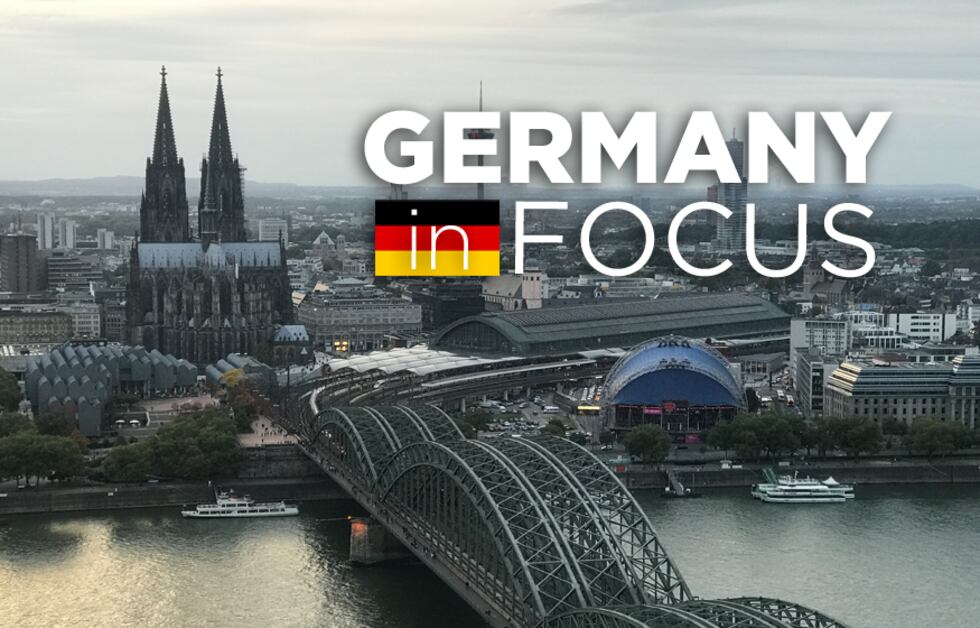 KLTV & KTRE anchor Lane Luckie is traveling to Germany to explore the deep ties between East Texas and one of America's closest allies. Click here for more coverage.
Copyright 2023 KTRE. All rights reserved.