Mother of woman killed on I-20 says trucker was trailing car before fatal shooting
Published: Sep. 20, 2023 at 1:10 PM CDT
|
Updated: Sep. 20, 2023 at 10:51 PM CDT
VAN ZANDT COUNTY, Texas (KLTV) - An Illinois man is charged with the murder of a vehicle passenger following an incident on Tuesday, and his victim has been identified by her mother.
Caitlin Elizabeth, 31, of Louisiana, was killed in what is believed to be a road rage shooting on the interstate in Van Zandt County Tuesday. Jason Rashad Williams, 46, of Danville, Illinois, was driving an 18-wheeler when he opened fire on the vehicle in which were Elizabeth, two female family members, and a baby. Elizabeth was struck by the gunfire and pronounced dead at the scene.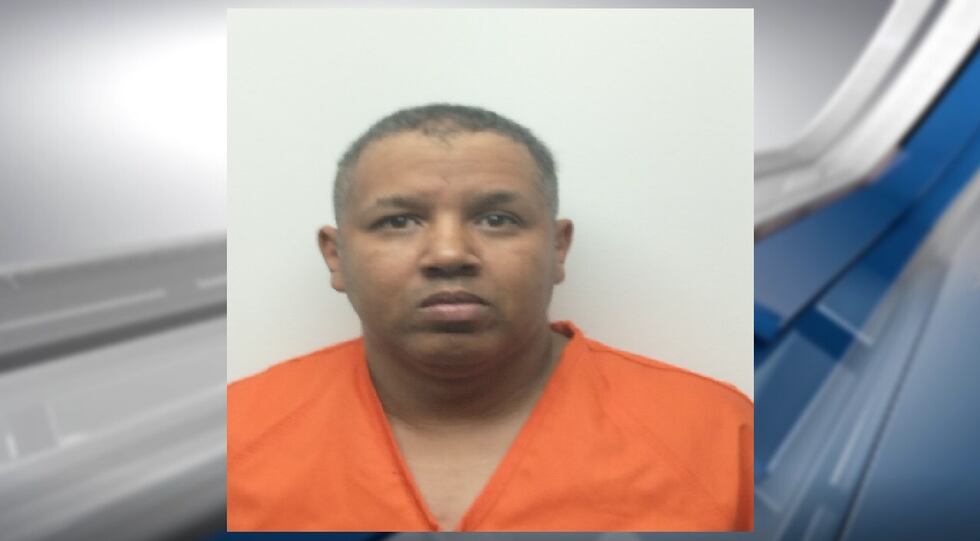 Elizabeth's mother, Senta Holmes, says Elizabeth was a hair stylist in Baton Rouge. She tells us what happened as she learned her daughter had been shot.
"My other daughter was calling me to tell me my daughter was shot in the face by a guy driving an 18-wheeler. And they said he was trailing them and they would go into one lane, he would go into the next. And they ended up beside each other and my daughter said 'was there a problem?' because they couldn't get in front of him, they couldn't pass him. And he just, when she said that, my other daughter said that she was getting the baby. My daughter-in-law was driving, and they had no clue that he was going to shoot her," Holmes said.
The other women and the baby were not reported to have any injuries.
According to information from Van Zandt County Sheriff Joe Carter, the shooting happened at 1:20 p.m. Tuesday at the 520 mile marker on Interstate 20
Van Zandt County Pct. 4 Constable Pat Jordan said he was driving east on I-20 towards Tyler at the time of the incident. Jordan heard the call come through while driving, and requested a description of the suspect's vehicle. Jordan was told to look for a maroon truck pulling a white trailer. He pulled over the first one he saw that matched the description around mile marker 542 just 17 minutes after the initial 911 call.
Jordan said he motioned to the driver, who exited the truck and came to the back to talk to Jordan. He later identified himself as Williams. He complied fully, Jordan said, and answered questions about the altercation. Williams admitted to having a weapon on him, and after taking Williams .45 caliber handgun, Jordan said he became more convinced he had found the suspect.
"I asked him, I said, 'Were you involved in an altercation down the road?' And he said 'Yes,'" Jordan said. "And immediately I thought, 'Well, this might be the guy.'"
Jordan said Williams named the make and model of the car, and admitted he had gotten into a verbal dispute with the passengers, one of whom Williams said was a black female.
"He said he was coming down the road, vehicle pulled up beside him, they got into some sort of verbal argument, and she threw something at his truck," Jordan said. "I asked him, I said, 'Well, did you have a gun pointed at them?' 'Yeah, yeah, yeah.' 'Did you fire a gun?' 'I don't know.' I just, at that point, I just felt like it was him."
After a search warrant was obtained for the truck, another gun was found and confiscated. Williams was detained at the scene for questioning, and was arrested soon after for the suspected murder of the victim.
Jordan said he felt fortunate to have found Williams so quickly after the call.
"In this business, we work hard to solve cases, but sometimes it takes a little bit of luck. If I would have sat there and missed that vehicle in that 15 second range, we probably would still have a whodunit," Jordan said.
Williams was booked into the Van Zandt County Jail on a charge of murder and three counts of aggravated assault with a deadly weapon, with a collective bond total of $1,750,000.
Previous reporting:
Man charged with murder following I-20 vehicle-to-vehicle shooting in Van Zandt County
Copyright 2023 KLTV. All rights reserved.