Athens stings Jacksonville, 48-28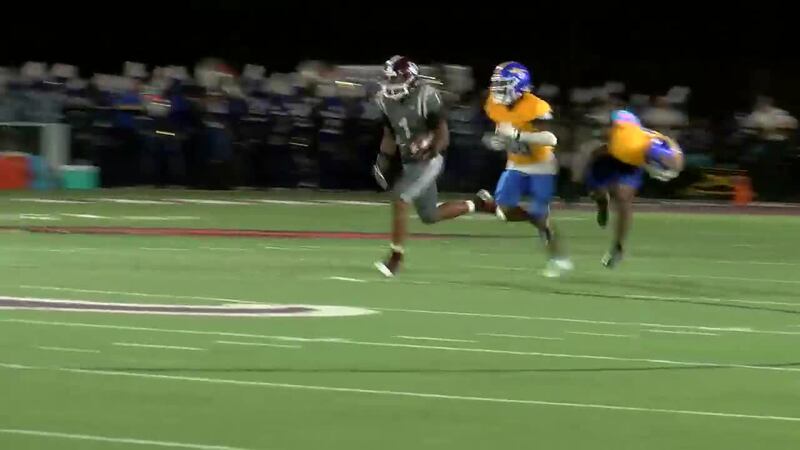 Published: Sep. 22, 2023 at 10:05 PM CDT
ATHENS, Texas (KLTV) - The Athens Hornets took down Jacksonville, 48-28.
Brady McCown of Jacksonville started the scoring from the gun with quick drop and roll right throw to the end zone and found Jermaine Taylor for the 12-yard touchdown reception
But Athens' David Richardson pulled down the high snap and took off to the right and found the end zone on the 17-yard touchdown run to tie the game at 7.
Jamauri Manning takes the hand off and bulls his way in from 6 yards out to pull Athens ahead, 14-7. Manning scored again on a 75-yard touchdown run to make it 21-7.
Copyright 2023 KLTV. All rights reserved.