Semien, Seager help Rangers finish crucial AL West sweep with 9-8 win over Mariners
Marcus Semien homered twice, Corey Seager had a go-ahead, two-run shot and the Texas Rangers held on to beat the Seattle Mariners 9-8 to finish a three-game sweep in a crucial AL West series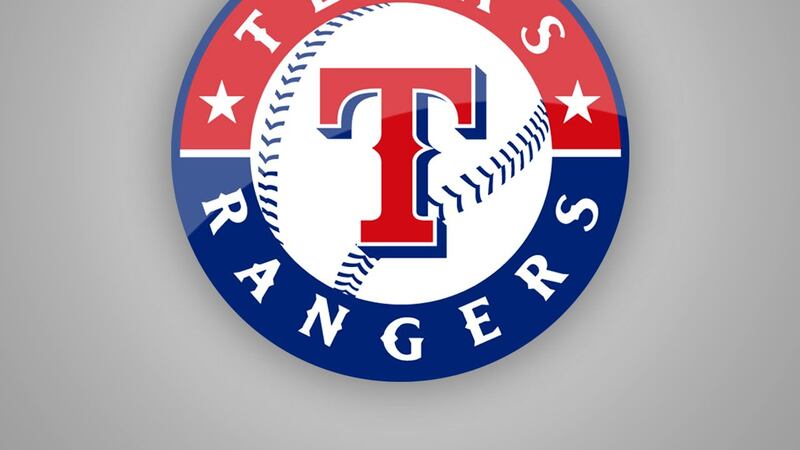 Published: Sep. 24, 2023 at 5:53 PM CDT
ARLINGTON, Texas (AP) — Marcus Semien homered twice, Corey Seager had a go-ahead, two-run shot and the Texas Rangers held on to beat the Seattle Mariners 9-8 on Sunday to finish a three-game sweep in a crucial AL West series.
Adolis García, Leody Taveras and rookie Evan Carter also went deep as the Rangers hit a season-high six homers, their most at four-season-old Globe Life Field.
AL West-leading Texas (85-70) won its fifth consecutive game and moved 2 1/2 games ahead of defending World Series champion Houston, which was swept at home by 102-loss Kansas City.
Texas, in its first winning season since 2016, won the series opener and moved back into the division lead for the first time in about a month. They had led for all but one day before an August slide.
Teoscar Hernández, who homered, drove in two runs along with Jarred Kelenic and Eugenio Suárez for the Mariners, who nearly erased deficits of five and four runs before getting swept for the second time in three series.
Seattle (84-71) trails Houston by a half-game for the third and final wild card.
The Mariners play their final seven games at home, starting with the Astros on Monday before meeting Texas again in a season-ending four-game series.
Hernández, Kelenic and Suárez had consecutive two-out RBI singles in the eighth as Seattle closed to 9-8 before Jonathan Hernández came on to get pinch-hitter Dominic Canzone on a popout.
Brock Burke replaced Jonathan Hernández with two outs and runners at second and third in eighth and struck out Cal Raleigh.
José Leclerc finished for his fourth save, with first baseman Nathaniel Lowe making a nifty snag of a sharp grounder down the line from pinch-hitter José Caballero for the final out with the potential tying run at second base.
Semien hit his 10th leadoff homer this season, extending his club record. The drive came off Bryan Woo, who gave up a double to Semien and a single to Seager on the first two pitches of his major league career in his debut at Texas in June.
A solo shot in the fourth gave Semien his third multihomer game this season, all in September, on a drive to center that caromed out of the glove of center field Julio Rodríguez and over the wall.
Semien's 27th homer that could have been an out on a spectacular play gave him 178 hits for the season, but Rodríguez retook the lead with two hits for 179 as they jockey for the AL lead in that category.
Seager's 33rd homer gave the Rangers a 3-2 lead in the third, and Taveras ended Woo's outing with his 13th home run, a two-run shot in the fourth.
Woo (4-5) matched the six runs he allowed his debut against the Rangers, in 3 1/3 innings this time after lasting just two innings in Texas' 16-6 win on June 3.
Nathan Eovaldi (12-4) won for the first time since July 18, making his fifth start since missing seven weeks with a right forearm strain. He left with the bases loaded and a 7-2 lead in the sixth, but ended up allowing five runs in five innings.
ATTENDANCE SPIKE
The Rangers drew 35,412 fans to finish the season at 2,533,044, an average of 31,272. The total was the club's largest since 2016, the last time Texas had a winning record. The Rangers saw a 26% increase from last season, the biggest year-to-year jump since a 31% increase from 1995 to 1996.
UP NEXT
RHP Luis Castillo (14-7, 3.06 ERA) goes for Seattle against Houston. He is fourth in the AL in ERA. RHP Jon Gray (8-8, 4.22) is set for Texas to open a three-game series at the Los Angeles Angels on Monday. He hasn't made it through the fourth inning in each of his past three starts.
___
AP MLB: https://apnews.com/hub/mlb