Amazon sued by FTC and 17 states over allegations it inflates online prices and overcharges sellers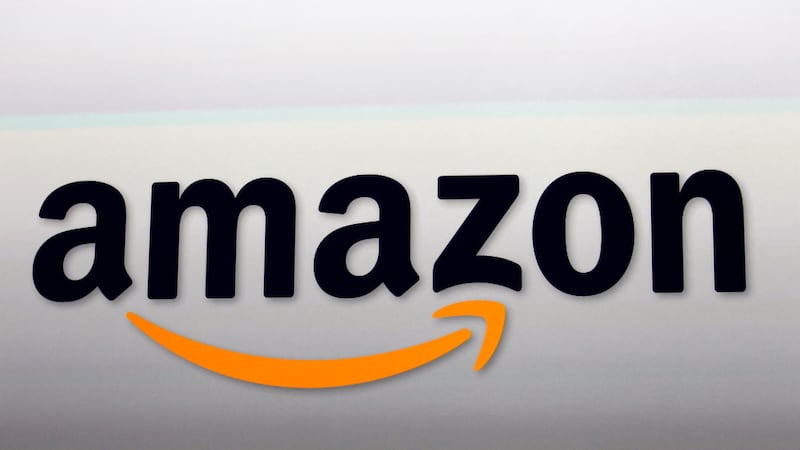 Published: Sep. 26, 2023 at 11:04 AM CDT
|
Updated: Sep. 26, 2023 at 1:41 PM CDT
SEATTLE (AP) — U.S. regulators and 17 states are suing Amazon over allegations the e-commerce behemoth abuses its position in the marketplace to inflate prices on and off its platform, overcharge sellers and stifle competition.
The lawsuit, filed Tuesday in federal court in Amazon's home state of Washington, is the result of a yearslong investigation into the company's businesses and one of the most significant legal challenges brought against it in its nearly 30-year history.
The Federal Trade Commission and states that joined the lawsuit allege Amazon is violating federal and state antitrust laws. They are asking the court to issue a permanent injunction that they say would prohibit Amazon from engaging in its unlawful conduct and loosen its "monopolistic control to restore competition."
The complaint accuses the company of engaging in anti-competitive practices through measures that deter sellers from offering lower prices for products on non-Amazon sites, an argument mirroring allegations made in a separate lawsuit filed last year by the state of California.
The lawsuit says Amazon buries listings offered at lower prices on other sites. At the same time, it also charges sellers high fees, forcing merchants to raise their prices on the platform, as well as on other e-commerce sites in order to keep their products competitive on Amazon.
"The complaint sets forth detailed allegations noting how Amazon is now exploiting its monopoly power to enrich itself while raising prices and degrading service for the tens of millions of American families who shop on its platform and the hundreds of thousands of businesses that rely on Amazon to reach them," FTC Chairman Lina Khan said in a prepared statement.
Seattle-based Amazon.com Inc. said the FTC is "wrong on the facts and the law" and had departed from its role of protecting consumers and competition.
"If the FTC gets its way, the result would be fewer products to choose from, higher prices, slower deliveries for consumers, and reduced options for small businesses — the opposite of what antitrust law is designed to do," Amazon General Counsel David Zapolsky said in a prepared statement.
The lawsuit also accuses Amazon of degrading customers' experience by replacing relevant search results with paid advertisements, favoring its own brands over other products it knows to be of better quality, and charging heavy fees that force sellers to pay nearly half of their total revenues to Amazon. According to the anti-monopoly organization Institute for Local Self-Reliance, the cut sellers give to Amazon from their revenue is up from 35% in 2020 and 19% in 2014.
The lawsuit also says Amazon compels sellers to use its logistics service, Fulfillment by Amazon, in order to make their products eligible for Amazon Prime, even though many of them would rather use alternative fulfillment services to get orders to customers.
Some estimates show Amazon controls about 40% of the e-commerce market. A majority of the sales on its platform are facilitated by independent sellers consisting of small- and medium-sized businesses and individuals. In return for the access it provides to its platform, Amazon rakes in billions through referral fees and other services like advertising, which makes products sold by sellers more visible on the platform.
The vast majority of third-party merchants also use the company's fulfillment service to store inventory and ship items to customers. Amazon has been consistently raising fees for those reliant on the program and more recently imposed — and then abandoned — another fee on some who don't, a move that was blasted by the company's critics. Last quarter, Amazon reported $32.3 billion in revenue from third-party services.
Consumer advocacy groups applauded the lawsuit, while an industry group said many large retail businesses have policies that mirror Amazon's.
There has been speculation the agency would seek to a forced breakup of the retail giant, which is also dominant in cloud computing and has a growing presence in other sectors, like groceries and health care. In a briefing with reporters, Khan dodged questions of whether that will happen.
"At this stage, the focus is more on liability," she said.
Amazon has long faced allegations of undercutting businesses that sell on its platform by assessing merchant data and creating its own competing products that it then boosts on its site. In August, the company said it was eliminating some in-house brands that weren't resonating with customers and would relaunch some items under existing brands like Amazon Basics and Amazon Essentials. Booksellers and authors have also been urging the Department of Justice to investigate what they've called Amazon's "monopoly power over the market for books and ideas."
If successful, a court case could be a big boost for the FTC's Khan, a Big Tech critic who gained prominence as a Yale law student in 2017 for her scholarly work "Amazon's Antitrust Paradox." In 2021, Amazon had sought to get her recused from agency probes against the company because of her earlier criticism.
Under Khan's watch, the FTC has aggressively attempted to blunt Big Tech's influence but has been unsuccessful recently in some of the most high-profile cases, including its bid to block Microsoft's takeover of the video game maker Activision Blizzard and Meta's acquisition of the virtual reality startup Within Unlimited. The agency is now in the middle of a protracted lawsuit against Facebook parent Meta, which it alleges to have engaged in monopolistic behavior. The Justice Department is also challenging Google's market power in court.
In addition to the lawsuit in California, the District of Columbia has also sued Amazon over its treatment of third-party sellers. That lawsuit was thrown out by a federal judge earlier last year and is currently under appeal.
The federal complaint follows other actions the FTC has taken against Amazon in the past few months. In June, the agency sued the company, alleging it was using deceptive practices to enroll consumers into Amazon Prime and making it challenging for them to cancel their subscriptions. Amazon disputes the allegations.
In late May, the company agreed to pay a $25 million civil penalty to settle allegations that it violated a child privacy law and misled parents about data deletion practices on its popular voice assistant Alexa.
Copyright 2023 The Associated Press. All rights reserved.